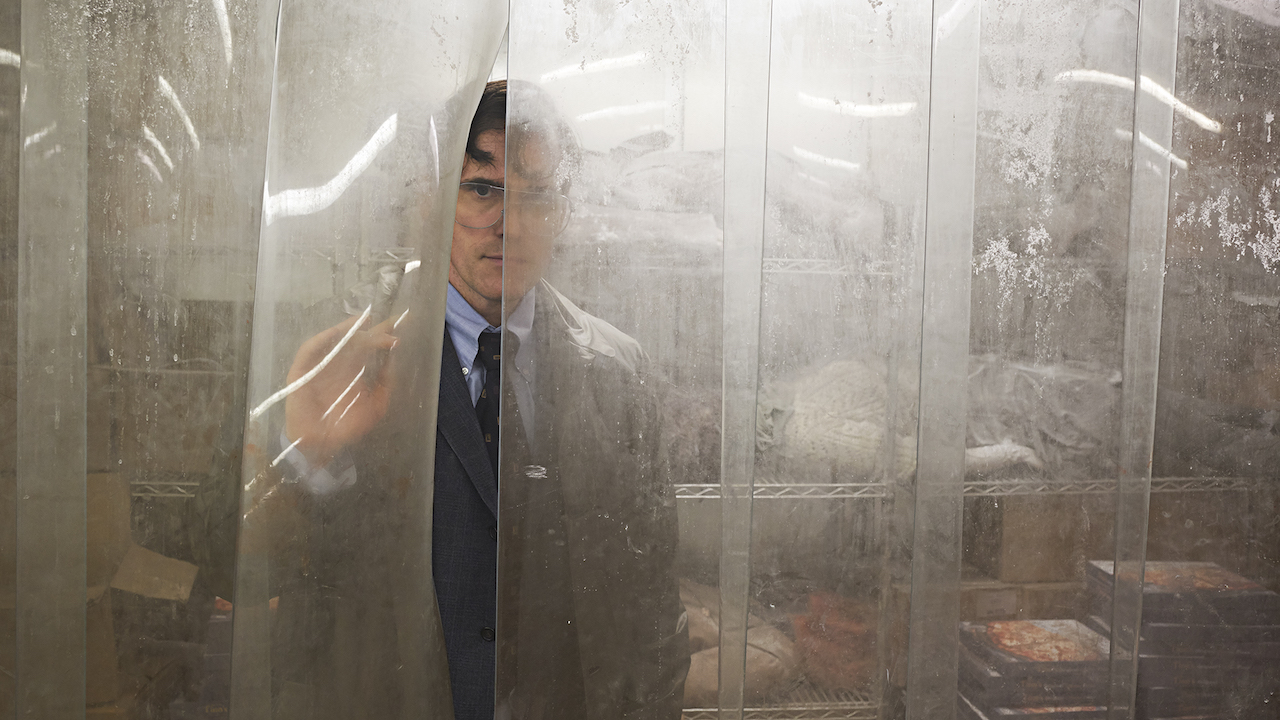 Lars von Trier's cut of THE HOUSE THAT JACK BUILT
Wednesday, November 28, 2018
In Person Events
Wed Nov 28:

Star Matt Dillon in-person for the director's cut screening at 6:00 show! (SOLD OUT)

Wed Nov 28:

Star Matt Dillon in-person for the director's cut screening at the 7:00 show! (SOLD OUT)

Wed Nov 28:

Star Matt Dillon in-person for the director's cut screening at the 9:15 show! (SOLD OUT)
Special One-Night-Only Screening of the Director's Cut of Lars von Trier's Latest! Star Matt Dillon in-person at the 6:00, 7:00, and 9:15 shows (ALL SOLD OUT!) and tickets still available to the 4:00 and 10:00 shows!
Wed Nov 28
4:00pm – Buy your tickets here.
6:00pm (SOLD OUT!)
7:00pm (SOLD OUT!)
9:15pm (SOLD OUT!)
10:00pm – Buy your tickets here.
Lars von Trier's THE HOUSE THAT JACK BUILT has its North American premiere Wednesday, November 28, with a special one-night-only show of the director's cut—the same version that was shown at this year's Cannes Film Festival and prompted both a 10-minute standing ovation and more than a few disturbed walkouts.
USA in the 1970s. We follow the highly intelligent Jack (Matt Dillon) through 5 incidents and are introduced to the murders that define Jack's development as a serial killer.
We experience the story from Jack's point of view. He views each murder as an artwork in itself, even though his dysfunction gives him problems in the outside world. Despite the fact that the final and inevitable police intervention is drawing ever near (which both provokes and puts pressure on Jack) he is – contrary to all logic – set on taking greater and greater chances. The goal is the ultimate artwork: A collection of all his killings manifested in a House that he builds.
Along the way we experience Jack's descriptions of his personal condition, problems and thoughts through a recurring conversation with the unknown Verge – a grotesque mixture of sophistry mixed with an almost childlike self-pity and in-depth explanations of, for Jack, dangerous and difficult maneuvers.
An R-rated version of the film will open at IFC Center on December 14, with tickets on sale in early December.
Short Title The House That Jack Built
Running Time 152 minutes
Director Lars von Trier
Writer Lars von Trier
Editor Molly Malene Stensgaard
Cinematographer Manuel Alberto Claro
Cast Matt Dillon, Bruno Ganz, Uma Thurman, Siobhan Fallon Hogan, Riley Keough, Jeremy Davies