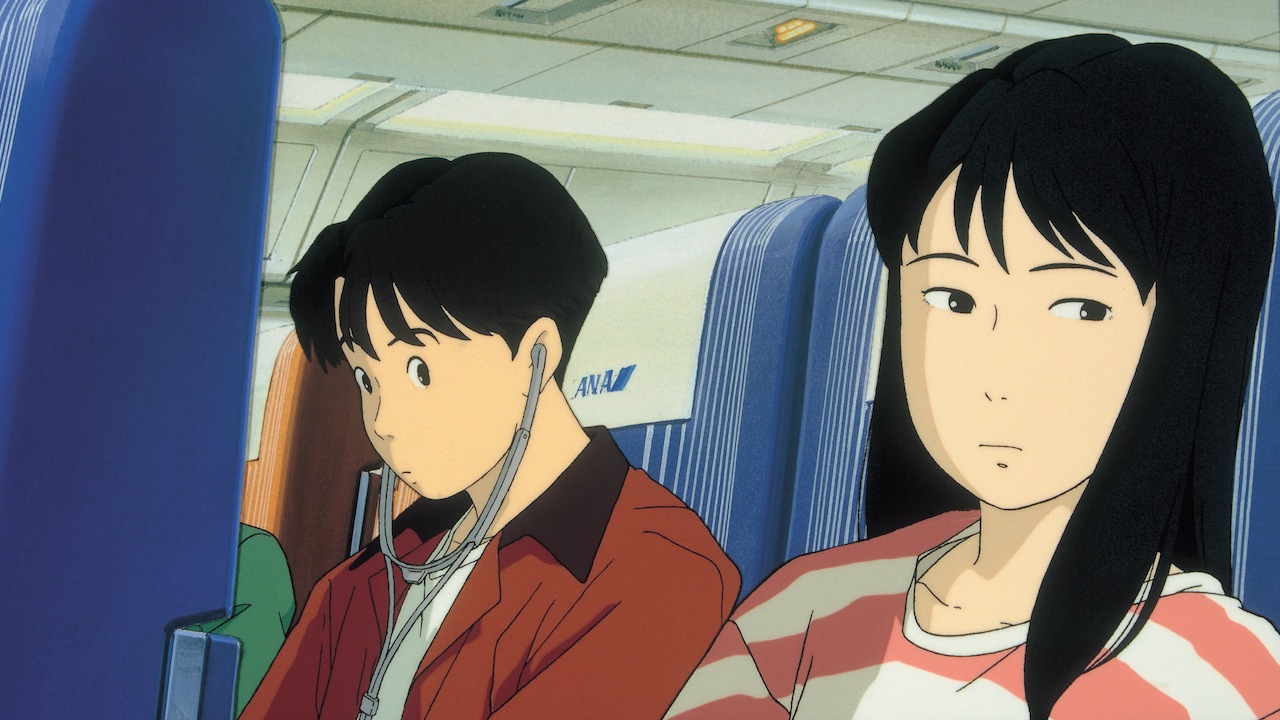 Ocean Waves + Ghiblies: Episode 2
Wednesday, December 28 - Thursday, February 2, 2017
New 4K restoration!
Rarely seen outside of Japan,OCEAN WAVES is a subtle, poignant and wonderfully detailed story of adolescence and teenage isolation. Taku and his best friend Yutaka are headed back to school for what looks like another uneventful year. But they soon find their friendship tested by the arrival of Rikako, a beautiful new transfer student from Tokyo whose attitude vacillates wildly from flirty and flippant to melancholic. When Taku joins Rikako on a trip to Tokyo, the school erupts with rumors, and the three friends are forced to come to terms with their changing relationships.
OCEAN WAVES was the first Studio Ghibli film directed by someone other than studio founders Hayao Miyazaki and Isao Takahata, as director Tomomi Mochizuki led a talented staff of younger employees in an adaptation of Saeko Himuro's best-selling novel. Full of shots bathed in a palette of pleasingly soft pastel colors and rich in the unexpected visual details typical of Studio Ghibli's most revered works, OCEAN WAVES is an accomplished teenage drama and a true discovery.
Screening with: 
Ghiblies: Episode 2 is a unique 25-minute short film from Studio Ghibli, featuring several comedic vignettes of studio staff as they go about their day. Utilizing new animation techniques and software that would then be deployed on the production of My Neighbors the Yamadas, Ghiblies: Episode 2 made its North American debut in December 2016.
Country Japan
Language In Japanese with English subtitles
Rating PG-13
Year 1993
Running Time 100 minutes
Website http://www.gkids.com/
Director Tomomi Mochizuki
Producer Nozomu Takhashi