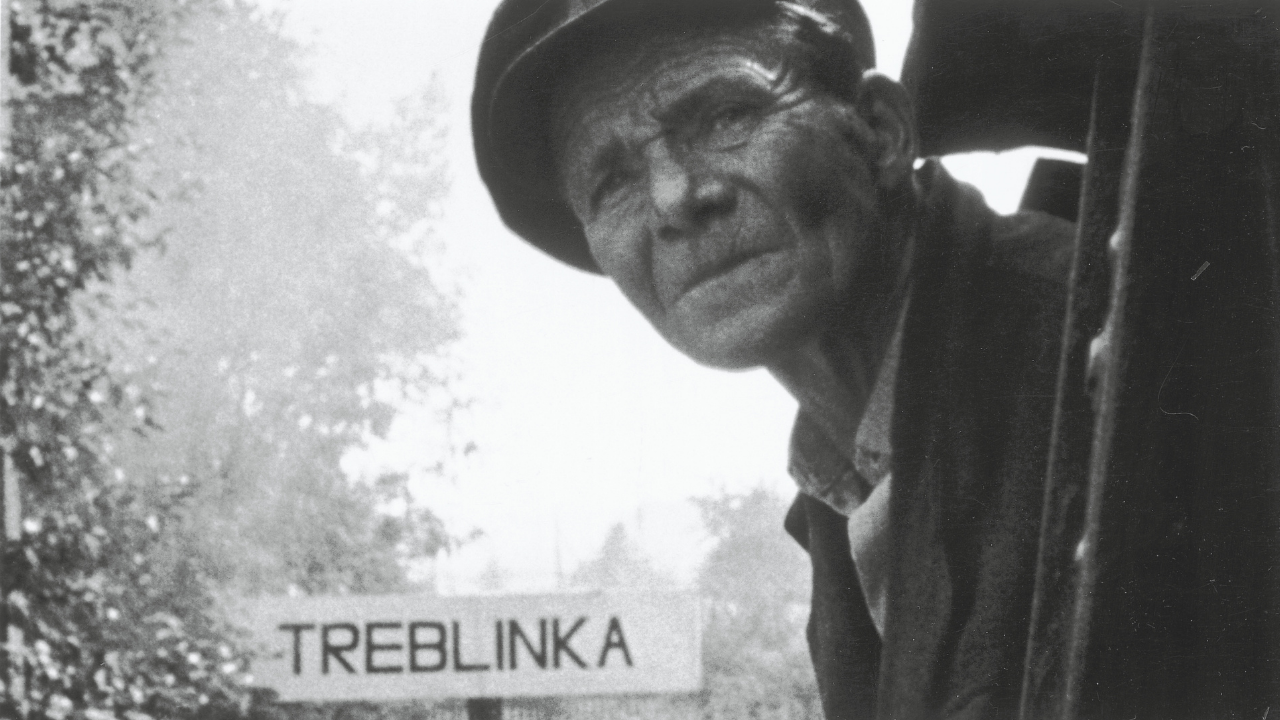 Shoah
Tuesday, March 2 - Tuesday, May 25, 2021
Now Playing on IFC Center At Home
Click here to purchase tickets for the full film

Click here to purchase tickets only for Part 1

Click here to purchase tickets only for Part 2

Twelve years in the making, SHOAH is Claude Lanzmann's monumental epic on the Holocaust and features interviews with survivors, bystanders, and perpetrators in 14 countries. The film does not contain any historical footage but rather features interviews which seek to "reincarnate" the Jewish tragedy and also visits places where the crimes took place. It grew out of Lanzmann's concern that the genocide perpetrated only 40 years earlier was already retreating into the mists of time, and that atrocity was becoming santized as History. His massive achievement – at once epic and intimate, immediate and definitive – is a triumph of form and content that reveals hidden truths while rewriting the rules of documentary filmmaking.
Thirty-five years after its original release, SHOAH remains nothing less than essential.
Included with the film is an exclusive introduction by Richard Brody, film critic and movies editor at The New Yorker, and Isaac Zablocki, Senior Director of Film Programs at the Marlene Meyerson JCC Manhattan.
The film will be shown in two separately ticketed parts. Viewers will have 96 hours (4 days) to watch each part.
You can pay $20 for the full film or $12 for each individual part.

Running Time 569 minutes
Director Claude Lanzmann