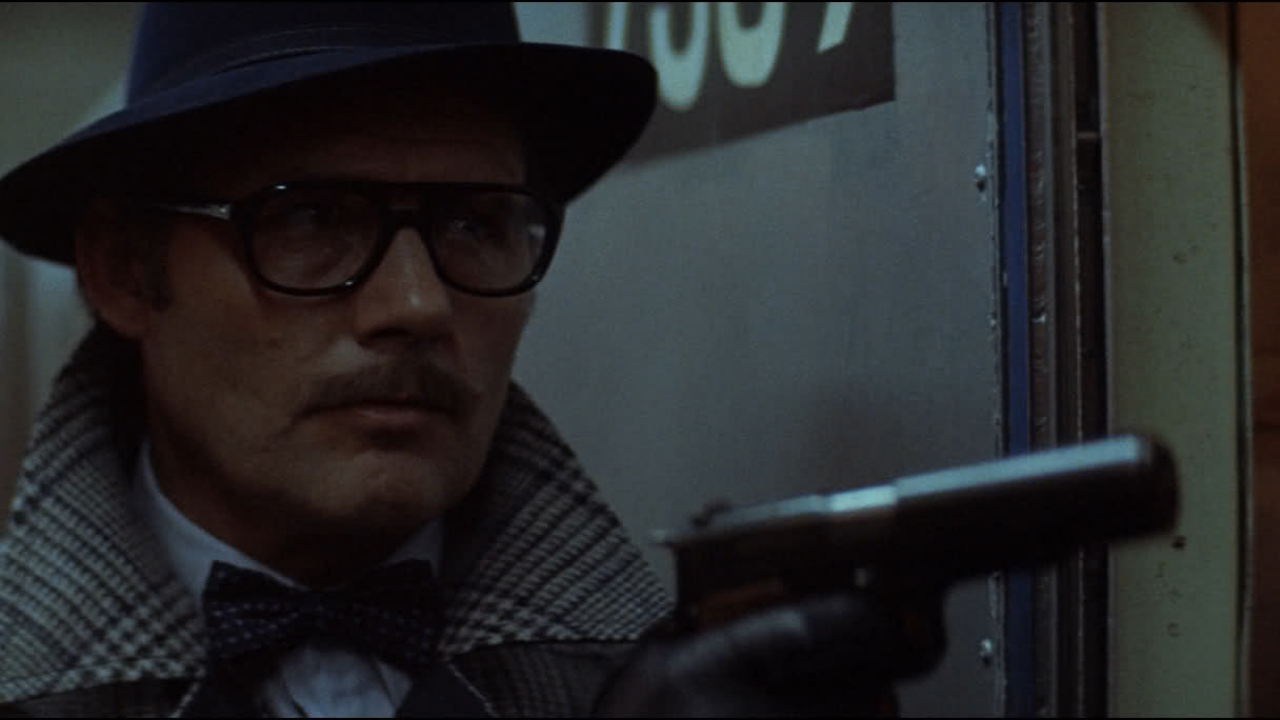 The Taking of Pelham One Two Three
Monday, November 8, 2021
In Person Events
Mon Nov 8 :

Post-screening discussion with critic MZS and Jason Bailey

Buy Tickets
SHOWTIMES AT IFC CENTER
35mm print!
Screening as part of our series Movies with MZS, an ongoing program of audience discussions hosted by critic Matt Zoller Seitz.
"The definitive New York City subway movie – and one of the quintessential New York movies, period – Joseph Sargent's 1974 adaptation of Peter Godey's novel THE TAKING OF PELHAM ONE TWO THREE proved durable enough for two remakes (one for television in 1998, then again for theaters in 2009). Yet neither could recapture the particular alchemy of that original film, the magic elixir of time, place, and personalities that made it a Fun City classic.
When it hit theaters in October of 1974, New York was in dire straits. The city budgets had been wildly out of balance for years, with Mayor John Lindsey's ambitious spending agenda left unfunded by the rapidly decreasing tax base of city dwellers fleeing to the suburbs. (A year later, Gerald Ford would refuse to give the near-bankrupt NYC a federal bailout, resulting in the New York Daily News' famous "FORD TO CITY: DROP DEAD" headline.) Not that financial neglect was anything new to the New York City subway; the system had barely been updated, and only sporadically repaired, since the 1940s, and since the notorious "Power Broker" Robert Moses, who controlled the purse strings, was only interested in serving the (comparatively small) portion of New York's citizenry that traveled by automobile, trains were in a pretty sorry state in the 1970s.
Yet most New Yorkers still used them – and the cross-section of citizenry, that mini-melting pot in each car, is part of what gives PELHAM ONE TWO THREE its sense of lived-in authenticity. When the enigmatic Mr. Blue (Robert Shaw, one year from JAWS), announces to the riders of the downtown 6 train that he and his three armed accomplices are taking their train and holding them hostage, it prompts the kind of bemused laugh that you can only get in New York. And only in New York would their plot unravel at the hands of a transit cop like Lt. Zack Garber (the Lower East Side's own Walter Matthau), whose poor bedside manner, rumpled wardrobe, and face like a catcher's mitt provide a Columbo-like distraction for his quick wit and investigative prowess – fully revealed in one of the finest closing shots in cinema history."
Post-screening discussion with critic Matt Zoller Seitz and Jason Bailey, New York Times film writer and author of Fun City Cinema.
Year 1974
Running Time 104 minutes
Director Joseph Sargent
Accessibility Assistive Listening, T-Coil