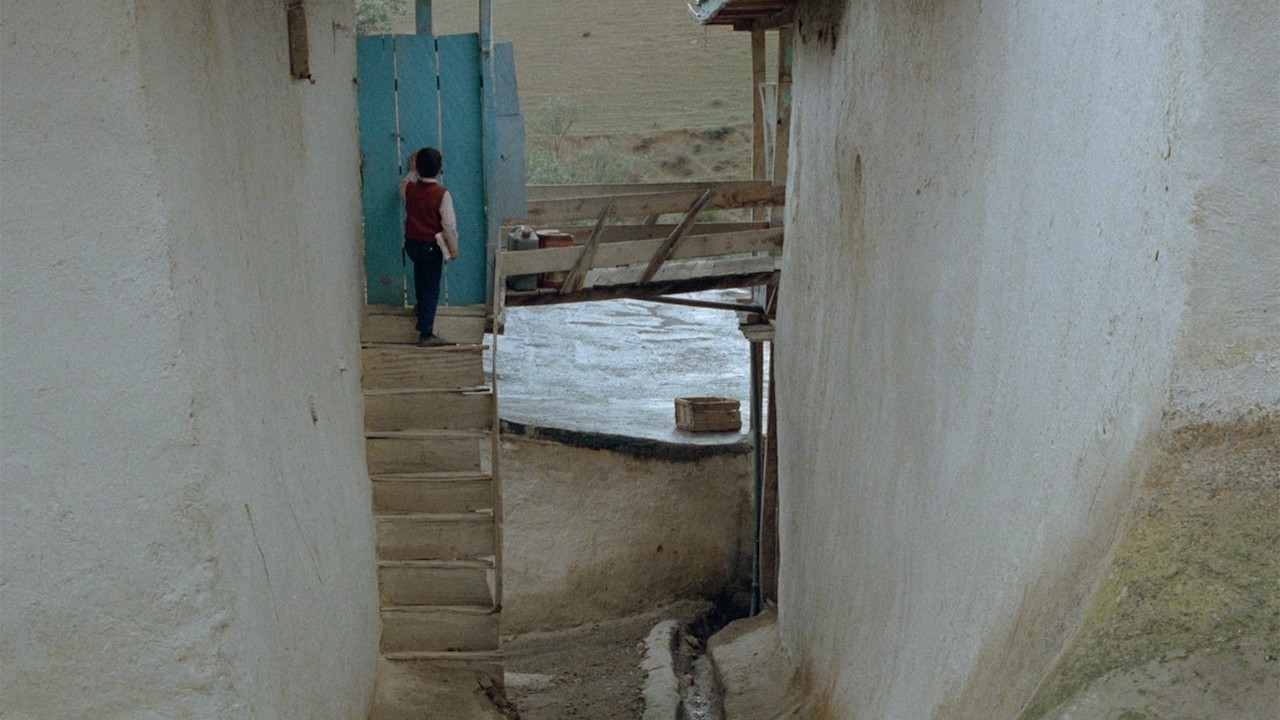 Where Is the Friend's House?
Friday, July 26 - Thursday, August 15, 2019
The first film in Kiarostami's sublime, interlacing Koker Trilogy takes a simple premise — a boy searches for the home of his classmate, whose school notebook he has accidentally taken — and transforms it into a miraculous child's-eye adventure of the everyday. As our young hero zigzags determinedly across two towns, aided (and sometimes misdirected) by those he encounters, his quest becomes both a revealing portrait of rural Iranian society in all its richness and complexity and a touching parable about the meaning of personal responsibility. Sensitive and profound, WHERE IS THE FRIEND'S HOUSE? is shot through with all the beauty, tension, and wonder a single day can contain.
Screening as part of Abbas Kiarostami: A Retrospective, Fri Jul 26 through Thu Aug 15.
Save big and see more of the Abbas Kiarostami retrospective with a discount Ticket Pack for three, five or ten admissions! See all three World Premiere restorations of "The Koker Trilogy," bring a friend or two or three to a few screenings or treat yourself to more movies at a better ticket price. With a Ticket Pack, you can save up to $6 per ticket – IFC Center members save up to $8 per ticket. Click here to purchase.

Language In Persian/Farsi with English subtitles.
Year 1987
Running Time 84 minutes
Director Abbas Kiarostami
Accessibility Assistive Listening, T-Coil