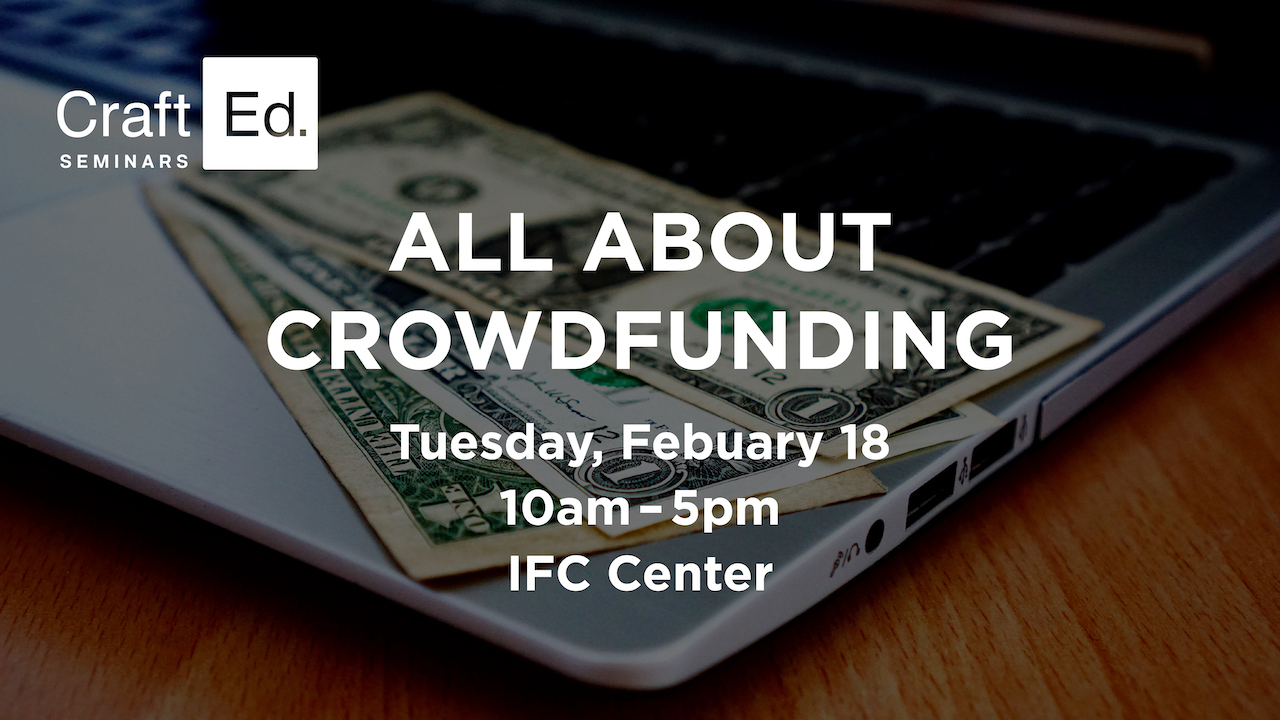 All About Crowdfunding
Tuesday, February 18, 2020
So you have an idea for a project – you just need the money to put your plan into action. How do you even start? In this deep dive into crowdfunding, you'll hear from highly popular crowdfunding platforms such as Kickstarter and Seed & Spark, among others – about how their platforms work, how successful projects are funded, and the dos and don'ts of crowdfunding. We'll spend 75 minutes discussing each site, along with case studies and examples from each, and you'll have the opportunity to ask questions from key players at the organization. In addition, we'll speak with marketing and budgeting pros to help you build your project once you've received your funding. By the end of the day you'll know which platform is right for you, and best practices on how to raise from a few hundred dollars to a few thousand. Go get that money!

A discounted package to attend both the "All About Crowdfunding" and "Sustaining Your Career as a Filmmaker" Craft Ed. Seminars is available for $160 ($130 for IFC Center members). Ticket price includes a coffee & bagel breakfast, free popcorn and coffee all day, as well as a post-seminar happy hour for networking with presenters and attendees.
For more information about panels and attendees, please visit www.craftedseminars.org.
Running Time 360 minutes
Accessibility Assistive Listening, T-Coil