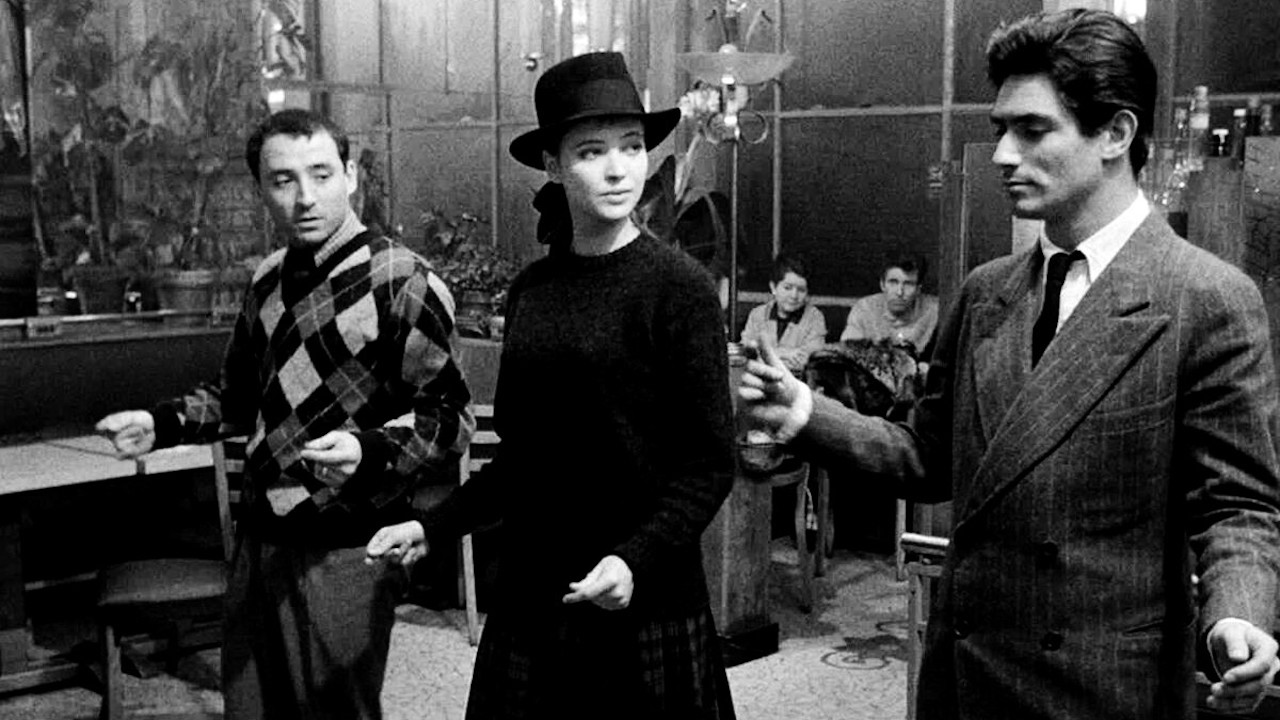 Band of Outsiders
Friday, February 22 - Sunday, February 24, 2019
Franz (Sami Frey) and Arthur (Claude Brasseur) don't have money, jobs, or prospects, but they do have a black convertible and a shared romantic interest in Odile (Anna Karina). When Odile lets slip that a stash of cash is ineptly hidden in the isolated villa where she lives, the men hatch a plan to take it for themselves.
"A lustrous restoration! Masterpiece! [Godard's] most charming and, arguably, influential film: a free-associative meditation on the gangster genre that revealed a new way of framing our dreams and our reality. There would be no Bonnie and Clyde without it." – David Edelstein, New York Magazine
Part of our Winter 2019 season of Weekend Classics: Early Godard.
Country France
Year 1964
Running Time 97 minutes
Distributor Rialto
Director Jean-Luc Godard
Writer Dolores Hitchens (novel), Jean-Luc Godard (screenplay)
Editor Francoise Collin, Dahlia Ezove, Agnes Guillemot
Cinematographer Raoul Coutard
Cast Anna Karina, Daniele Girard, Louisa Colpeyn, Chantal Darget, Sami Frey, Claude Brasseur