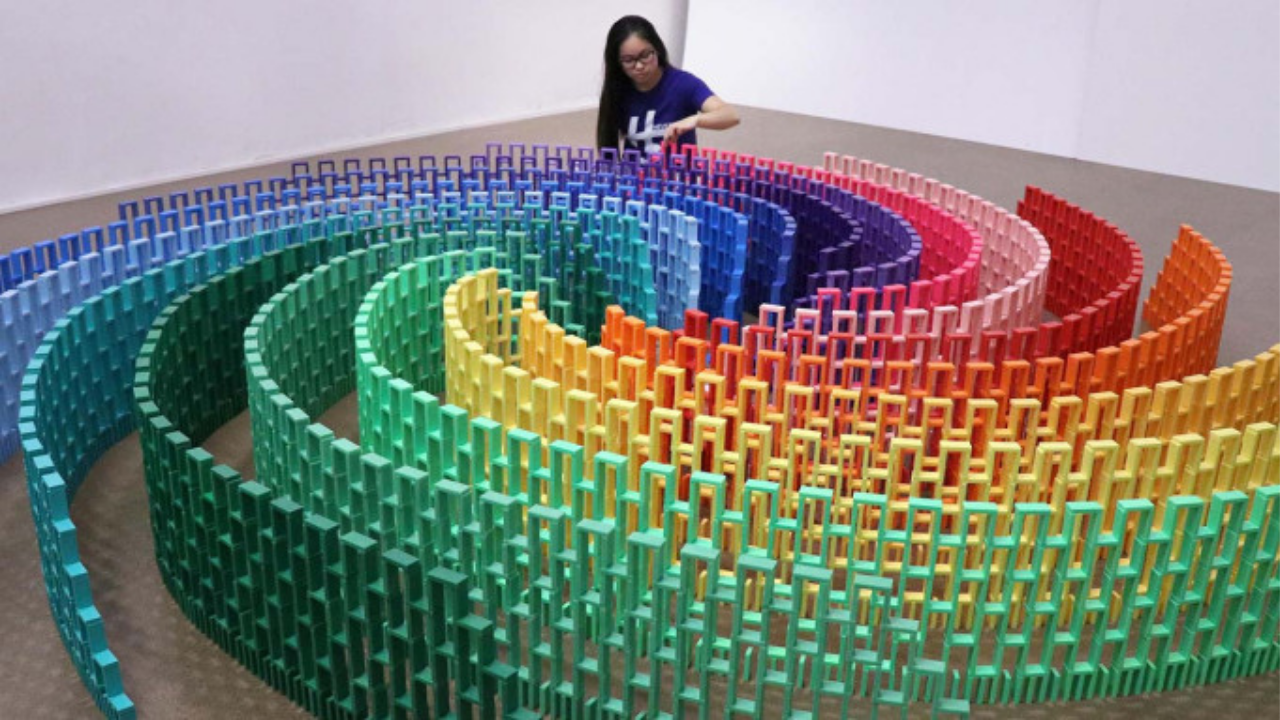 Lily Topples the World
Friday, August 27 - Thursday, September 2, 2021
With director Jeremy Workman and subject Lily Hevesh in person for Q&As on Friday, August 27 and Saturday August 28 following the 7:20pm shows!
Workman's (The World Before Your Feet, Magical Universe) latest follows 20-year-old sensation Lily Hevesh—the world's most acclaimed domino toppler and the rare girl in her field. As Lily travels the world creating her astonishing art and meeting the likes of Jimmy Fallon, Katy Perry, Will Smith, and a steady stream of Gen-Z creators, her story reveals how her passion and artistry made her into a global artistic force with over 1 billion YouTube views.
A Discovery+ release.
Grand Jury Prize for Best Documentary, SXSW
Running Time 90 minutes
Director Jeremy Workman
Accessibility Assistive Listening, T-Coil