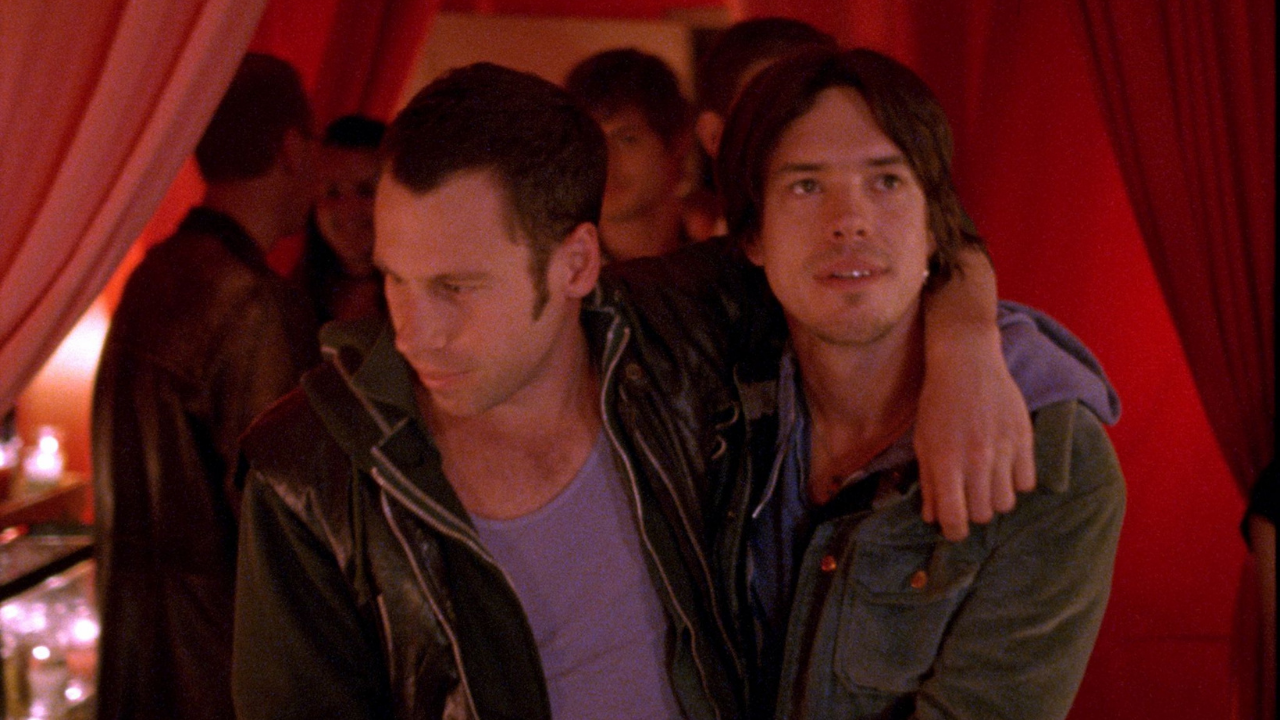 Shortbus
Opens Wednesday, January 26
In Person Events
SHOWTIMES AT IFC CENTER
Q&A with director John Cameron Mitchell and cast members Paul Dawson and Justin Vivian Bond following the 7pm screening on Wednesday, January 26, with director John Cameron Mitchell, cast member Paul Dawson and producer Tim Perell following the 7pm screening on Thursday, January 27 and with director John Cameron Mitchell following the 7:30pm screenings on Friday, January 28th and Saturday January 29th + introducing the 9:45pm shows on Wednesday and Thursday and the 9:55pm shows on Friday and Saturday!
Additional SHORTBUS screening times for January 26-Feb1 to be announced.
New 4K restoration!
John Cameron Mitchell's SHORTBUS explores the lives of several emotionally challenged characters as they navigate the comic and tragic intersections between love and sex in and around a modern-day underground salon. A sex therapist who has never had an orgasm, a dominatrix who is unable to connect, a gay couple who are deciding whether to open up their relationship, and the people who weave in and out of their lives, all converge on a weekly gathering called Shortbus; a mad nexus of art, music, politics, and polusexual carnality. Set in a post-9/11, Bush-exhausted New York City, SHORTBUS tells its story with sexual frankness, suggesting new ways to reconcile questions of the mind, pleasures of the flesh, and imperatives of the heart.
Year 2006
Running Time 101 minutes
Distributor Oscilloscope
Director John Cameron Mitchell
Cast Sook-Yin Lee, Paul Dawson, Lindsay Beamish, PJ Deboy
Accessibility Assistive Listening, T-Coil