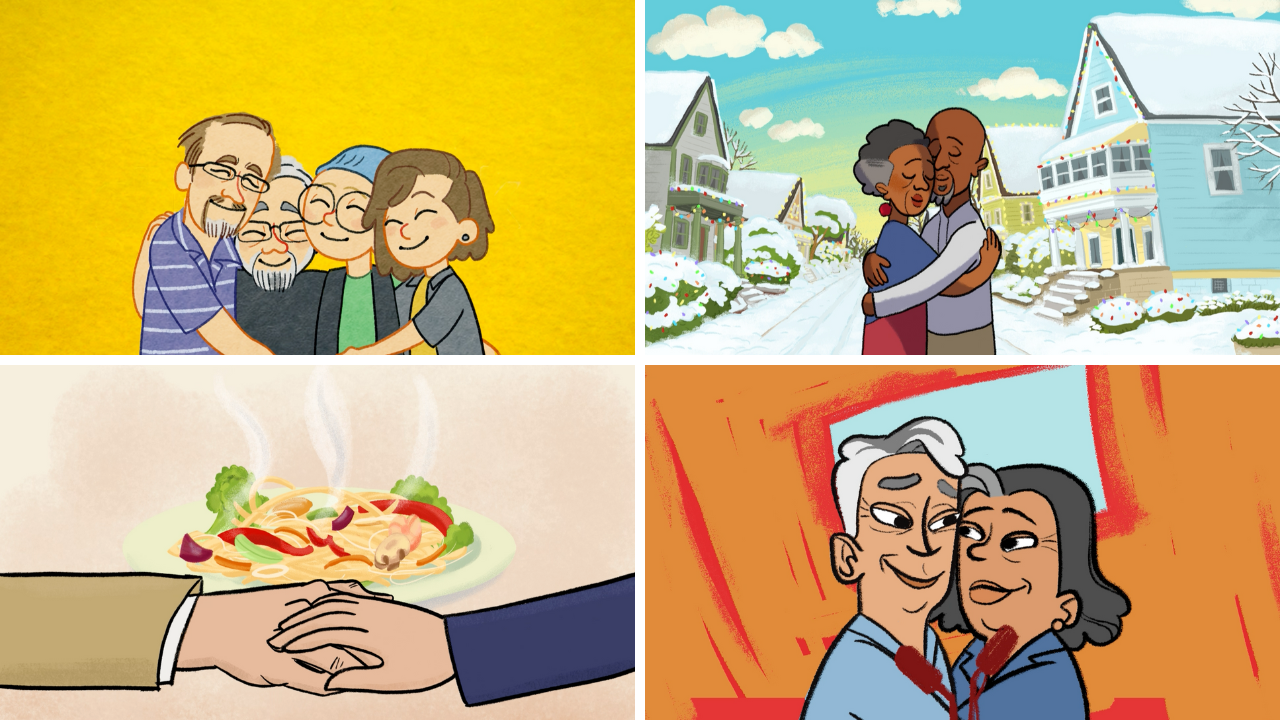 Short Attention Span Cinema: "New Beginnings in Love" by Storycorps
Friday, January 20 - Thursday, March 16, 2023
Introducing StoryCorps' season of animated shorts, New Beginnings in Love, which celebrates love through different journeys. This series also includes four additional stories on the theme of love. 
StoryCorps is an independent nonprofit organization with a mission to preserve and share humanity's stories in order to build connections between people and create a more just and compassionate world. Visit storycorps.org to learn more or record your own story, and watch more StoryCorps videos at youtube.com/storycorps.
1/20 – 1/26: Still the One | Loved and accepted after transitioning. (New release)
1/27 – 2/2: Going Up | A 63 year honeymoon. (New release)
2/3 – 2/9: Walnut Street | Building more than just a life together. (New release)
2/10 – 2/16: What's For Dinner? | A short engagement and a long life together. (New release)
2/17 – 2/23: You Move Me | This love story started with a song.
2/24 – 3/2: A Life, Complete | Love and marriage in a veteran's home.
3/3 – 3/9: Just Like Yesterday | Love across languages.
3/10 – 3/16: A Certain Kind of Love | A lifelong love that never had the chance to blossom.