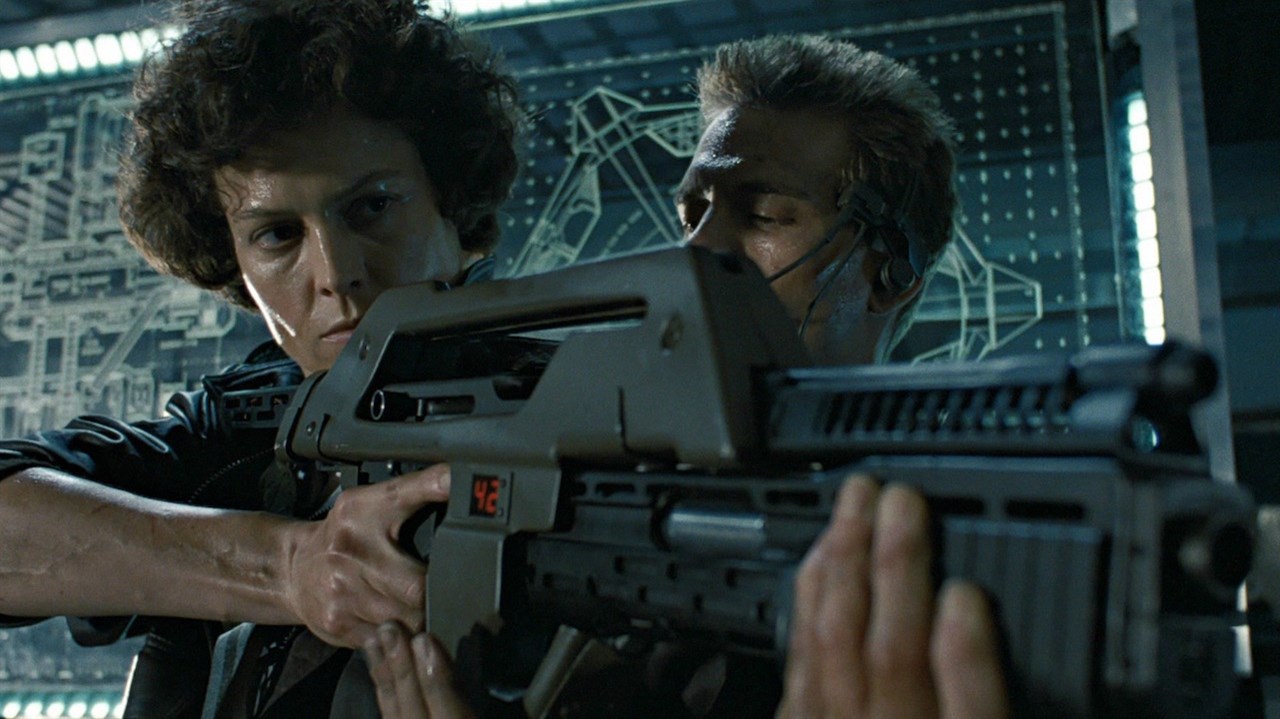 Aliens
Friday, December 7 - Saturday, December 8, 2018
DCP Projection
"The special-effects specialists are featured prominently in the credits that precede ALIENS, and so they should be. Under the direction of James (THE TERMINATOR) Cameron, they have put together a flaming, flashing, crashing, crackling blow-'em-up show that keeps you popping from your seat despite your better instincts and the basically conventional scare tactics.
"The plot, to use the word casually, starts with the rescue of Sigourney Weaver, who, you may recall, lost the rest of the crew of her spaceship to murderous monsters in Alien. She has spent the ensuing 57 years loitering unconsciously in space, and no sooner does she get back to civilization, as it were, than off she goes again with a band of rough-looking, rough-talking, cannon-toting marines, of both sexes, to try to discover what happened to a colony of humans out there somewhere. Anybody who saw Alien can guess what has happened. The question is whether it will happen to Miss Weaver, the marines and a little girl." – The New York Times
Screening as part of our Late-Night Favorites: Fall 2018 programming.
Country USA
Year 1986
Running Time 137 minutes
Director James Cameron
Writer James Cameron (story), David Giler (story), Walter Hill (story), Dan O'Bannon (based on characters by), Ronald Shusett (based on characters by)
Editor Ray Lovejoy
Cinematographer Adrian Biddle
Cast Sigourney Weaver, Michael Biehn, Carrie Henn