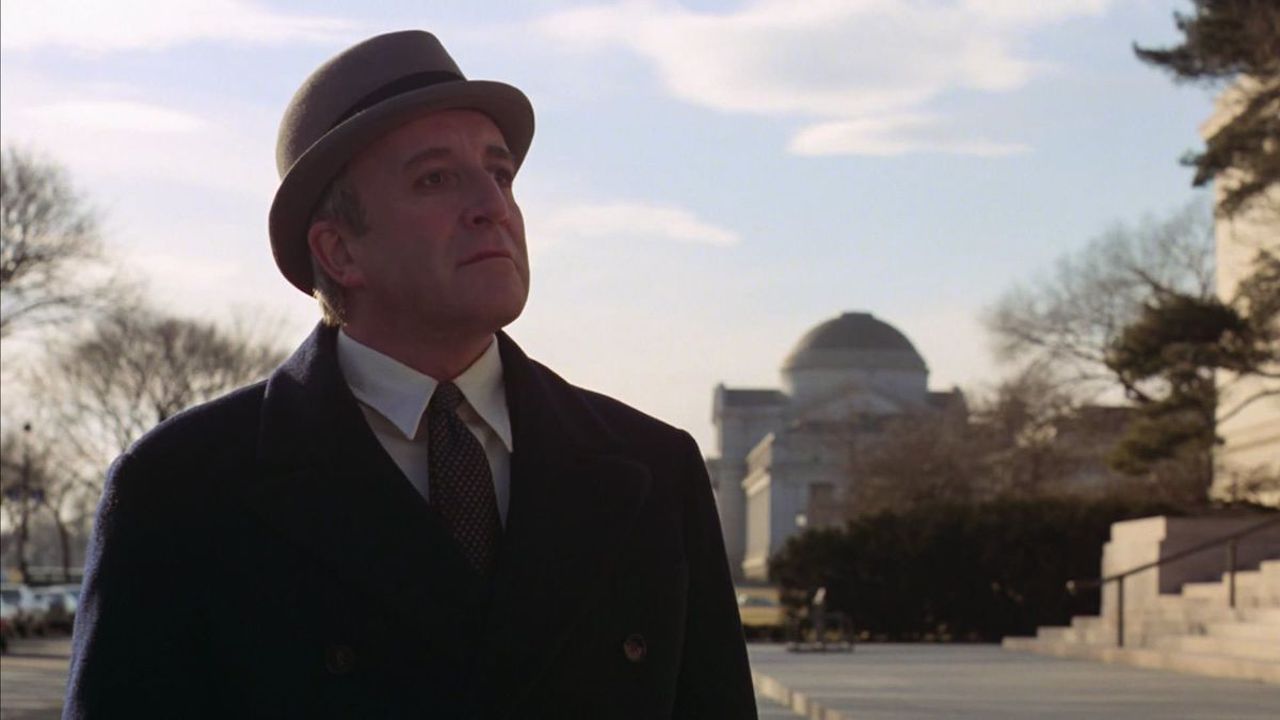 Being There
Saturday, September 8
Click here for online tickets!
Sat, Sep 8: 12:15 PM, 8:50 PM
The 2:45 and 6:45 shows of HAL play as double features with the Hal Ashby retrospective titles, so that admission to the 2:45 screening of HAL is included with a ticket to the first retrospective show of the day, and tickets to the 6:45 show of HAL include admission to the same-day 8:50 retrospective screening.
When you come to the theater, stop by the box office with your E-ticket or order info to claim your free ticket to the second half of the double feature.
Click here for online tickets!
"BEING THERE is a stately, beautifully acted satire with a premise that's funny but fragile. Chance, the hero of Jerzy Kosinski's novel and now his screenplay, is a slow‐witted innocent who has spent alibis adult life in seclusion, working as a gardener and watching television. These two pursuits, and only these two, nave shaped his notion of the rest of the world. BEING THERE explains, among other things, how illiteracy. ignorance and a sweet attitude can lead to riches, fame and a glamorous social career.
Chance, who is played with brilliant understatement by Peter Sellers, is immediately mistaken for Chauncey Gardiner, an aristocratic businessman (because he wears his former benefactor's elegant hand‐me‐down suits) and witty raconteur (because he laughs at other people's jokes). He is admired for his fluent knowledge of Russian; this comes from nodding knowingly at a Soviet diplomat at a party. Chance also advises the President, and appears on something like "The Tonight Show." He has been commenting on how the changing of the seasons means that all is well in the garden, and everyone mistakes this for a metaphor about economics.
Hal Ashby directs "Being There" at an unruffled, elegant pace, the better to let Mr. Sellers's double‐edged mannerisms make their full impression upon the audience. Mr. Sellers never strikes a false note, as he exhibits the kind of naÏveté that the film's other characters mistake for eccentricity.
The other fine actors in "Being There " — Melvyn Douglas as a poignantly ailing rich man, Shirley MacLaine as his sexy, sprightly wife, Jack Warden as a suspicious President and Richard Dysart as the sick man's quietly watchful doctor —conspire to accept Chance as a plausible figure, and thereby keep the story in motion. There is superb ensemble playing in BEING THERE. The timing is often so perfect that the film, at its very wittiest, strips conversation down to its barest maneuvers and stratagems." The New York Times
Playing as part of our retrospective series, Hal Ashby: The Seventies, Fri Sep 7 – Thu Sep 13.
Country USA
Rating PG
Year 1979
Running Time 130 minutes
Director Hal Ashby
Writer Jerzy Kosinski
Editor Don Zimmerman
Cinematographer Caleb Deschanel
Cast Peter Sellers, Shirley MacLaine, Melvyn Douglas