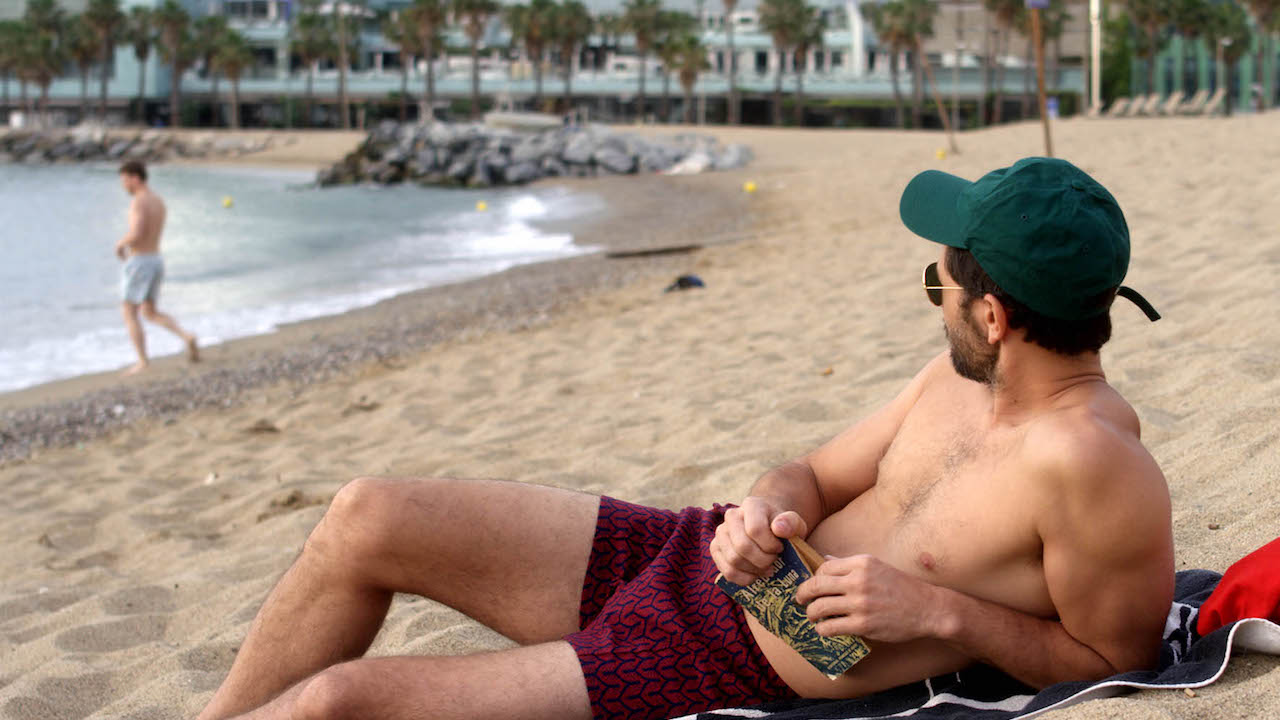 End of the Century
Friday, August 16 - Thursday, September 12, 2019
The Q&A on Fri Aug 16 will be moderated by Carlos Gutierrez (Cinema Tropical).
In his alluring debut feature, Lucio Castro offers both a sun-soaked European travelogue and an epic, decades-spanning romance. When Ocho (Juan Barberini), a 30-something Argentine poet on vacation in Barcelona, spots Javi (Ramón Pujol), a Spaniard from Berlin, from the balcony of his Airbnb, the attraction is subtle but persistent. After a missed connection on the beach, a third chance encounter escalates to a seemingly random hookup. But are these two merely beautiful strangers in a foreign city or are they part of each other's histories—and maybe even their destinies?
The screening on Saturday at 8:15pm will be hosted by NewFest.
"An erotic, emotional imagining of a Grindr hookup as memory palace." – Keith Uhlich, The Hollywood Reporter
Country Argentina
Language In Spanish with English subtitles.
Running Time 84 minutes
Distributor Cinema Guild
Director Lucio Castro
Writer Lucio Castro
Cinematographer Bernat Mestres
Cast Juan Barberini, Ramon Pujol, Mia Maestro, Mariano Lopez Seoane, Helen Celia Castro-Wood
Accessibility Assistive Listening, T-Coil