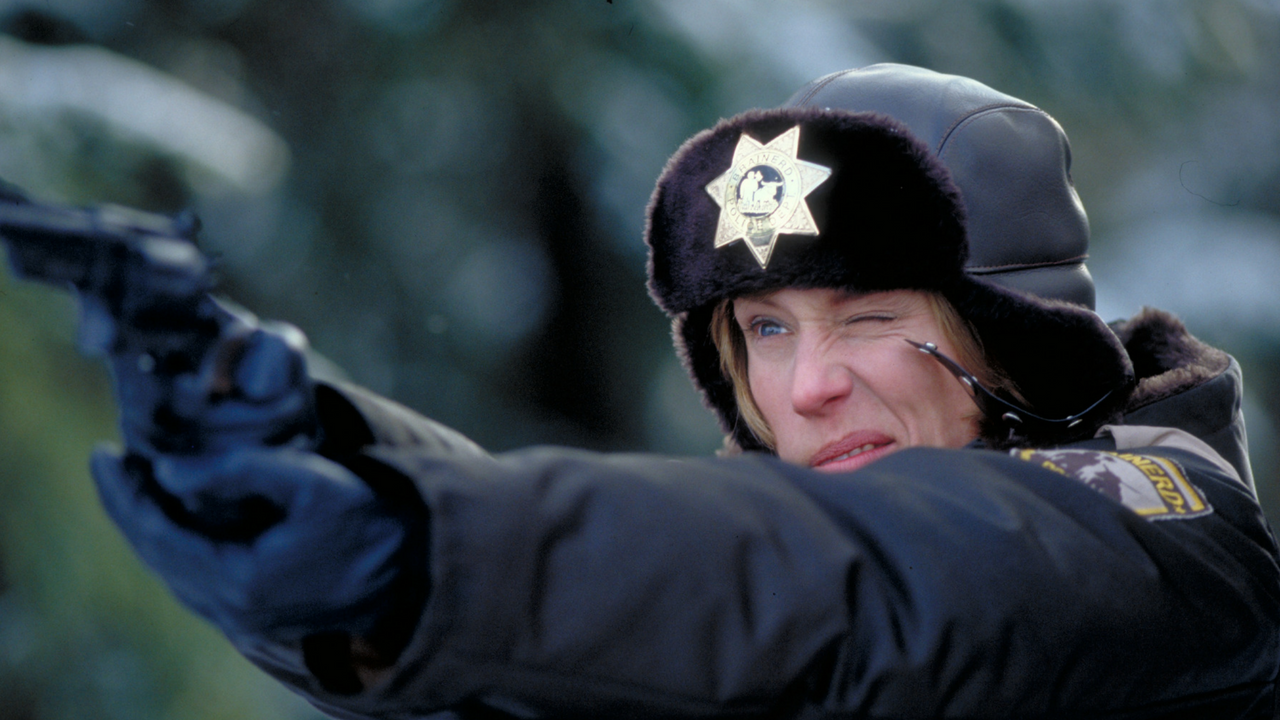 Fargo
Friday, July 20 - Saturday, July 21, 2018
DCP Projection
Nominated for the Academy Award for Best Picture, FARGO took noir to a place no one had dared take it before — North Dakota. When hapless car salesman Jerry Lundergaard (William H. Macy) needs cash fast, he very rationally hires two thugs, Carl and Gaear (Steve Buscemi and Peter Stormare) to kidnap his wife and hold her hostage until her wealthy father pays the ransom… but, naturally, murder, misanthropy, and creative use of wood chippers ensue. With Frances McDormand as the pregnant sheriff and the Midwest itself as the iciest and most banal of hells.
"Car salesman Jerry Lundegaard (Macy) hires low-lifes Carl and Gaear (Buscemi and Stormare) to kidnap his wife, hoping that her wealthy father will pay a ransom from which Jerry can creama share. The abduction goes according to plan, but the kidnappers commit three murdersas they drive by night through the snowyMinnesota wastes. Police chief Marge Gunderson (McDormand), a slow-talkin', smart-thinkin', pregnant housewife, investigates. Joel and Ethan Coen's beguiling film is both very funny and, finally, very moving. Performed to perfection by an imaginatively assembled cast, it displays the customary Coen virtues, at the same time providing a robust emotional core unaffected by the taint of mere technical virtuosity. The talk is more leisurely than usual, the camera largely static, the focus firmly on relationships, character, ethics. However banal the lives and aspirations of the leading figures, there's nothing condescending about the humour. Marge and her husband are genuinely good, ordinary people caught up in extraordinary events of, to them, unfathomable evil. Suspense, satire, mystery, horror, comedy and keen (if faintly surreal) social observation combine to prove yet again that (bar very few) the Coens remain effortlessly ahead of the American field." – Time Out (London)
Screening as part of our summer Waverly Midnights series, Late-Night Favorites.
Country USA
Language English
Rating R
Year 1996
Running Time 98 minutes
Director Joel Coen, Ethan Coen
Writer Joel Coen, Ethan Coen
Editor Joel Coen & Ethan Coen (as Roderick Jaynes)
Cinematographer Roger Deakins
Cast Frances McDormand, William H. Macy, Steve Buscemi, Peter Stormare