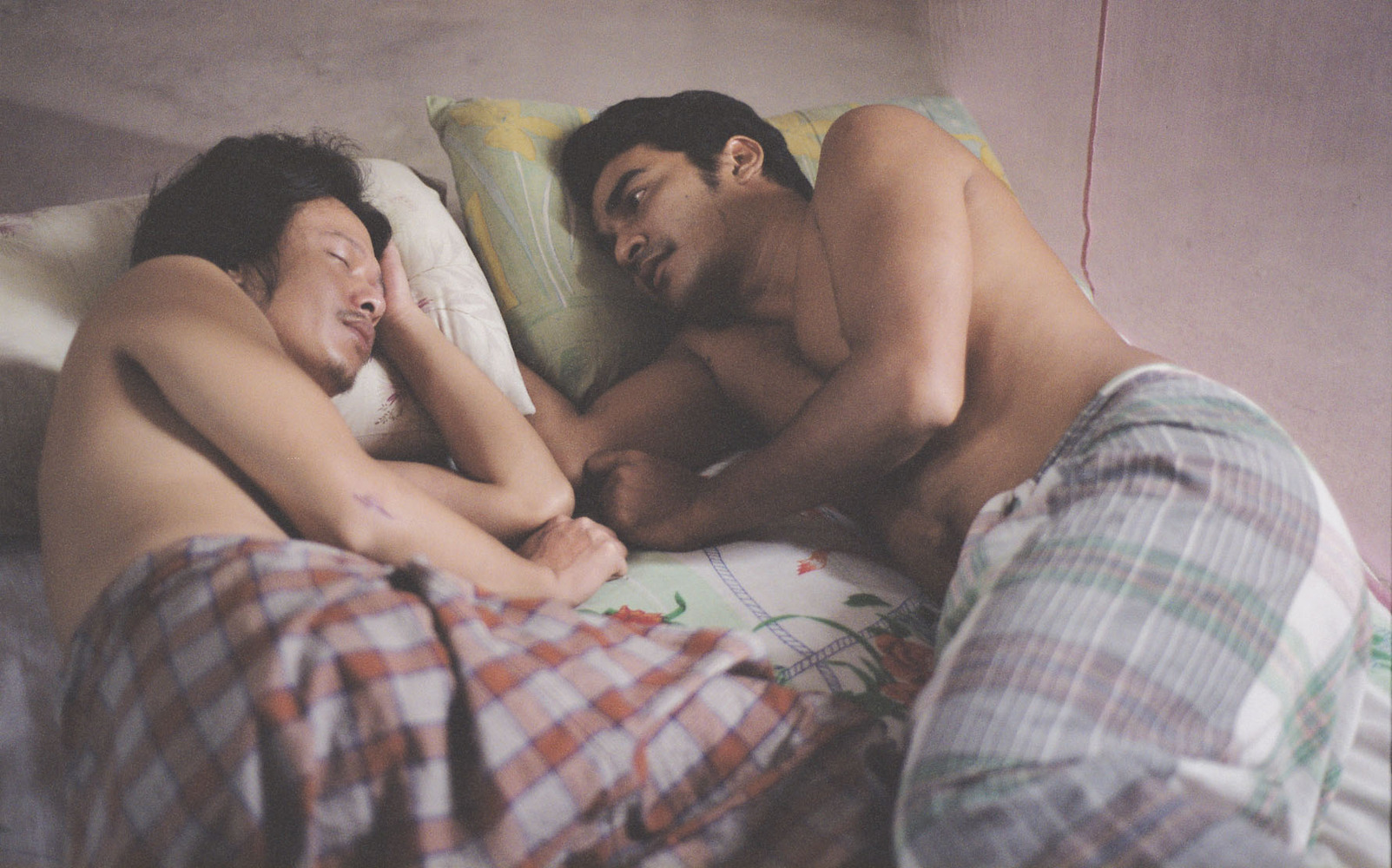 I Don't Want to Sleep Alone
Monday, February 12
Showtimes
Tiona Nekkia McClodden presents I DON'T WANT TO SLEEP ALONE
Archival 35mm print!
Director Tsai Ming-liang (The River), one of the most celebrated Second New Wave film directors of Taiwanese cinema, returned to his birthplace in Malaysia to make I DON'T WANT TO SLEEP ALONE, a romantic drama about a young man who nurses an injured homeless man back to health after being brutally beaten. For tonight's presenter, visual artist, filmmaker, and curator—Tiona Nekkia McClodden—the film "rocked me to my core with the way it presented desire and loneliness". McClodden's work explores and critiques issues at the intersections of race, gender, sexuality, and social commentary. McClodden writes, "As a queer filmmaker I'm always looking for a way to bend the narrative of my work in a way that challenges the form and structure of film… Ming-liang has taught me how to enter a narrative by leaving what comes before and after up to your imagination."
Screening as part of Queer|Art|Film.
Country Taiwan
Year 2006
Running Time 115 minutes
Director Tsai Ming-liang
Writer Tsai Ming-liang
Editor Sheng-Chang Chen
Cinematographer Pen-Jung Liao, Tsai Ming-liang
Cast Kang-sheng Lee, Shiang-chyi Chen, Norman Atun