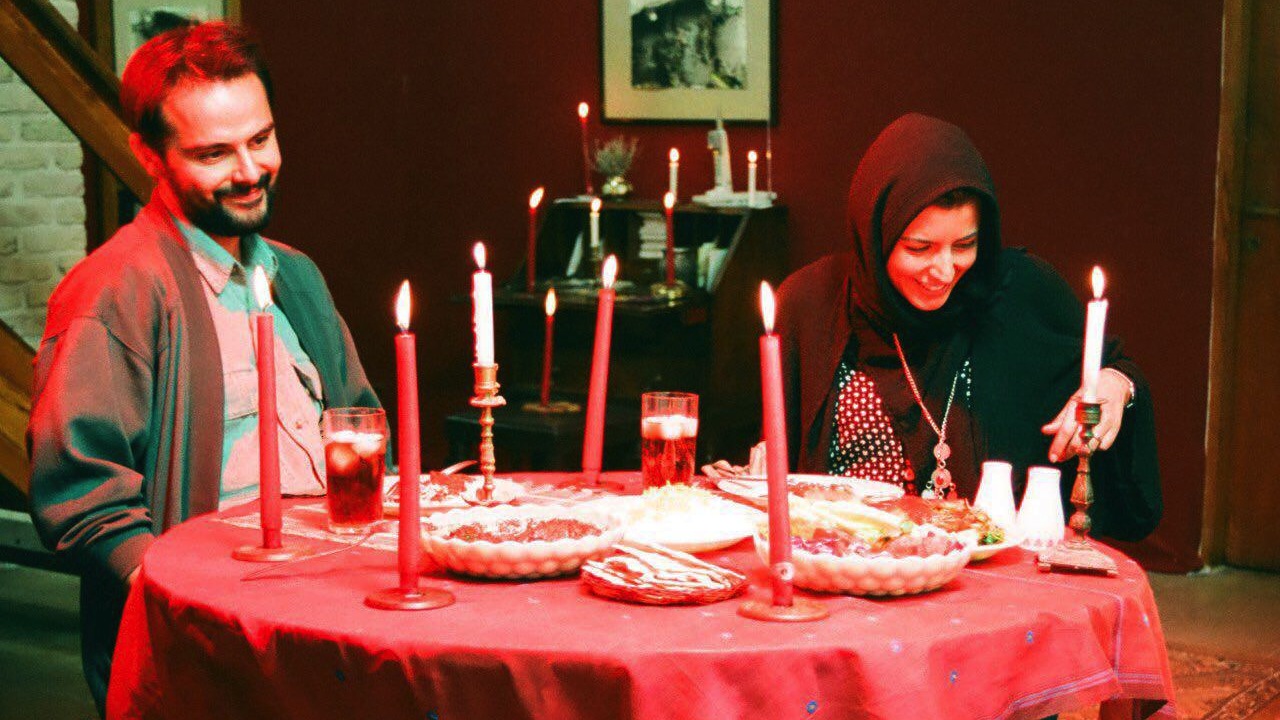 Leila
Wednesday, August 23, 2017, 2017
Presented by Daricheh Cinema
"The calculating monster who pulls the strings in Dariush Mehrjui's heartbreaking film, LEILA, is an imperious mother-in-law (Jamileh Sheikhi) whose selfishness and pride put her in the same elite league with some of Hollywood's most formidable gorgons. On learning that her daughter-in-law is infertile, this termagant who is obsessed with having a male grandchild to carry on the family line systematically undermines the marriage of her only son, Reza (Ali Mosaffa). For the Iranian filmmaker, the situation illustrates the brutal clash between modernity and Islamic tradition in contemporary Iran. The movie, which has screenings tomorrow and Monday, is one of the most gripping and beautifully acted selections in this year's New Directors/New Films series.
"The world in which Reza and Leila live luxuriously is a land of superhighways, cellular phones and modern biotechnology. But it is also a place where women dress in black and wear chadors much of the time and where polygamy is an accepted tradition. As the movie opens, the recently married lovers are celebrating Leila's birthday with lavish gift-giving and fancy parties. Although they seem to have everything — wealth, youth, beauty and large adoring families — on the same day Leila learns that she is probably infertile. Although Reza swears he doesn't want children, Leila instantly decides she has failed her husband. And when her mother-in-law begins browbeating her to allow Reza to take a second wife who might bear him a son, Leila's self-esteem crumbles before her relentless onslaught.
"…Without being simplistic, the film suggests that in Iran, contemporary attitudes toward love and marriage and modern psychology are no match for the combined force of social pressure and Islamic tradition when ruthlessly appropriated as weapons of intimidation. LEILA is, in a word, devastating." –New York Times
Screening as part of A SEPARATION & LEILA, WITH STAR LEILA HATAMI IN PERSON!
Language Persian with English subtitles
Year 1997
Running Time 129 minutes
Director Dariush Mehrjui