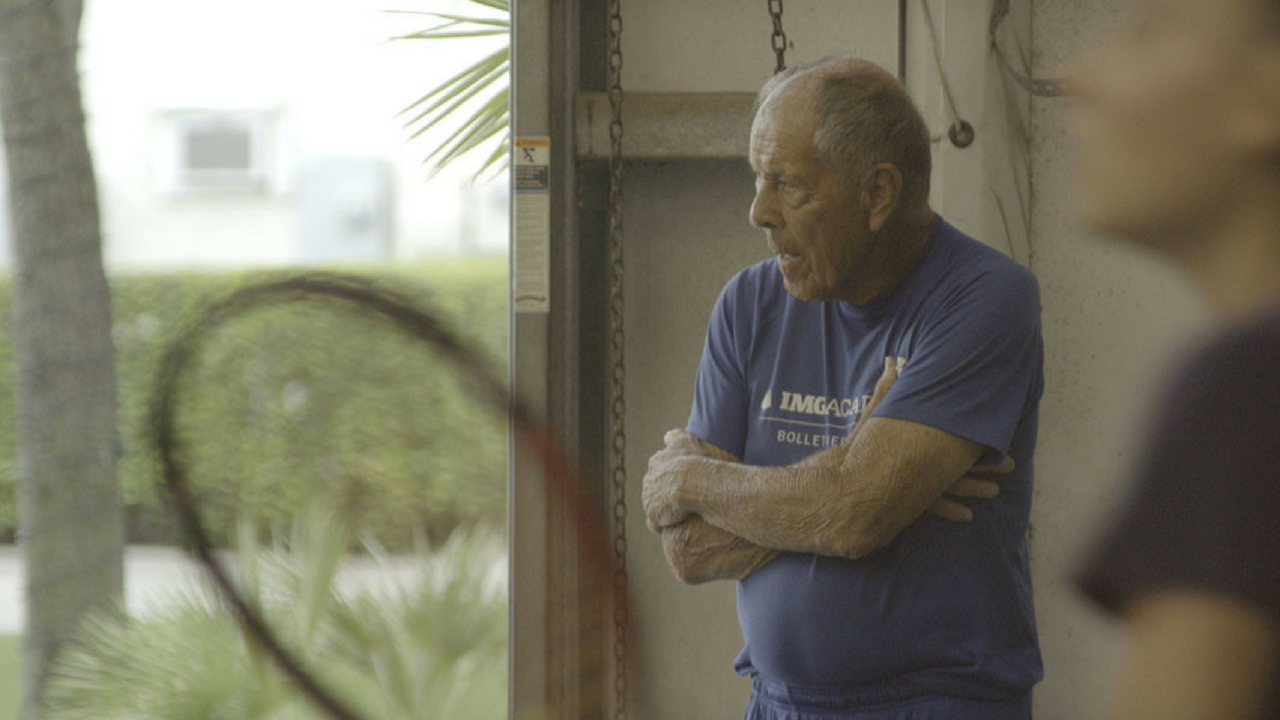 Love Means Zero
From the TIFF Program Notes, by Thom Powers: "Nick Bollettieri ran America's most famous tennis academy, producing multiple champions — including several who would become fierce rivals. Was Bollettieri a genius or a tyrant, a father figure or a huckster? There are no simple answers. He's been interviewed countless times -— always quick on his feet and ready for anything coming at him. But he meets his match with this documentarian.
Jason Kohn's 2007 debut Manda Bala (Send a Bullet) won the Sundance Grand Jury Prize and established him as a skilled visual storyteller drawn to colourful characters. Now, 10 years later, his second film proves worth the wait as he delivers a complex and humorous exploration of the highs and lows of Bollettieri's epic career.
Built into the narrative of Love Means Zero are several of the gripping tennis matches that proved to be key turning points when Bollettieri's loyalties shifted between his pupils. Jim Courier, Andre Agassi, and Boris Becker figure prominently in this tale. We also hear from former students-turned-champions Kathleen Horvath and Carling Bassett.
Bollettieri, now in his eighties, is notoriously unsentimental, given to quips like "If you ask me right now to give you the names of my eight wives, I couldn't do it." But Kohn has a good-natured way of probing deeper to unwind this tale of ego, money, and competition to find the human core. This film is a grand slam winner."
Official Selection: Toronto Int'l Film Festival 2017, Camden Int'l Film Festival 2017, Hamptons Int'l Film Festival 2017
Country USA
Running Time 89 minutes
Director Jason Kohn
Editor Michael X. Flores, Jack Price
Cinematographer Eduardo Enrique Mayén
Cast Nick Bollettieri, Carling Bassett, Boris Becker, Jim Courier, Martin Blackman