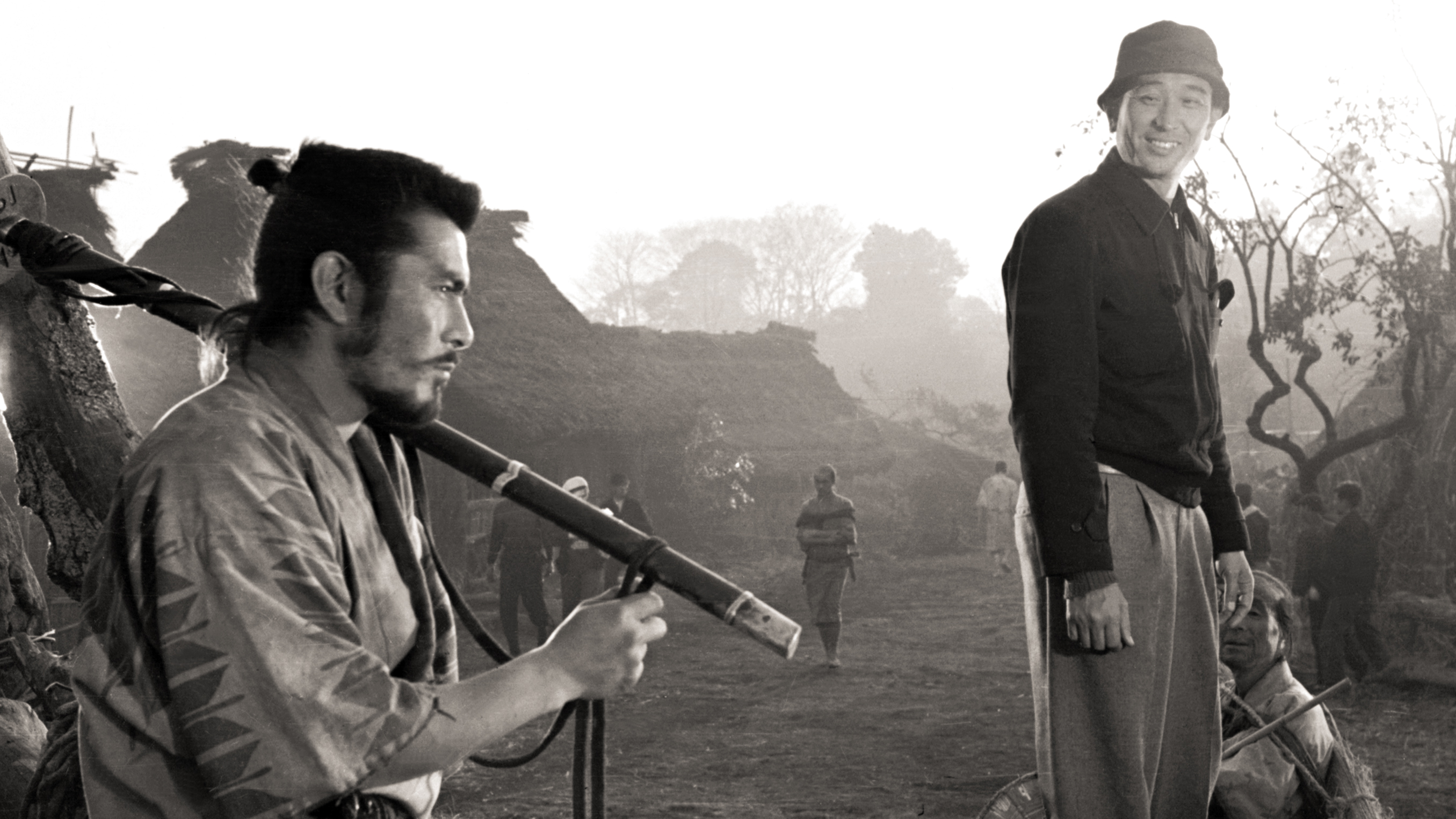 Mifune: The Last Samurai
Friday, November 25 - Tuesday, December 13, 2016
Featuring interviews with fans like Martin Scorsese and Steven Spielberg, Academy Award-winner Okazaki's documentary looks at the accidental movie career of the mythic Toshiro Mifune, the Japanese star and true giant of world cinema. Mifune made 16 remarkable films with director Akira Kurosawa, including such masterpieces as Rashomon, Seven Samurai, and Yojimbo. Together they thrilled audiences and influences filmmaking around the world—inspiring The Magnificent Seven, A Fistful of Dollars, Star Wars and countless more.
Mifune & Kurosawa retrospective screens as part of our Weekend Classics series through Dec 26, plus daily Nov 25-Dec 1! See full Nov 25-Dec 1 schedule below, plus Weekend Classics schedule here. 
Seven Samurai: Nov 25-Nov 27 at 11:00am (as part of Weekend Classics), plus Wed at 7:45pm!
Rashomon: Wed Nov 23 & Thu Nov 24 at 11:30pm, Fri Nov 25 at 9:25pm, Tue Nov 29 at 11:00am, and Thu Dec 1 at 7:20pm
Yojimbo: Sat Nov 26 at 7:45pm, Mon Nov 28 at 7:00pm, and Wed Nov 30 at 11:00am
I Live In Fear: Sun Nov 27 at 4:20pm
Throne of Blood: Mon Nov 28 at 11:00am, and Tue Nov 29 at 7:00pm
Red Beard: Thu Dec 1 at 11:00am
Mifune, a new Japanese restaurant created in memory of actor Toshiro Mifune, will open in New York City this winter. More details at www.mifune-restaurant.com.
Country USA/Japan
Language In English and Japanese with English subtitles
Rating NR
Running Time 80 minutes
Website http://www.strandreleasing.com/
Director Steven Okazaki