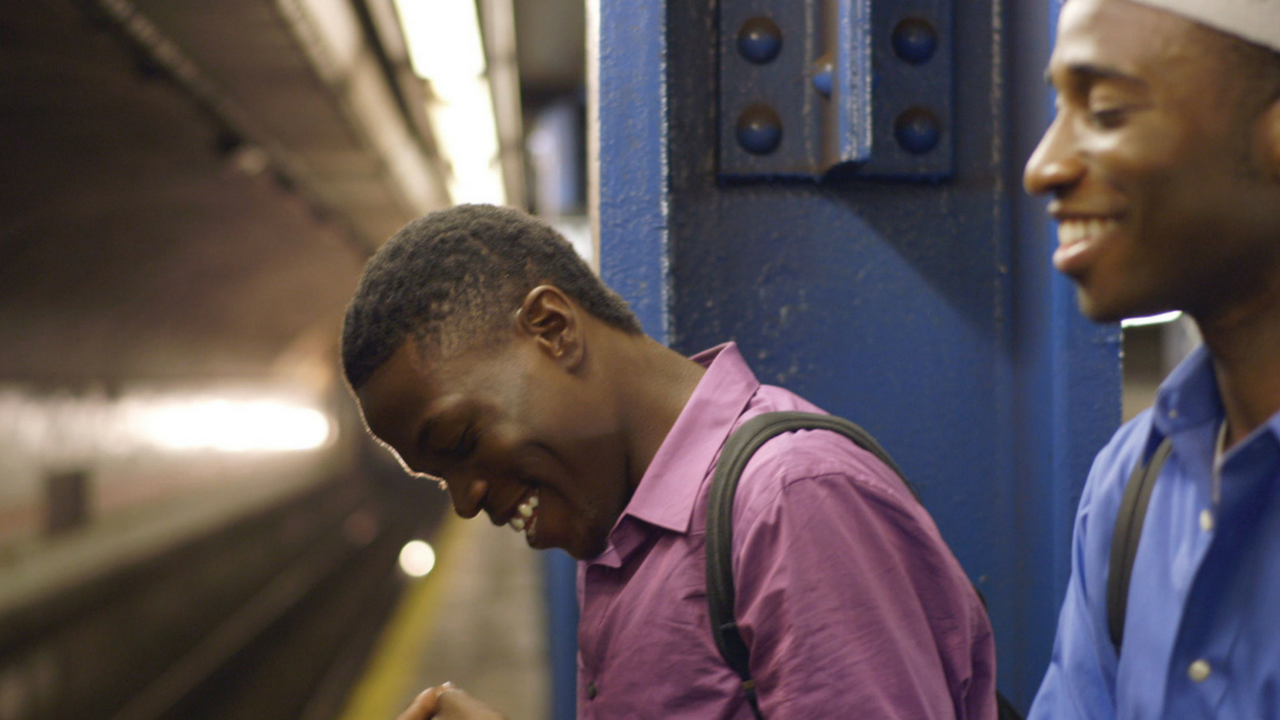 Naz and Maalik
Monday, May 14
Showtimes
David Barclay Moore presents NAZ & MAALIK!
NAZ & MAALIK centers around two closeted Muslim teens living in Bed-Stuy, Brooklyn whose daily mix of family responsibilities, street life, and raging hormones is interrupted by an undercover FBI agent who suspects them as terrorists. For tonight's presenter, New York Times bestselling author David Barclay Moore, the film challenges many cliches of gay coming-of-age storylines associated with its genre. "Black queer people navigate our lives while wearing a multitude of masks, depending upon their circumstances," Moore writes. "The two young actors in this film portray a wide variety of emotion and perspective throughout, helping it feel sympathetic, real, and timely."
Screening as part of our ongoing series Queer | Art | Film once a month on Mondays 8:00pm.
Country USA
Year 2015
Running Time 86 minutes
Director Jay Dockendorf
Writer Jay Dockendorf
Editor Andrew Hafitz
Cinematographer Jake Magee
Cast Curtiss Cook Jr., Kerwin Johnson Jr., Annie Grier, Ashleigh Awusie