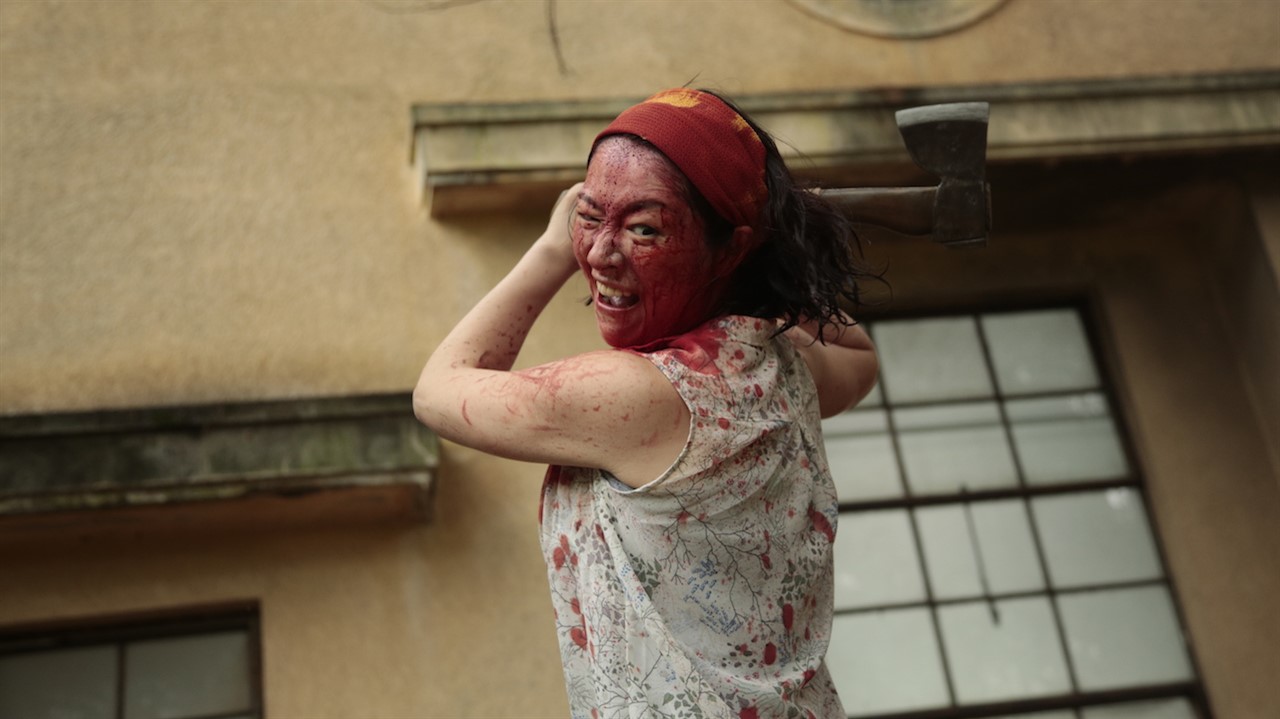 One Cut of the Dead
Thursday, March 21, 2019
Showtimes
ONE CUT OF THE DEAD is a comedy about the making of a one-take zombie movie. The film has won numerous audience awards at festivals around the world, including Best Director and the Audience Award at Fantastic Fest, and was nominated for seven Japanese Academy Awards, including Best Picture and Best Director.
After the Film: New York's finest low budget zombie auteurs recount their own horror stories of surviving the making of a zombie movie.
Screening as part of the 2019 edition of What The Fest!?
Country Japan
Language Japanese with English Subtitles
Year 2018
Running Time 96 minutes
Website Http://www.thirdwindowfilms.com
Director Shinichiro Ueda
Writer Shinichiro Ueda
Producer Koji ichihashi
Editor Shinichiro Ueda
Cinematographer Takeshi Sone
Cast Takayuki Hamatsu, Yuzuki Akiyama, Harumi Shuhama