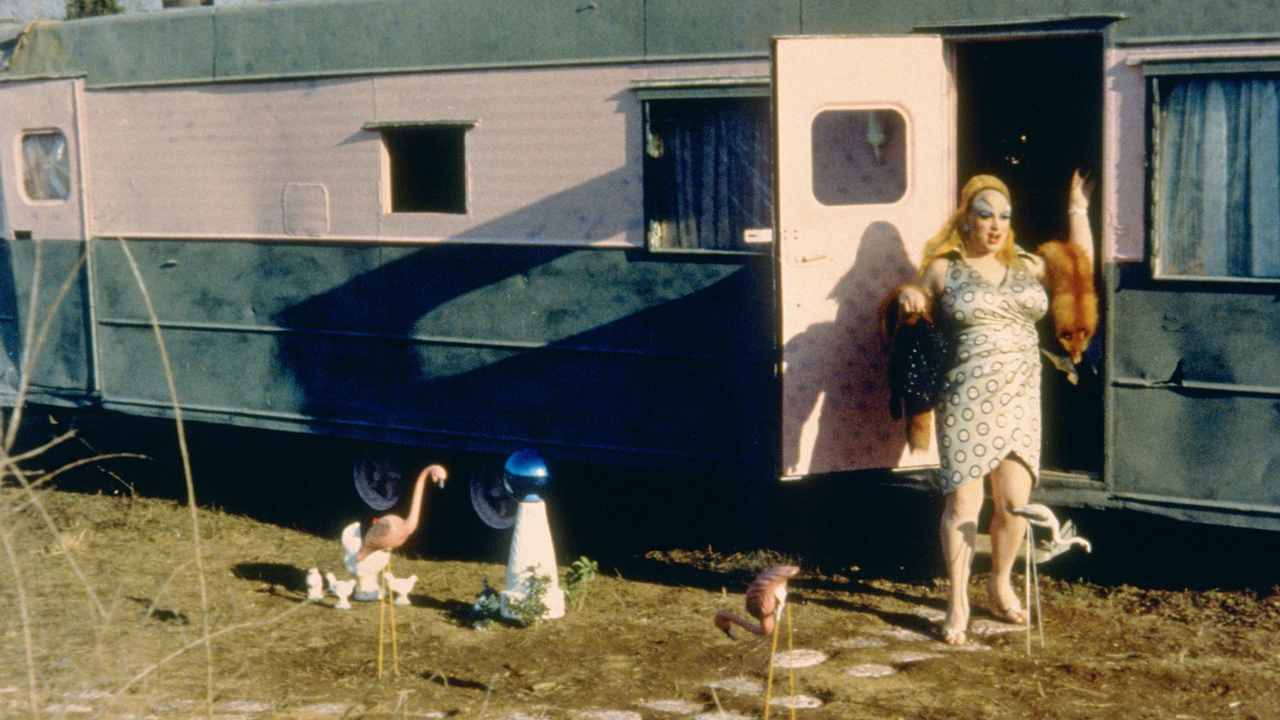 Pink Flamingos
Friday, June 8, 2018 - Saturday, June 9, 2018
35mm Print!
"Variety called "Pink Flamingos," John Waters's 1972 trash comedy classic, "one of the most vile, stupid and repulsive films ever made."
Though he is proud of his closer-to-the-mainstream films "Hairspray," "Cry-Baby" and "Serial Mom," Waters clearly has special affection for the film that put him in the public eye and helped establish the midnight-movie industry. It helped launch New Line Cinema as one of the most successful independent distributors, turned Divine into a cult star and set standards of poor taste that few filmmakers have ever managed to lower. The original Variety review is now the centerpiece of the anniversary poster.
"Pink Flamingos" is likely to provoke concurrent waves of nostalgia and revulsion. It revolves around a gross-out battle for the title of Filthiest People Alive, pitting trailer-dwelling tabloid queen Babs Johnson (Divine) and her peculiar family (feeble, egg-obsessed Mama Edie, bestiality-prone delinquent son Crackers and voyeuristic companion Cotton) against Connie and Raymond Marble, who kidnap female hitchhikers, chain them in their suburban cellar, impregnate them and sell the babies to lesbian couples. Waters originally called the film "an exercise in poor taste," and he clearly worked up a sweat making it.
Small wonder Newsday described "Pink Flamingos" as going "past angst, past shock, past entertainment . . . pure pathology." Even Fran Lebowitz, writing in Interview, called it "one of the sickest movies ever made . . . and one of the funniest." Funny enough to be included in the Museum of Modern Art's Bicentennial Salute to American Film Comedy." – Richard Harrington, Washington Post (1997)
Screening as part of our Spring 2018 season of Waverly Midnights: Late-Night Favorites.
Country USA
Year 1972
Running Time 93 minutes
Director John Waters
Writer John Waters
Cast Divine