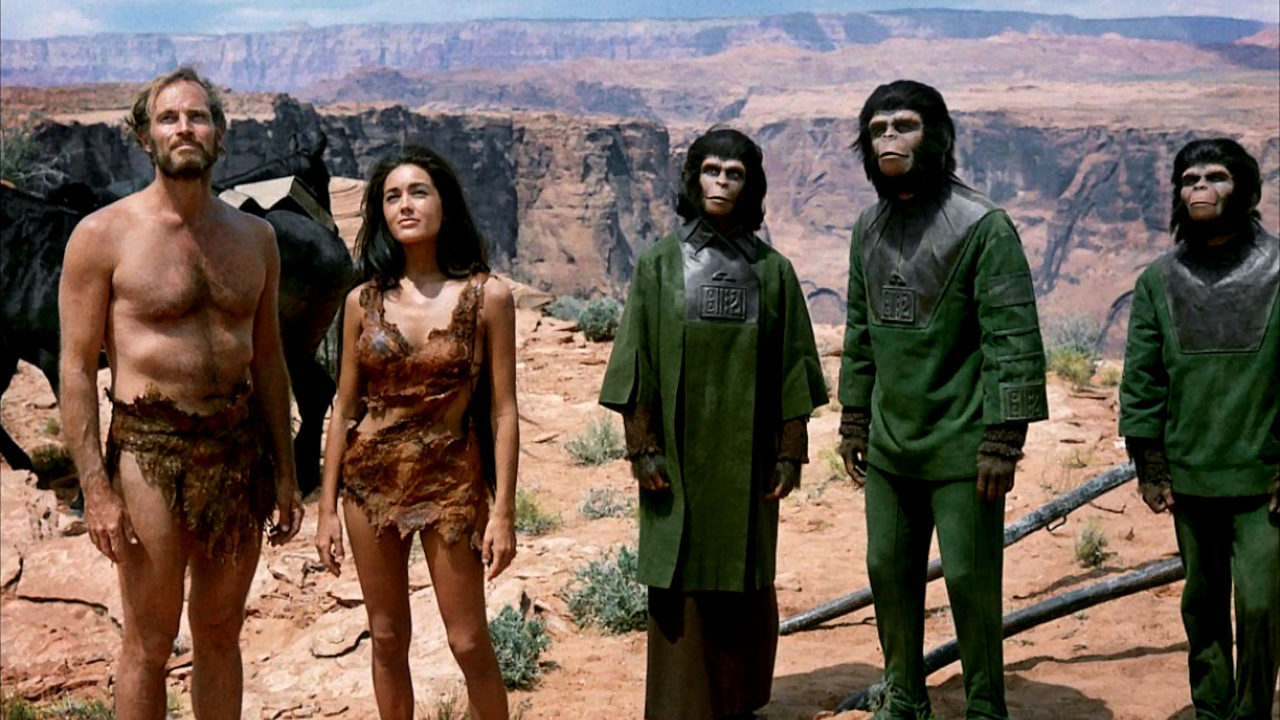 Planet of the Apes
Friday, January 19 - Saturday, January 20, 2018
DCP projection
With a screenplay by Rod Serling (The Twilight Zone) and Michael Wilson (The Bridge on the River Kwai), based on the novel by Pierre Boulle, this classic sci-fi tale brings us an astronaut crew that crash-lands on a planet in the distant future, where intelligent talking apes are the dominant species — and humans are the oppressed and enslaved.
Gorgeously shot by Leon Shamroy (Cleopatra) and edited by Academy Award-winner Hugh S. Fowler (Patton, The Seven Year Itch).
Screening as part of the series Waverly Midnights: After the Fall.
Country USA
Year 1968
Running Time 112 minutes
Director Franklin J. Schaffner
Writer Pierre Boulle (novel), Rod Serling (screenplay), Michael Wilson (screenplay)
Editor Hugh S. Fowler
Cinematographer Leon Shamroy
Cast Charlton Heston, Roddy McDowall, Kim Hunter