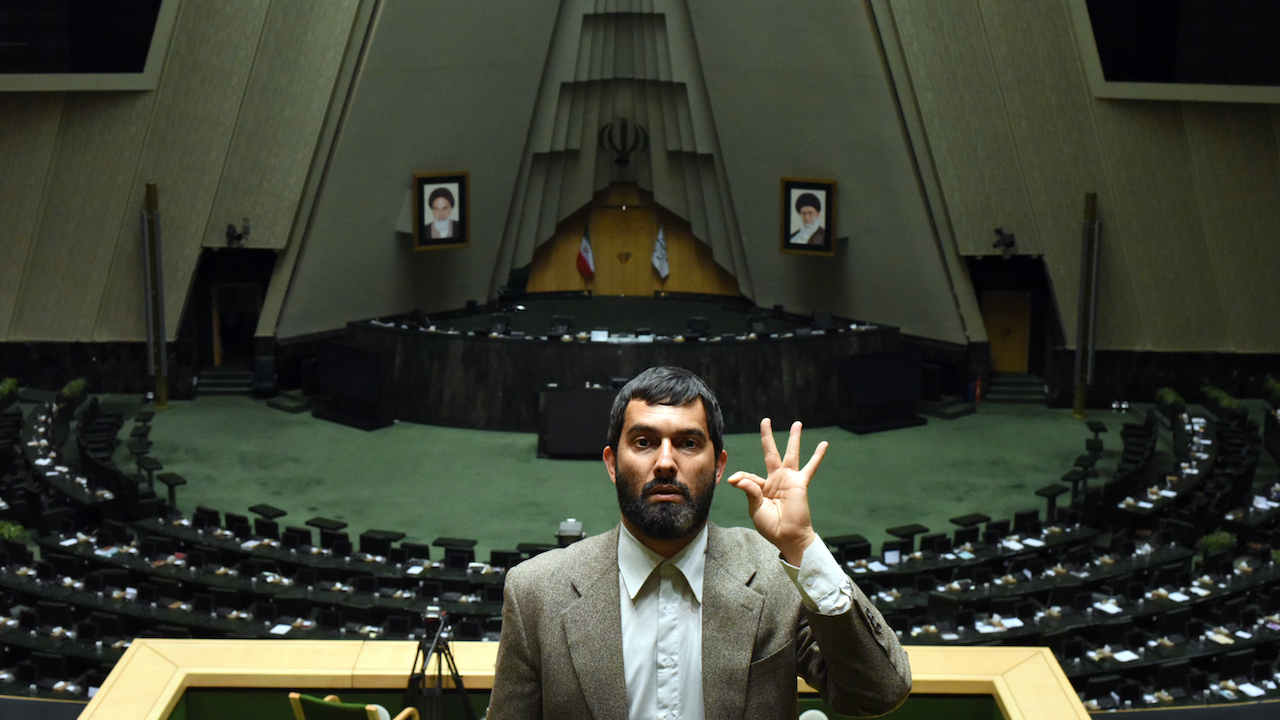 Sly
Wednesday, January 30, 2019
Iranian Film Festival encore screening added on Jan 30!
Ghodrat Allah Samadi's ultimate goal is to become a parliament member, but he has a history of taking arbitrary actions. He decides to negotiat with fundamentalist parties and figures, but no one takes him seriously — until he becomes (in)famous, at which point a reformist party tries to include his name in their parliamentary election list. But when he's disqualified by the Guardian Council, he begins to take illegal actions and escapes to Turkey, joining the monarchists. Remembering his past though, he feels ashamed and returns to Iran, trying to resume his life.
Screening as part of the first Iranian Film Festival New York, January 10 – 15, 2019. Tickets for festival screenings are $17 adults/$12 IFC Center members.
Country Iran
Language Persian with English subtitles
Running Time 90 minutes
Director Kamal Tabrizi
Writer Aidin Sayar Sarie
Editor Sohrab Khosravi
Cinematographer Ali Tabrizi
Cast Vishka Asayesh, Hamed Behdad, Mani Haghighi, Mohammad Amir Naji