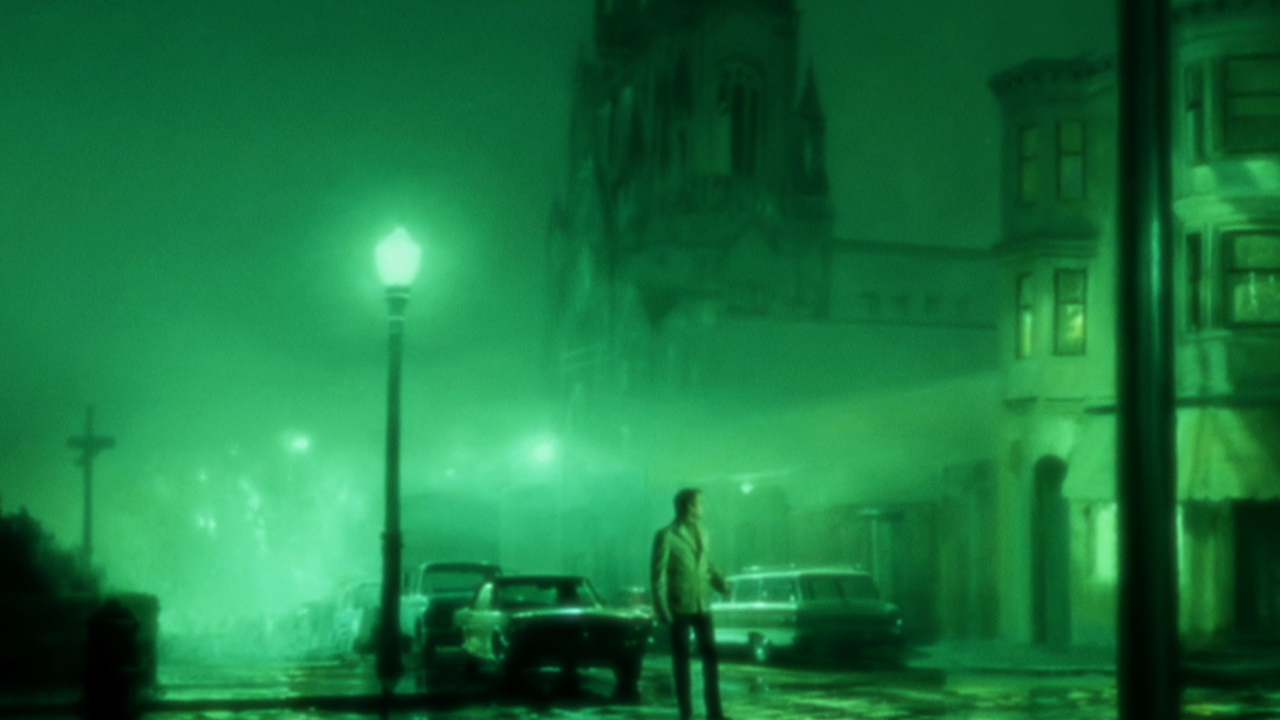 The Green Fog
Friday, January 5 - Thursday, January 18, 2018
Guy Maddin and cadre of collaborators Galen and Evan Johnson made this ode to VERTIGO and the city of San Francisco for the closing night world premiere gala of the 2017 San Francisco International Film Festival. The iconoclastic Winnipeg-based filmmakers, working together since 2015's THE FORBIDDEN ROOM, set themselves the challenge and constraint to remake VERTIGO, creating what they call a "parallel-universe version."
Using Bay Area-based footage from hundreds of sources—studio classics, '50s noir, documentary and experimental films, and '70s prime-time TV—and employing Maddin's mastery of assemblage technique, seen in work like MY WINNIPEG and BRAND UPON THE BRAIN, the result exerts the inexorable pull of Hitchcock's twisted tale of erotic obsession while paying tribute to the City by the Bay and the ways it looks and feels through the medium of cinema.  
Composed by Jacob Garchik and performed by Kronos Quartet, the film's score nods to Bernard Hermann's classic VERTIGO music as it collides and converses with Maddin and Johnsons' irreverent and loving footage to create a distinctive musical extravaganza.
The premiere theatrical engagement of THE GREEN FOG at IFC Center is co-presented by SFFILM. THE GREEN FOG was co-commissioned by SFFILM and Stanford Live and created in collaboration with Kronos Quartet and Composer Jacob Garchik.
THE GREEN FOG screens with the short LINES OF THE HAND (2015, dir. by Guy Maddin, Evan Johnson and Galen Johnson), an adaptation of an unrealized script by Jean Vigo, starring his late daughter, the critic, programmer, and actress Luce Vigo.
Country USA
Year 2017
Running Time 63 minutes
Director Guy Maddin, Evan Johnson, Galen Johnson