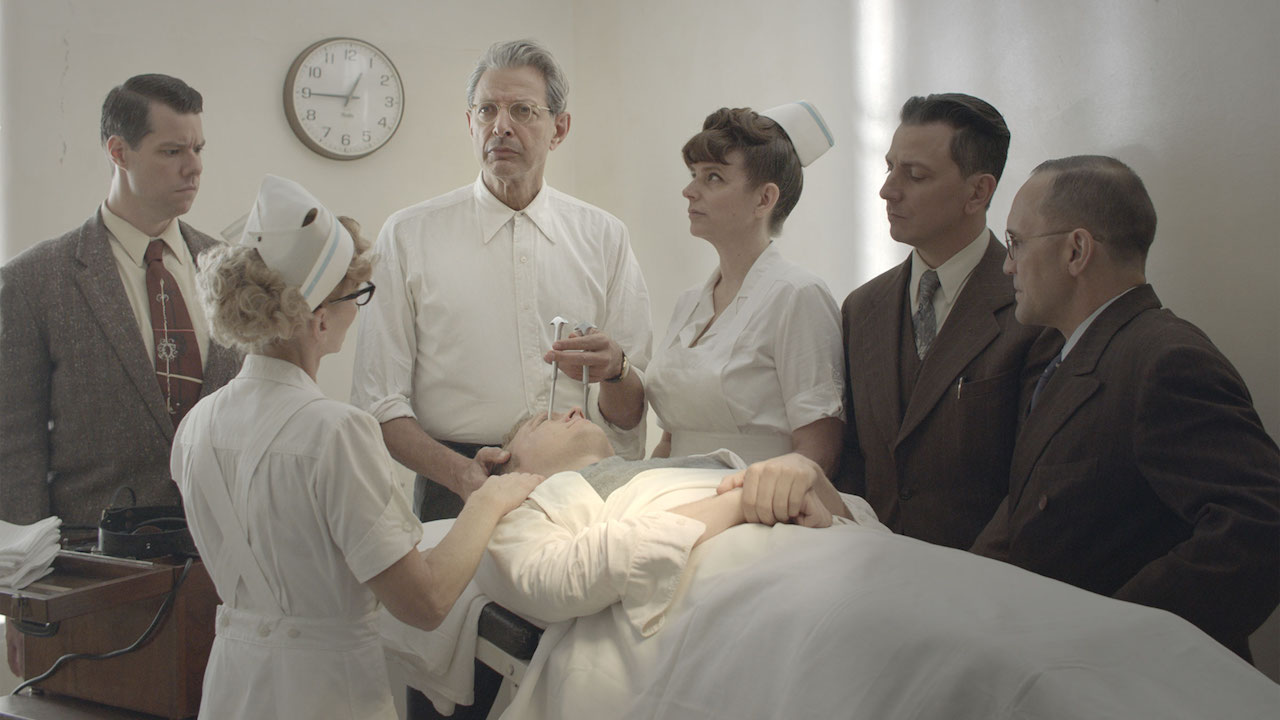 The Mountain
Friday, July 26 - Tuesday, August 13, 2019
The Thu Jul 25 Q&A at 7:25pm will be moderated by journalist Joe McGovern.
The Fri Jul 26 Q&A at 7:25pm will be moderated by filmmaker Ari Aster (Midsommar).
Set against the 1950's "golden age" of American male supremacy, an introverted young photographer (Tye Sheridan) joins a renowned lobotomist (Jeff Goldblum) on a tour to promote the doctor's recently-debunked procedure. As he increasingly identifies with the asylum's patients, he becomes enamored with a rebellious young woman (Hannah Gross) and lost in the burgeoning New Age movement of the west. Also starring Denis Lavant and Udo Kier.
Country USA
Running Time 106 minutes
Distributor Kino Lorber
Director Rick Alverson
Writer Rick Alverson, Dustin Guy Defa, Colm O'Leary
Editor Rick Alverson, Michael Taylor
Cinematographer Lorenzo Hagerman
Cast Tye Sheridan, Jeff Goldblum, Denis Lavant, Udo Kier, Hannah Gross
Accessibility Assistive Listening, T-Coil