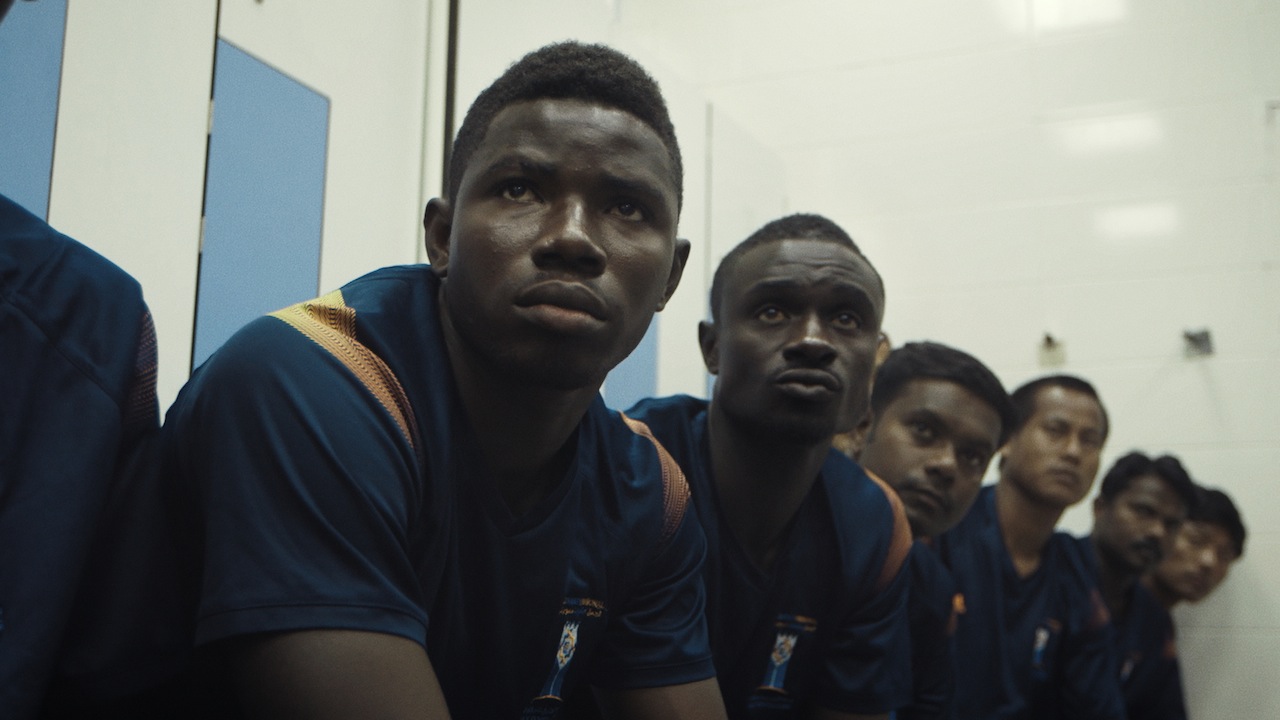 The Workers Cup
Thursday, June 15 - Friday, June 16, 2017
New York Premiere!
In 2022, Qatar will host the world's biggest sporting event, the FIFA World Cup. This documentary gives voice to one group from the 1.6 million migrant workers laboring to build sport's grandest stage as they compete in a football tournament of their own: The Workers Cup. With unprecedented access to the most controversial construction site, this film follows the men in their enthusiastic preparation for the games, while exposing their long work hours for scant salaries, limited freedom of movement, and harsh living conditions in isolated labor camps. The Workers Cup explores universal themes of ambition, aspiration, and masculinity, as we see our protagonists wrangle hope, meaning, and opportunity out of extremely difficult circumstances.
"Insightful and moving, this film shows the inherent unfairness of young men from the world's poorest countries essentially giving up their lives and leaving their families to build vanity projects in the world's richest countries." —Nicholas McGeehan, researcher, Middle East and North Africa Division, Human Rights Watch
Screening as part of Human Rights Watch Film Festival.
Language In English, Hindi, Gha, Tui, Nepali, Malayalam, and Arabic with English subtitles
Running Time 89 minutes
Director Adam Sobel