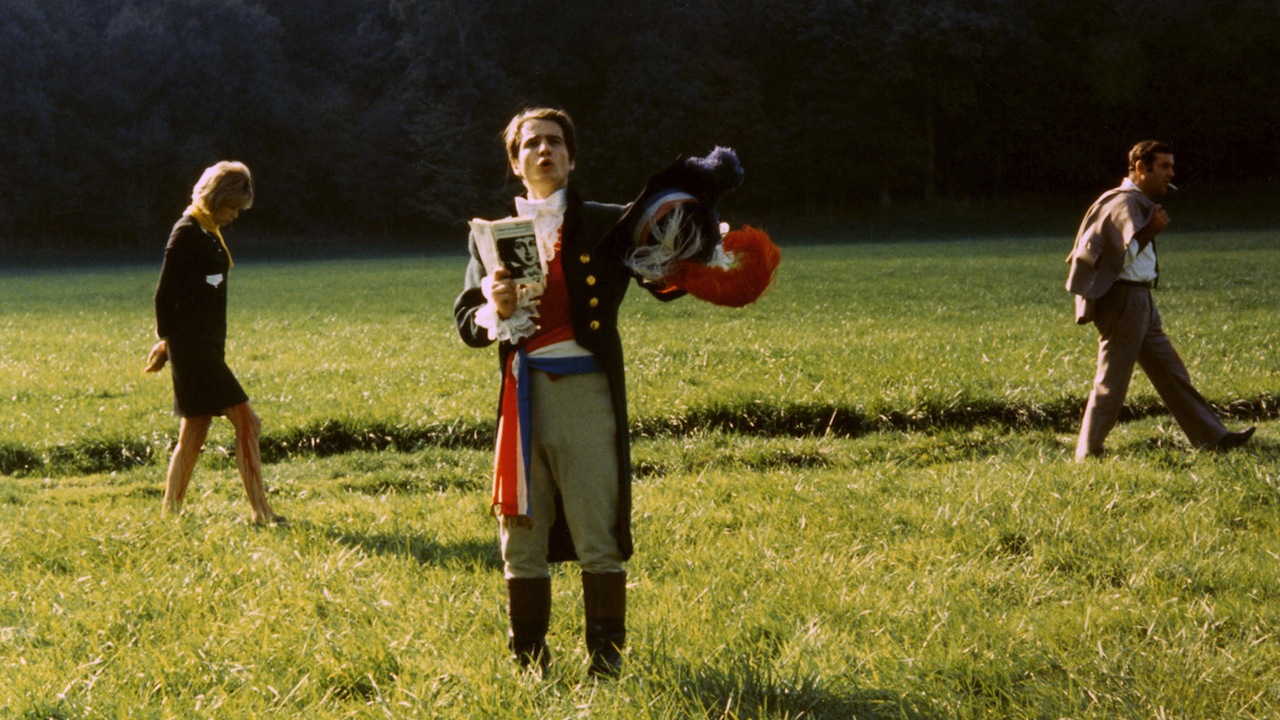 Weekend
Friday, June 9 - Saturday, June 10, 2017
35mm print!
"Jean-Luc Godard's WEEKEND, which was shown last night at the New York Film Festival, is a fantastic film, in which all of life becomes a weekend, and the weekend is a cataclysmic, seismic traffic jam—with cars running pedestrians and cyclists off the road, only to collide and leave blood and corpses everywhere.
"In one tremendously long take, the camera passes along a highway where traffic is stopped by a long line of dead, smashed, burned, and stalling vehicles—oil trucks, Renaults, sports cars, Mercedeses, a zoo truck with two llamas in it, recumbent tigers, people playing ball through the tops of their stalled Deux Chevaux, people playing cards, playing chess, honking horns, making gestures, quarreling, crying, and ignoring the fact that there is mayhem everywhere. The conception of the movie is very grand. It is as though the violent quality of life had driven Godard into and through insanity, and he had caught it and turned it into one of the most important and difficult films he has ever made.
"…The movie is interspersed with little essays, idylls, jokes, a Mozart sonata, a frantic love song sung by Jean-Pierre Léaud in a telephone booth, noise, rituals, battles with paint sprayers and tennis balls. It ends in slaughter and cannibalism. There are a lot of infantile pretentious touches, punning flashcards (Anal…lyse, Faux…tographie) and the subtitles seem to have caught a bit of this. "La Paresse" (laziness) is regularly translated as press.
"…But the film must be seen, for its power, ambition, humor, and scenes of really astonishing beauty. There are absurdist characters from Lewis Carroll, from Fellini, from La Chinoise, from Bu–uel. At many moments the movie, which is in color, captures the precise sense one has about the world, when one is in a city or in a rush, when one reads the headlines or obituary columns, when one drives, when one sets out, for that matter, on a weekend. It is as though the apocalypse had somehow registered on a sensibility calibrated very fine. It is an appalling comedy. There is nothing like it at all. It is hard to take." – Renata Adler, New York Times
Screening as part of Waverly Midnights: Road Rage
Year 1967
Director Jean-Luc Godard