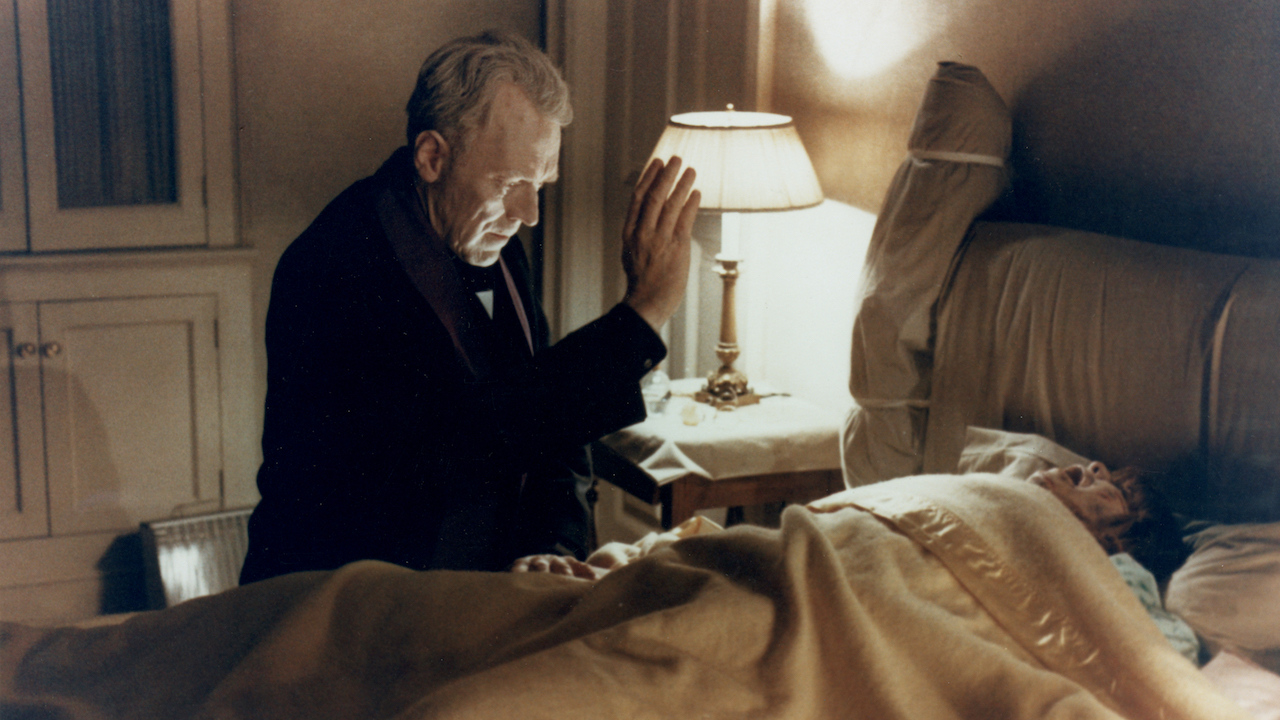 The Exorcist
Friday, May 10 - Saturday, May 11, 2019
*Please note the late-night screenings on Fri May 10 – Sat May 11 begin at 12:10am, not 11:59pm!*
"It has scenes that are terrifying beyond words. It does not matter if you have read William Peter Blatty's original novel and know what to expect. One still recoils from those scenes in total shock and revulsion. It is one thing to read about a case of demonic possession. It is quite another thing to see it; to see the furniture fly across a frigid room, to see the ugly sores erupt on the victim's face, to see the eyes turn fiendish with hate, and to see a snarling beast assert itself in the body of a child.
"…The story – for those who have not read Blatty's book – concerns a movie star (Blatty admits the character was inspired by actress Shirley MacLaine) who is doing a film in Washington, D.C. and is living, temporarily, in a charming house in Georgetown. Her daughter, a glowing, affectionate child, lives with her and they have a very warm intimate relationship.
"One night the daughter urinates on the carpet, in front of guests. She complains of not being able to sleep because of a shaking bed. The doctors try agonizing brain tests, then psychological tests. They find no explanation. The mother, sitting at a conference table full of doctors, finally screams in frustration, "88 doctors and all you can tell me is you're sorry." "Have you ever heard of exorcism," one doctor suggests politely.
"…As for Linda Blair as the afflicted child – how does one judge such a performance? She is so lovely one hopes only that she survived unscathed." – NY Daily News (1973)
Part of our Spring 2019 season of "Waverly Midnights: Parental Guidance."
Country USA
Year 1973
Running Time 122 minutes
Director William Friedkin
Writer William Peter Blatty (novel & screenplay)
Editor Norman Gay, Evan A. Lottman
Cinematographer Owen Roizman
Cast Ellen Burstyn, Max von Sydow, Lee J. Cobb, Kitty Winn, Linda Blair, Jason Miller