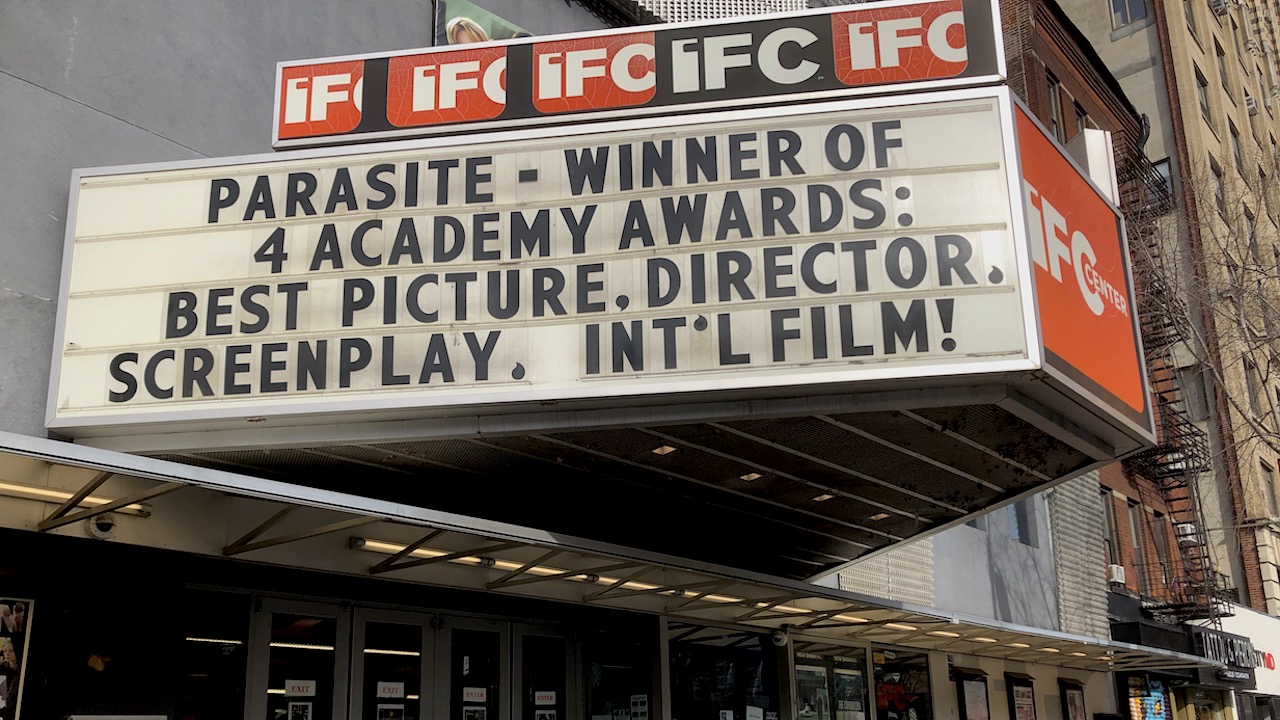 BONG Day at IFC Center
Saturday, February 15, 2020
Event Films
Saturday February 15 is BONG day at IFC Center!
Come join us at a special screening at 6:45pm to celebrate the phenomenal success – including a historic 4 Oscar wins — of Director Bong Joon Ho, and of our most popular film ever, PARASITE!
Hosting the special screening will be Karen Han, Queen of #BONGHIVE, who will introduce the 6:45pm PARASITE on Sat Feb 15.
Your standard ticket (quantities limited) will get you free popcorn, a special PARASITE-themed sweet treat, a chance for some exclusive swag, and an opportunity to meet the huge community of PARASITE fans who have risen up in the months since the film's world premiere in Cannes.
Launched with seven Q&A shows with Director Bong and cast, PARASITE opened at IFC Center on October 11 and immediately starting setting attendance records.
The film was our biggest opening ever, and has gone on to become our biggest film ever, grossing more than $850,000.
We're proud that more people have seen PARASITE at IFC Center than at any other theater in North America (at least).
#BONGHIVE unite!