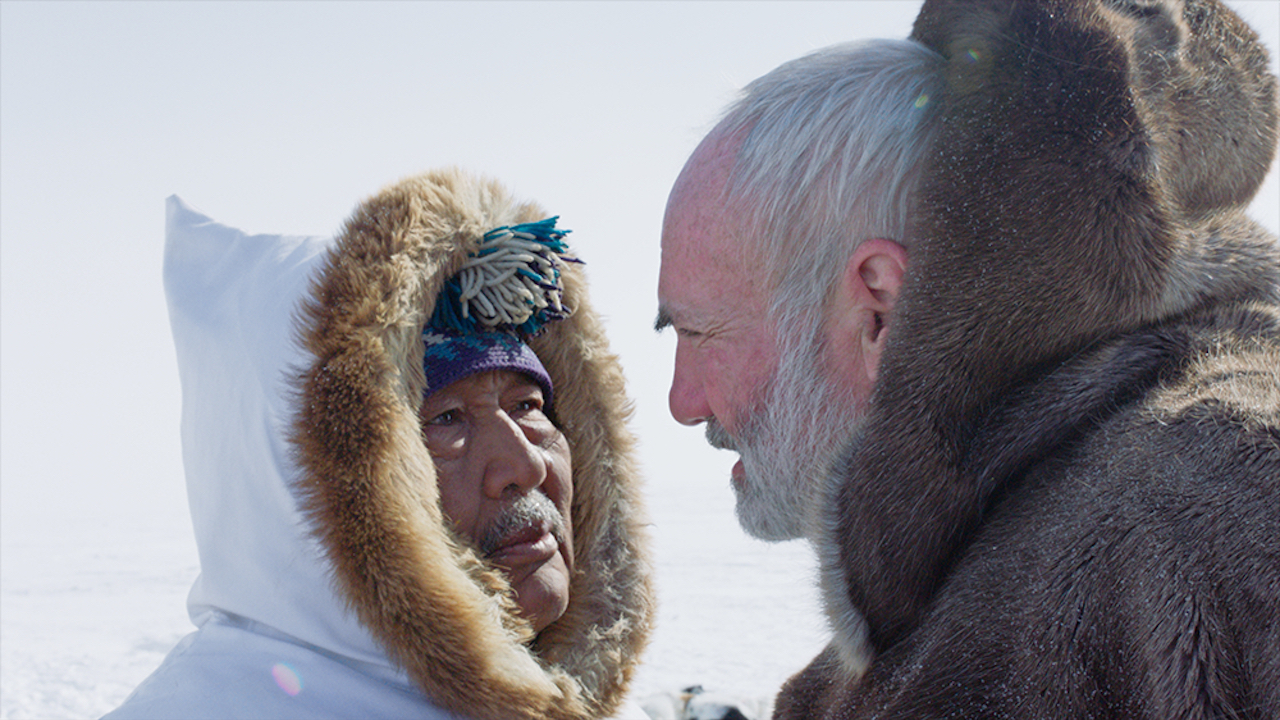 A Day in the Life of Noah Piugattuk
Sunday, February 16, 2020
Kapuivik, north Baffin Island, 1961. Noah Piugattuk's nomadic Inuit band live and hunt by dogteam, just as his ancestors did when he was born in 1900. When the white man known as Boss arrives in camp, what appears as a chance meeting soon opens up the prospect of momentous change.
In today's contentious global media environment, when millions of people have been driven from their homes worldwide, Isuma media art in the UN Year of Indigenous Languages looks at the forced relocation of families from an Inuit point of view. Our name Isuma means 'to think,' a state of thoughtfulness, intelligence or an idea. As this film from Zacharias Kunuk (Atanarjuat: The Fast Runner) illuminates Canada's relocation of Inuit in the 1950s and 60s, we seek to reclaim our history and imagine a different future.
Screening as part of the series Canada Now: Best New Films 2020.
Country Canada
Language In English and Inuktitut with English subtitles.
Running Time 113 minutes
Director Zacharias Kunuk
Writer Zacharias Kunuk, Norman Cohn
Editor Norman Cohn
Cinematographer Norman Cohn
Cast Apayata Kotierk, Kim Bodnia, Benjamin Kunuk, Mark Taqqaugaq, Neeve Uttak, Tessa Kunuk
Accessibility Assistive Listening, T-Coil