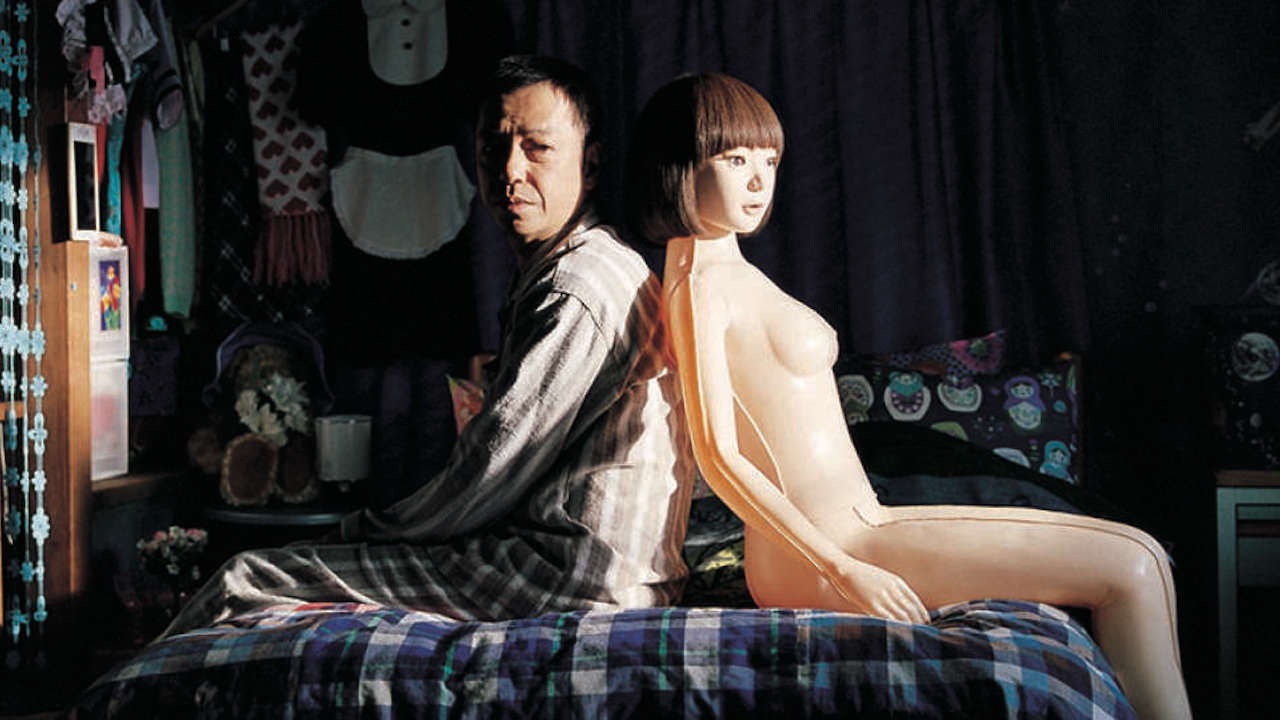 Air Doll
Sunday, March 15 - Wednesday, March 18, 2020
A life-size Air Doll lives in a shabby apartment in Tokyo. She cannot speak, nor can she move. But she is the only companion her middle-aged master has. He talks to her, puts her in a bath, and makes love with her every day after he returns from work.
This routine life is disrupted when fantasy turns into reality. The Air Doll suddenly comes to life, filled with a soul. Like a newborn baby, she doesn't understand what is going on around her, but she sees a world waiting to be explored outside the apartment. Eventually venturing to the outside world, the Air Doll is fascinated by everything she sees, and though she meets many people in all walks of life, they can't seem to provide her an answer to what "being alive" means.

When the Air Doll wanders into a video store, her world is forever changed. She meets Junichi, the clerk, and immediately falls in love with him. Air Doll begins working in the store and everyday, she and Junichi become closer: they go to the movies and explore the city together…like a couple. Everything is going perfectly for the Air Doll, until one day when her hand is accidentally cut and she begins to deflate in front of Junichi…

A romantic fantasy that explores the complexities of love and loss, joy and pain, fantasy and reality, internationally acclaimed director Kore-eda Hirokazu returns with this bittersweet love story that examines the intricacies and frailties of human existence.
Official selection: Cannes Film Festival, Toronto Int'l Film Festival, Int'l Film Festival Rotterdam, Palm Springs Int'l Film Festival
Screening as part of our retrospective Family Portraits: The Films of Hirokazu Kore-eda, from Mar 12 – 19, 2020. Discounted ticket packs available in 3-packs ($36 for general, $27 for IFC Center Members) and 5-packs ($60 for general, $45 for IFC Center Members) here.
Country Japan
Year 2009
Running Time 126 minutes
Director Hirokazu Kore-eda
Writer Hirokazu Kore-eda (screenplay), Gouda Yoshiie (manga)
Editor Hirokazu Kore-eda
Cinematographer Mark Lee Ping-bing
Cast Bae Doo-na, Arata, Itsuji Itao, Joe Odagiri, Masaya Takahashi, Susumu Terajima
Accessibility Assistive Listening, T-Coil