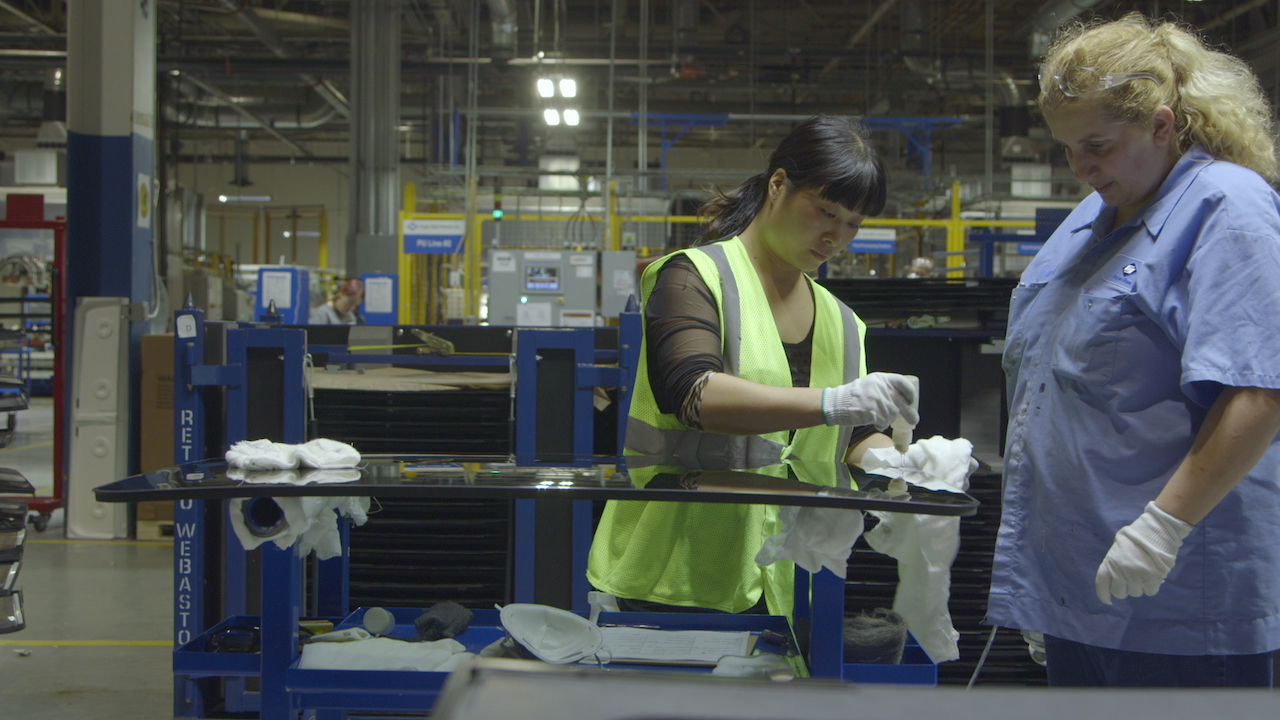 American Factory
Sunday, January 5 - Thursday, January 23, 2020
From Academy Award®-nominated and Emmy Award®-winners Julia Reichert and Steven Bognar (The Last Truck: Closing of a GM Plant, A Lion in the House, Seeing Red) comes AMERICAN FACTORY, a Netflix Original Documentary presented by Higher Ground Productions and Participant Media. The acclaimed film takes a deep dive into a post-industrial Ohio, where a Chinese billionaire opens a new factory in the husk of an abandoned General Motors plant and hires two thousand blue-collar Americans. Early days of hope and optimism give way to setbacks as high-tech China clashes with working-class America.
Winner: U.S. Documentary Award for Directing at the 2019 Sundance Film Festival
Screening in the series Oscars Spotlight: Documentaries 2020.
Country USA
Running Time 110 minutes
Director Julia Reichert, Steven Bognar
Producer Julia Reichert, Steven Bognar, Jeff Reichert, Julie Parker Benello
Editor Lindsay Utz
Cinematographer Steven Bognar, Aubrey Keith, Jeff Reichert, Julia Reichert, Erick Stoll
Accessibility Assistive Listening, T-Coil, Closed Captioning, Descriptive Audio