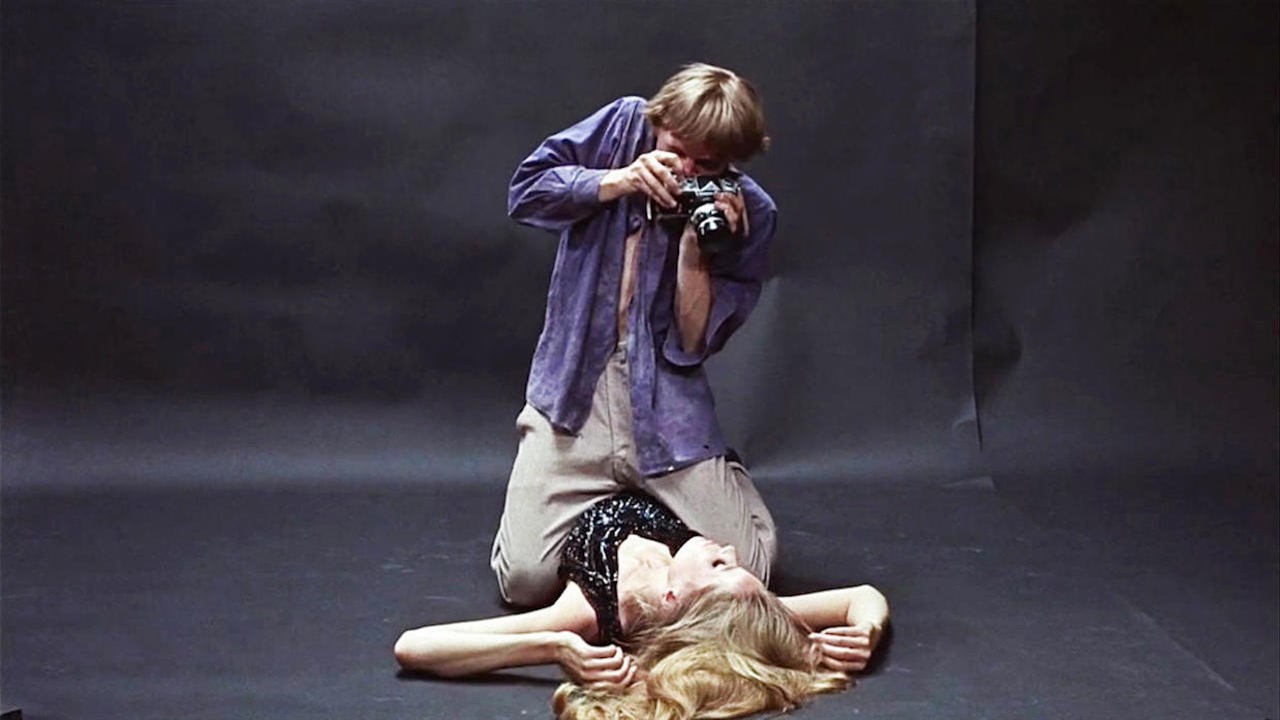 Blow-Up
Monday, January 14, 2019
Based on a Julio Cortazar short story, this elliptical murder mystery was Italian director Michelangelo Antonioni's first English language feature as well as his first commercial hit. It was also an early high watermark in the tradition of philosophically minded, rock-and-sex saturated arthouse movies with endings that viewers could spend all night arguing about. David Hemmings stars as a swingin' London fashion photographer who wonders if he's accidentally captured a murder on film, but finds that he can't get any closer to solving the mystery no matter how many hours he spends in the darkroom. The film's final scene was analyzed as a political statement, a metaphor for the subjectivity of perception, evidence of a psychotic break, and possibly proof that the director didn't have the slightest clue how to end the movie and decided to do something fancy and obscure and hope that nobody called him on it. The Sopranos ending was described as all of those things and more. Series creator David Chase cites it as a key component of his sensibility, and paid tribute to it in his 1960s period piece Not Fade Away, which includes a scene where the two main characters watch Antonioni's film in a theater and discuss its use of music and silence. Introduced by Matt Zoller Seitz.
Part of "The Sopranos Film Festival," presented by Split Screens. To buy a 10-film pass, click here.
Watch all episodes of The Sopranos® Series on HBO Go/HBO NOW.
Country UK/Italy/USA
Year 1966
Running Time 111 minutes
Director Michelangelo Antonioni
Writer Julio Cortazar (based on the short story by), Michelangelo Antonioni (screenplay), Tonino Guerra (screenplay), Edward Bond (English dialogue)
Editor Frank Clarke
Cinematographer Carlo Di Palma
Cast Vanessa Redgrave, Sarah Miles, David Hemmings, John Castle, Jane Birkin, Peter Bowles, Gillian Hills, Veruschka von Lehndorff