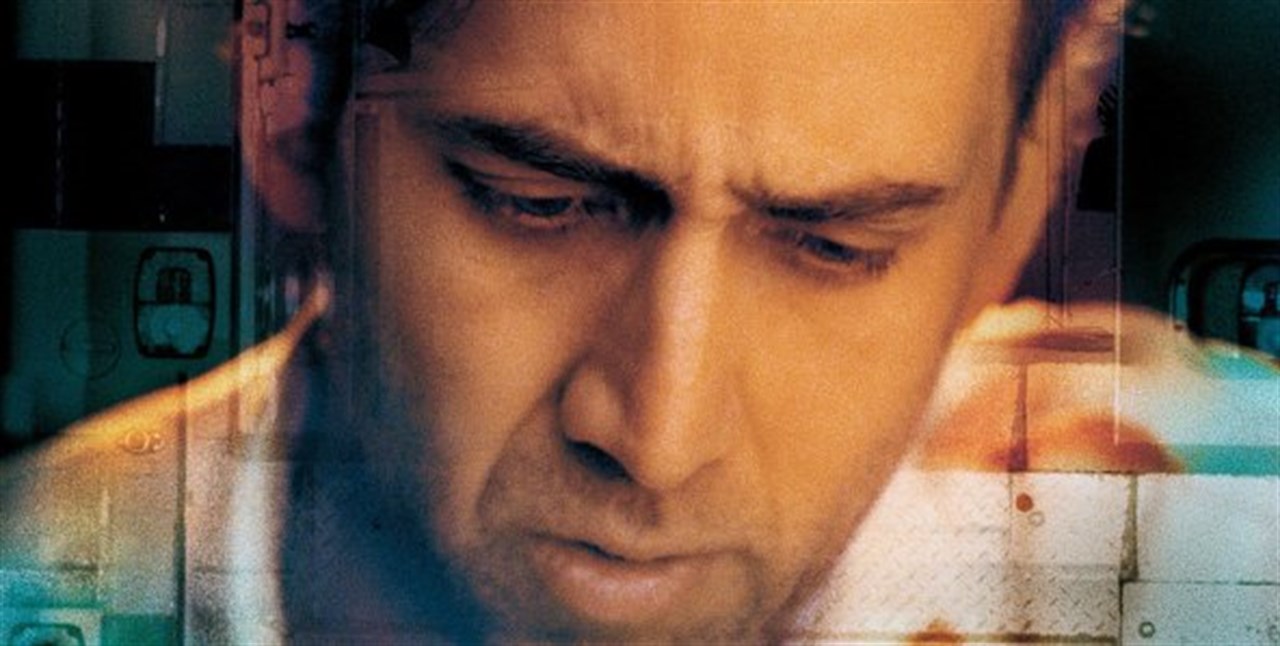 Bringing Out the Dead
Friday, September 6 - Saturday, September 7, 2019
*Please note the late-night screenings on Fri Sep 6 & Sat Sep 7 begin at 12:10am, not 11:59pm!*
35mm Print!

Staff Pick! Chosen by Luke.

"BRINGING OUT THE DEAD, based on a scorchingly vivid 1998 novel by Joe Connelly, describes the life of a night-shift paramedic encountering one bizarre crisis after another and very nearly stretched to the breaking point. 'I'd always had nightmares, but now the ghosts didn't wait for me to sleep,' says Frank Pierce (played soulfully by Nicolas Cage), although Travis Bickle of Taxi Driver might have said the same. In fact, Frank's ambulance carries Taxi Driver as dangerously heavy baggage when it makes its nightly rounds. Twenty-five years later New York's neon lights whiz past Mr. Scorsese's camera much faster, but the sights on the tour have barely changed.

"But the essence has changed: the loner who sought violent release in Taxi Driver has become a lonely guy seeking a state of grace. Faithfully and succinctly adapted from Mr. Connelly's book by Paul Schrader (who also revisits his Taxi Driver triumph here), the film tells of a man driven wild by real horrors, not paranoid imaginings. Early in the film Frank and one of his several sharply etched partners (John Goodman) answer a call from the Burke family and find the senior Mr. Burke apparently a corpse. In an eloquently suspenseful sequence that illustrates Mr. Scorsese's utter command of his medium, Frank succeeds in restoring his life.
"Like too many of his struggles with death, this proves to be a Pyrrhic victory. 'After a while I grew to understand that my life was less about saving lives than about bearing witness,' Frank later says. 'I was a grief mop. It was enough that I simply showed up.' So Burke winds up in limbo at the hellish, overcrowded hospital that the film evokes ruefully well. And his daughter Mary, played by Patricia Arquette, becomes an important presence in Frank's life. The film is structured to follow his nightly routine over the course of several days, so that it repeatedly returns to the emergency ward with new patients. Mary's vigil for her father keeps her there, too.

'BRINGING OUT THE DEAD becomes an intense, volatile film full of sorrow and wild, mordant humor. It also becomes an uncertain mix of moods, appropriately manic to suit Frank's stress. There are times when he doesn't know whether to laugh or cry, and audiences won't, either. One dizzying subplot (featuring Cliff Curtis) leads Frank to the terrace of a high-rise building where welder's sparks shoot off against the city skyline, and a man is impaled on a wrought iron fence. 'Isn't that beautiful?' the man asks as Frank tries to save him. The movie's furious contradictions and its gallows glory are perfectly captured in that moment." – The New York Times

Screening as part of our Summer 2019 series, "Waverly Midnights: Staff Picks."
Country USA
Rating R
Year 1999
Running Time 121 minutes
Director Martin Scorsese
Accessibility Assistive Listening, T-Coil