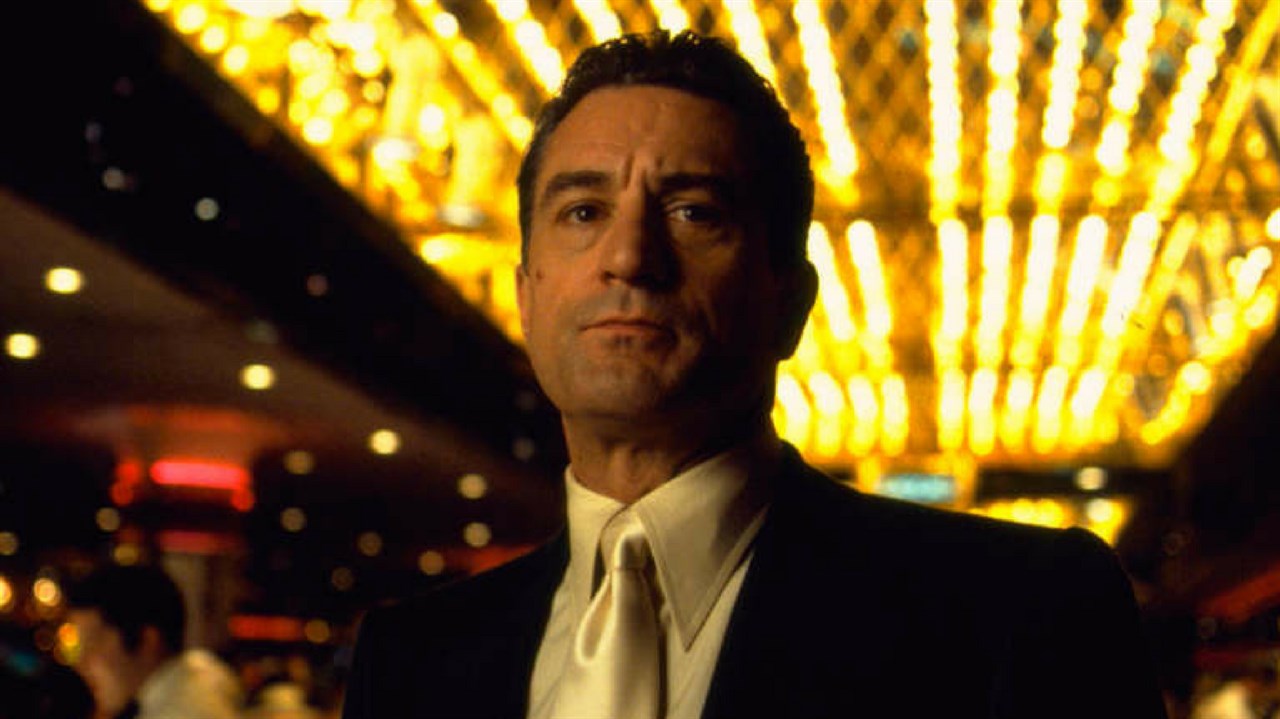 Casino
Thursday, September 26, 2019
35mm Print!
In person: Nicholas Pileggi, co-screenwriter of CASINO and its source, the nonfiction book Casino: Love and Honor in Las Vegas.
Arriving five years after the classic Goodfellas, and initially overshadowed by its acclaim, Martin Scorsese's CASINO casts key members of his stock company in a story that struck many observers as a too-soon retread. But it has proved to be one of the director's most durable works, mixing relationship psychodrama, business satire, and bloody gangsterism into a concoction that could be described as an expressionistic faux-documentary. Cowritten by Scorsese and his Goodfellas collaborator Nicholas Pileggi's, based on Pileggi's reporting, and boasting multiple narrators, this is a three-hour epic chronicling Chicago and Kansas City mobsters' attempts to infiltrate Las Vegas in the 1970s and '80s, wash their dirty money, and skim the take from the casinos and resorts, But there's only so much normal that Scorsese gangsters can take before learning that time-honored Scorsese lesson: pride goes before a fall. Or a bullet in the brain. Or a pen in the neck. Or a bat to the head.
Robert DeNiro stars as Ace Rothstein, a gambling handicapper and egotistical dandy dispatched to oversee the Tangiers Casino. Sharon Stone is Ginger McKenna, Ace's glamorous, self-absorbed girlfriend (and later, wife) who loves the lifestyle that Ace provides her but can't muster much passion for the man himself. Joe Pesci plays the Joe Pesci part: Nicky Santoro, Ace's sarcastic, hot-tempered, savagely cruel enforcer, and future rival. Several love stories are sunk deep in this spectacle of greed, envy, and bloodshed, but the most tragic is the years-long affair between Ace and his dream job in a sucker's paradise. None of Scorsese and Pileggi's arrogant, ambitious characters are capable of learning the lesson they habitually teach to others: the house always wins.
Screening as part of our series
Movies with MZS
, an ongoing program of audience discussions hosted by critic Matt Zoller Seitz.
Country USA
Year 1995
Running Time 178 minutes
Director Martin Scorsese
Writer Nicholas Pileggi (book & screenplay), Martin Scorsese (screenplay)
Editor Thelma Schoonmaker
Cinematographer Robert Richardson
Cast Robert De Niro, Sharon Stone, Joe Pesci, James Woods, Don Rickles
Accessibility Assistive Listening, T-Coil