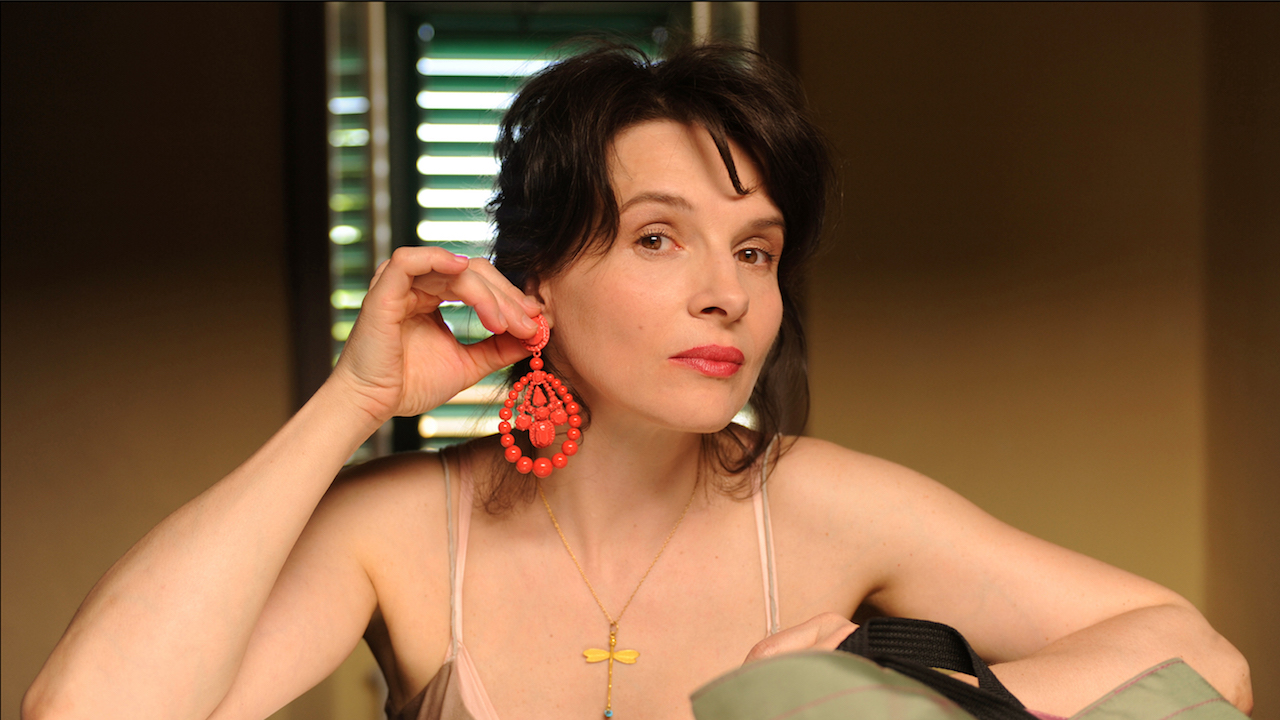 Certified Copy
Monday, July 29 - Saturday, August 10, 2019
35mm Print!
Juliette Binoche won the Best Actress prize in Cannes for her performance in this playful and provocative romantic drama from legendary auteur Abbas Kiarostami, his first feature made outside of Iran. Binoche plays a gallery owner living in a Tuscan village who attends a lecture by a British author (opera star William Shimell) on authenticity and fakery in art. Afterward, she invites him on a tour of the countryside, during which he is mistaken for her husband. They keep up the pretense and continue on their afternoon out, discussing love, life and art, and increasingly behaving like a long-married couple. But are they play-acting on a whim or is there more to their seemingly new relationship than meets the eye?
Screening as part of Abbas Kiarostami: A Retrospective, Fri Jul 26 through Thu Aug 15.
Save big and see more of the Abbas Kiarostami retrospective with a discount Ticket Pack for three, five or ten admissions! See all three World Premiere restorations of "The Koker Trilogy," bring a friend or two or three to a few screenings or treat yourself to more movies at a better ticket price. With a Ticket Pack, you can save up to $6 per ticket – IFC Center members save up to $8 per ticket. Click here to purchase.
Year 2011
Running Time 106 minutes
Distributor IFC in Theatres, LLC
Director Abbas Kiarostami
Writer Abbas Kiarostami
Cast Juliette Binoche, William Shimell
Accessibility Assistive Listening, T-Coil