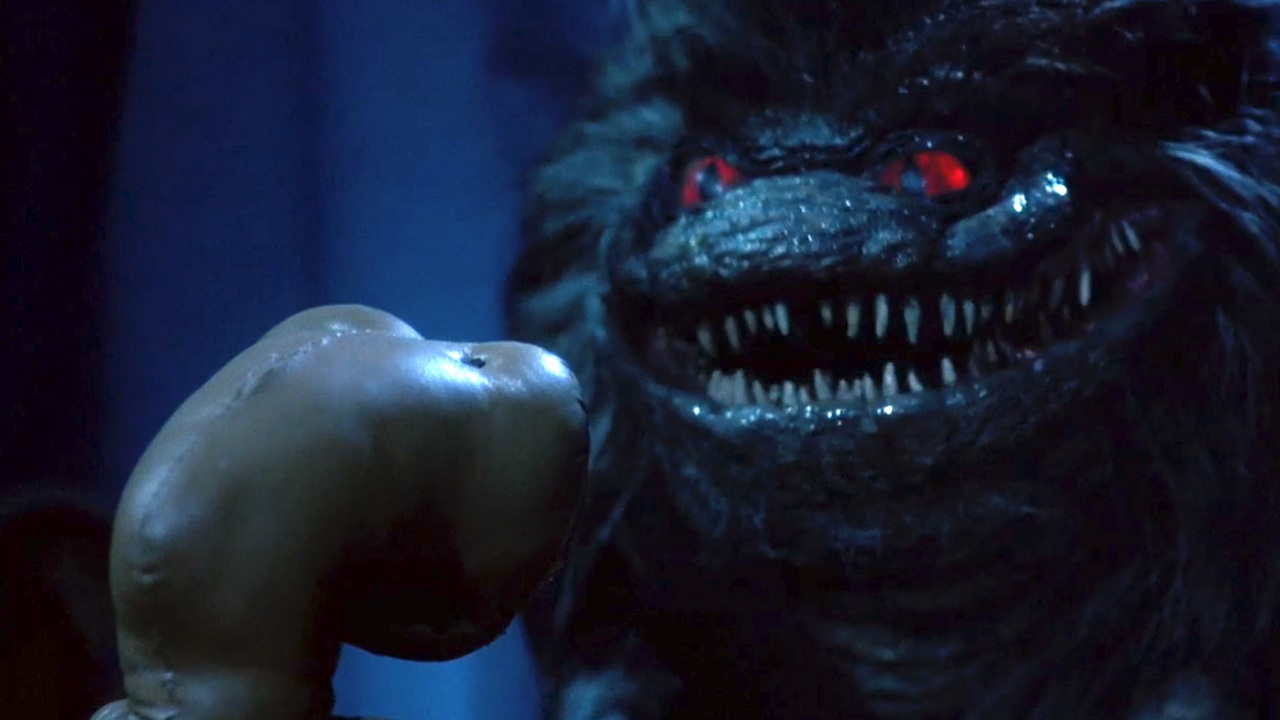 Critters
Friday, October 4 - Saturday, October 5, 2019
35mm Print!
Staff Pick! Chosen by Shane, who says: "Where Gremlins is a horror fairy tale with slapstick, CRITTERS is a much stranger subgenre of a sci-fi Western hybrid."
"In the opening scenes of CRITTERS, a spaceship is approaching a barren asteroid that has been converted into a prison. It is carrying on board several of the dreaded Krites, who are furry little bowling balls with dozens of rows of sharp teeth. The Krites escape, take over the ship and land on Earth. And bounty hunters follow them here, while the nasty little critters are terrorizing the countryside.
"What this gives us is a truly ambitious ripoff of not one but four recent science-fiction movies: Gremlins, E.T. The Extra-Terrestrial (1982), The Terminator and Starman. We get the critters from Gremlins, and from Starman we get the notion that an alien can assume the outward appearance of a human being. (That is a particularly attractive quality for an alien, especially in a low-budget picture, because then you can hire an actor and claim he is inhabited by an alien and you can save a lot of money on special effects.) From E. T., there is Dee Wallace Stone, who played Henry Thomas's mother in that film. Here she is the equally dubious and harried mother of young Scott Grimes, a plucky kid who goes into battle against the invaders.
"All of these plot threads move inexorably toward the final showdown, but what's interesting is the way the movie refuses to be just a thriller. The director, Stephen Herek, likes to break the mood occasionally with a one-liner out of left field, and he gives the critters some of the funniest lines. What makes CRITTERS more than a ripoff are its humor and its sense of style. This is a movie made by people who must have had fun making it." – Roger Ebert (1986)
Screening as a Staff Pick as part of our Summer 2019 series, "Waverly Midnights: Late-Night Favorites."
Country USA
Year 1986
Running Time 86 minutes
Distributor Warner Brothers
Director Stephen Herek
Writer Domonic Muir, Stephen Herek
Editor Larry Bock
Cinematographer Tim Suhrstedt
Cast Dee Wallace, M. Emmet Walsh, Billy Green Bush, Scott Grimes, Nadine Van der Velde
Accessibility Assistive Listening, T-Coil