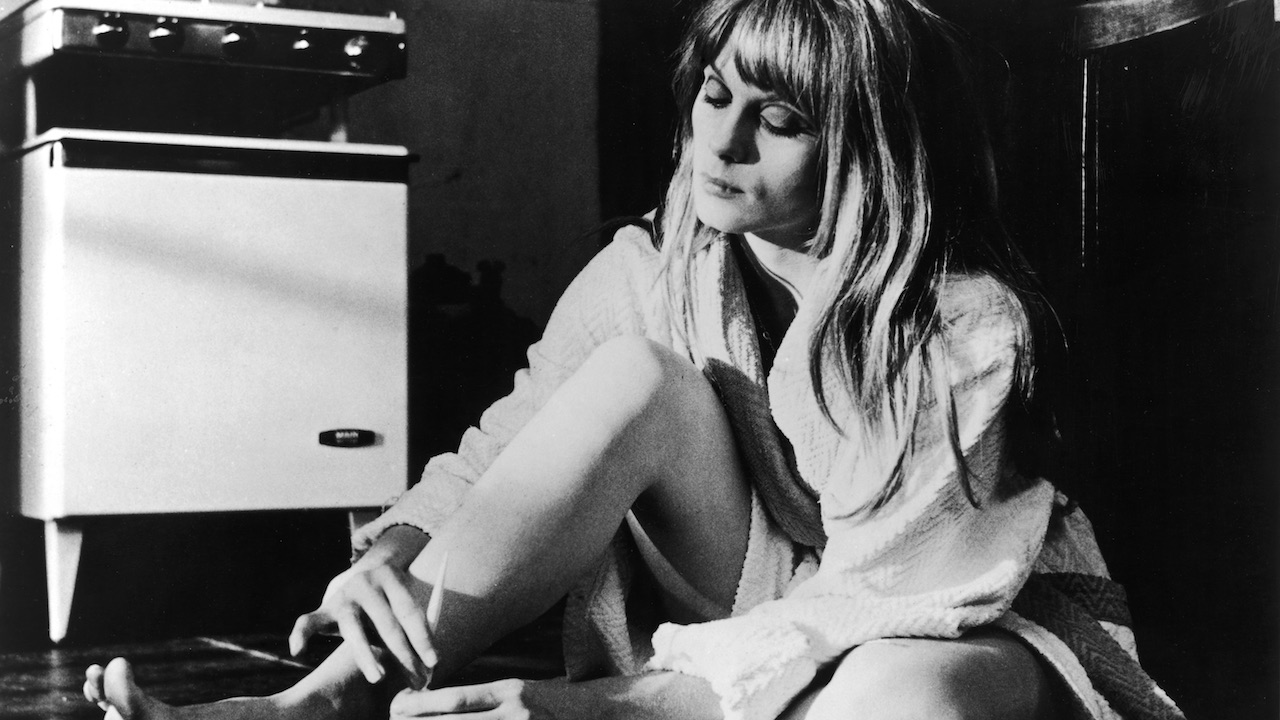 Cul-de-Sac
Sunday, January 13, 2019
35mm Print
Roman Polanski's bleak and brutal comedy starts with an American gangster (Lionel Stander) and his gut-shot partner (Jack McGowan) seeking refuge after a botched robbery with a meek Englishman (Donald Pleasance) and his sexy French wife (Françoise Dorléac), who live in an isolated castle. The movie then becomes a hostage drama, a quasi-sex farce and a study of contrasting social classes and world views, each scene weirder than the next. Beloved by Sopranos creator David Chase for its pitch-black sense of humor, Cul-de-Sac is also a timeless portrait of small-minded people tearing into each other instead of facing themselves—a feast of dysfunction worthy of Livia herself. Introduced by Matt Zoller Seitz.
Part of "The Sopranos Film Festival," presented by Split Screens. To buy a 10-film pass, click here.
Watch all episodes of The Sopranos® Series on HBO Go/HBO NOW.
Country UK
Year 1966
Running Time 113 minutes
Director Roman Polanski
Writer Roman Polanski, Gerard Brach
Editor Alastair McIntyre
Cinematographer Gilbert Taylor
Cast Donald Pleasence, Francoise Dorleac, Lionel Stander, Jack MacGowran, Iain Quarrier