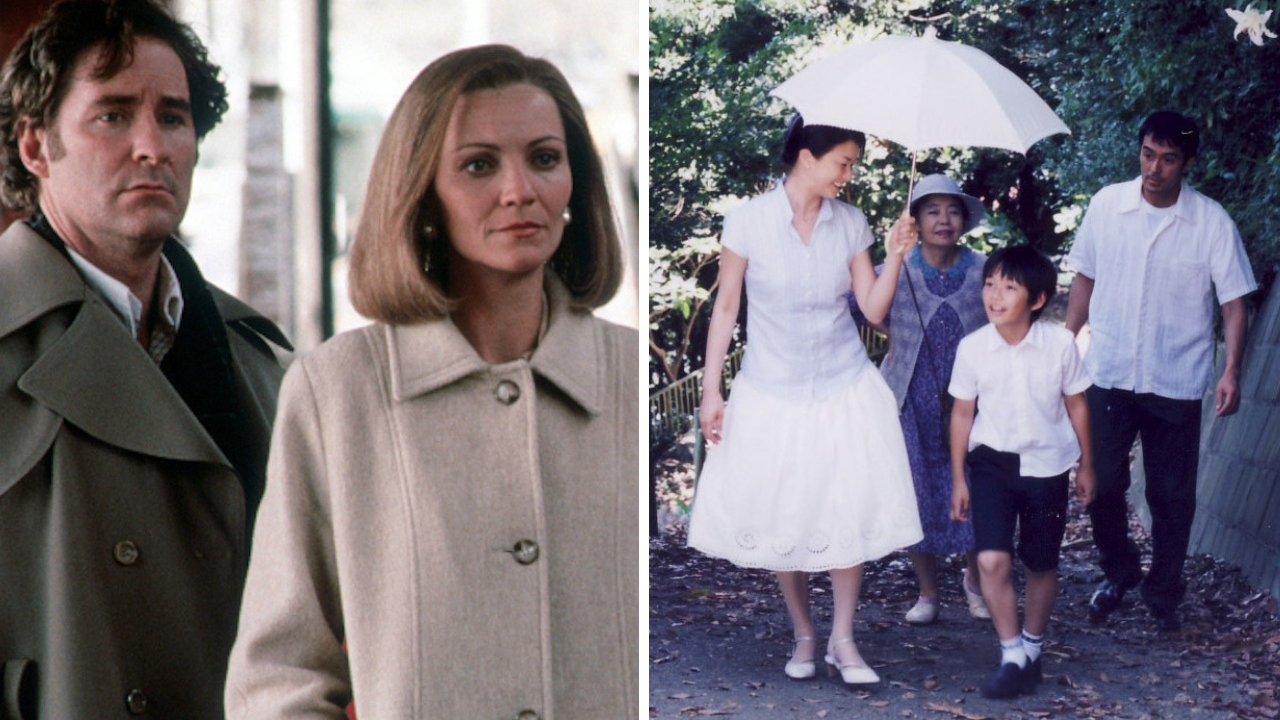 Domestic Disturbances Selected by Paul Dano
Tuesday, September 18, 2018
IFC Center is proud to announce "Domestic Disturbances, Selected by Paul Dano" on Tuesday, September 18, a special evening double feature in advance of the October 19 opening of Dano's directorial debut WILDLIFE, adapted from Richard Ford's novel and starring Carey Mulligan and Jake Gyllenhaal. WILDLIFE follows a 16-year-old who watches his parents' marriage crumble in 1960s Montana, and the filmmaker will present two personal favorites that influenced and inspired his chronicle of a family falling apart: Ang Lee's THE ICE STORM and Hirokazu Kore-eda's STILL WALKING, both on 35mm.
The program opens with a 7:00pm screening of Ang Lee's THE ICE STORM (1997), set in an upscale NYC suburb in the early 70s and based on Rick Moody's acclaimed novel. Following the screening, Lee and screenwriter-producer James Schamus will join Dano onstage for a conversation about the film and adapting literary fiction.
The evening continues with Dano introducing a 9:40pm screening of STILL WALKING (2008), from acclaimed Japanese filmmaker Hirokazu Kore-eda. Kore-eda's most recent film, SHOPLIFTERS, won the Palme d'Or at this year's Cannes Film Festival; STILL WALKING, his semi-autobiographical sixth feature, follows a family as it gathers for the annual memorial commemoration of a son's death 15 years earlier.
"I hold both of these films close to my heart," notes Dano. "And while I have seen them many times at home, I have not had the pleasure of seeing either projected in 35mm on the big screen. I lived in New Canaan, CT at the time THE ICE STORM was filmed there," Dano adds. "It was one of my first glimpses of moviemaking. I remember the period cars lining the street. The signage. Fake snow. Years later, as an adult, I rediscovered what a stunning, funny, and heartbreaking film it is. The first time I saw Hirokazu Kore-eda's STILL WALKING was at home on my couch. When it finished, my partner and I looked at each other, knowing we had just seen one of our favorite films for the first time. The depth of humanity in the characters and in the frames, and the way information is revealed—this is a special and beautiful work. As an aspiring filmmaker, I look at these two films, and their makers, as north stars in the night."
"Domestic Disturbances, Presented by Paul Dano" Tuesday, September 18 at IFC Center
7:00pm: THE ICE STORM (1997, Ang Lee), followed by conversation with Lee and Dano – 35mm print
9:40pm: STILL WALKING (2008, Hirokazu Kore-eda), introduced by Dano – 35mm print