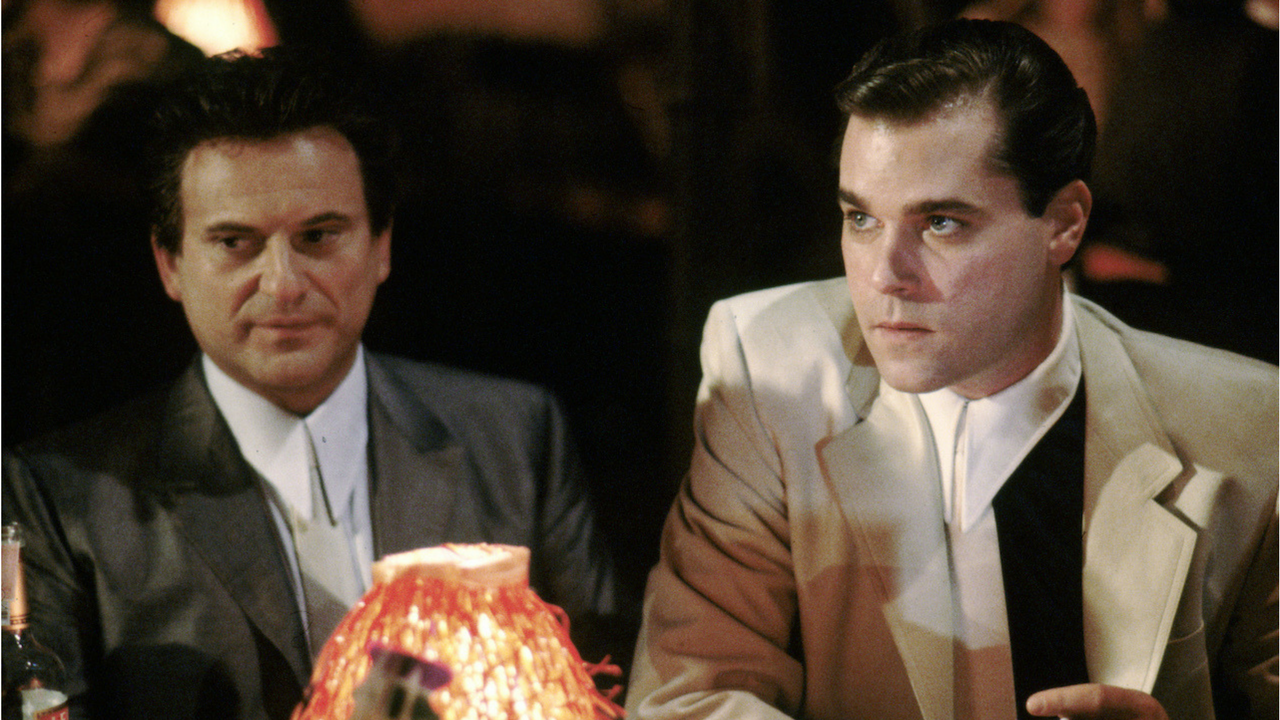 Goodfellas
Saturday, January 12, 2019
In modest suburban houses and apartments throughout greater New York City, gangsters pose as ordinary citizens, shooting, knifing and betraying each other in pursuit of a fast buck. Is it The Sopranos? No, it's Goodfellas, a gangland saga from director Martin Scorsese and journalist-turned-screenwriter Nicholas Pileggi (adapting his book Wiseguy: Life in a Mafia Family) and an acknowledged influence on David Chase's long-running HBO drama. You can see traces of Scorsese and Pileggi's masterpiece in the show's dynamic use of pop music, its blending of ultraviolence, social commentary and ghastly slapstick, and most of all, its casting. Nearly 30 actors appear in both productions, from stars like Lorraine Bracco and Michael Imperioli to such supporting players as Tony Sirico, Vincent Pastore, Frank Vincent, Tony Lip, Suzanne Shepherd, Tony Darrow and Chuck Low. Introduced by Matt Zoller Seitz.
Part of "The Sopranos Film Festival," presented by Split Screens. To buy a 10-film pass, click here.
Watch all episodes of The Sopranos® Series on HBO Go/HBO NOW.
Country USA
Year 1990
Running Time 146 minutes
Director Martin Scorsese
Writer Nicholas Pileggo (book & screenplay), Martin Scorsese (screenplay)
Editor James Y. Kwei, Thelma Schoonmaker
Cinematographer Michael Ballhaus
Cast Robert De Niro, Ray Liotta, Joe Pesci, Lorraine Bracco, Paul Sorvino, Frank Sivero, Tony Darrow, Mike Starr, Frank Vincent