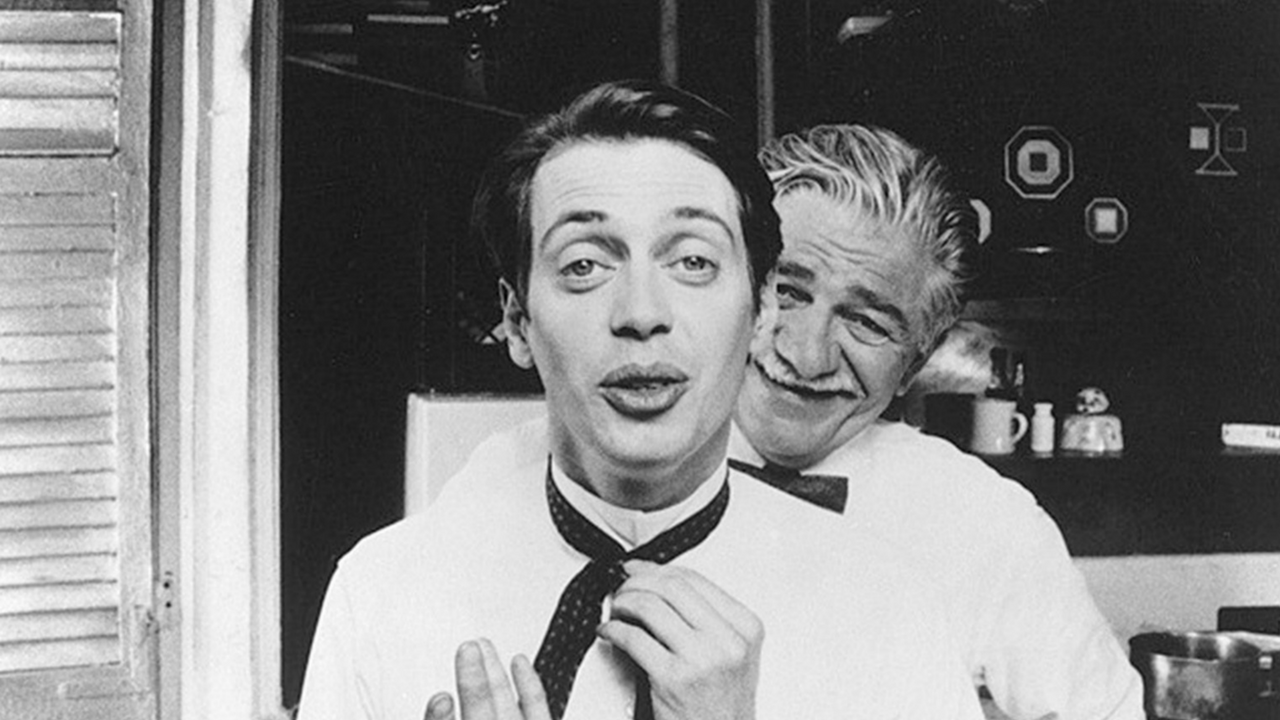 In the Soup
Friday, June 29 - Thursday, July 26, 2018
25th Anniversary! New 4K Restoration!
Broke and desperate filmmaker Adolpho Rollo (Steve Buscemi) is a Manhattan wannabe in love with the mysterious woman next door, Angelica Peña (Jennifer Beals). He puts out an ad offering to sell his 'fabulous' movie script for $500, and gets a response from Joe (Seymour Cassel), who gives him a thousand and says he'll raise the 250,000 to make the picture. The problem is, Joe is a semi-connected wiseguy with a hemophiliac brother Skippy (Will Patton) and a habit of committing oddball crimes. Adolpho has signed on for a wild ride with a guy who shows up in the middle of the night and drags him into risky criminal activity. But Joe's also a sweetheart who terrorizes Adolpho's thug landlords into submission and goes to see Adolpho's mother in the middle of the night to make her feel happy. Best of all, Angelica comes into the picture, thanks mostly to Joe's wild party personality. Adolpho should be happy, but his life has become totally unglued, and his movie dreams seem farther away than ever.
Through the efforts of Factory 25 and Kickstarter backers, IndieCollect created a new 4K restoration in time for the film's 25th Anniversary.
Official selection: Winner Grand Jury Prize – Sundance Film Festival 1992, Tribeca Film Festival 2018
Country USA
Year 1992
Running Time 96 minutes
Director Alexandre Rockwell
Writer Alexandre Rockwell, Sollace Mitchell (as Tim Kissell)
Editor Dana Congdon
Cinematographer Phil Parmet
Cast Steve Buscemi, Jennifer Beals, Sam Rockwell, Seymour Cassel, Stanley Tucci, Jim Jarmusch