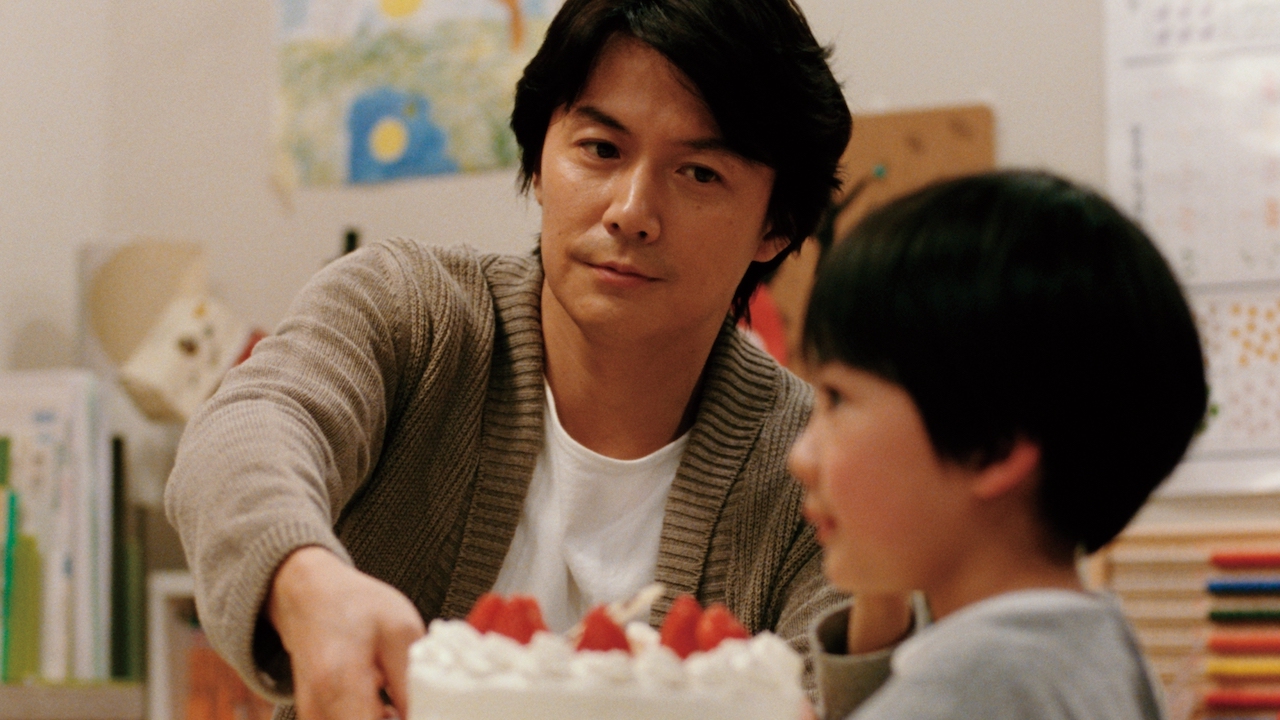 Like Father, Like Son
Friday, March 13 - Thursday, March 19, 2020
Would you choose your natural child, or the one you believed was your own during six years together? Kore-eda Hirokazu, the acclaimed director of Nobody Knows and Still Walking, returns with another incredibly touching family drama, winner of the Jury Prize at the 2013 Cannes Film Festival. Following an unexpected phone call, affluent architect Ryota and his wife, Midori, learn that their six-year-old son, Keita, was switched at the hospital and is not their biological child. Seeing Midori's devotion to Keita even after the news, and observing the rough yet caring family that has raised his natural son for the last six years, Ryota begins to question his own values on fatherhood as he must choose between 'nature' and 'nurture,' a decision that will change their lives forever.

Winner: Jury Prize, Cannes Film Festival (2013)
Screening as part of our retrospective Family Portraits: The Films of Hirokazu Kore-eda, from Mar 12 – 19, 2020. Discounted ticket packs available in 3-packs ($36 for general, $27 for IFC Center Members) and 5-packs ($60 for general, $45 for IFC Center Members) here.
Country Japan
Language In Japanese with English subtitles.
Year 2013
Running Time 121 minutes
Distributor IFC in Theatres, LLC
Director Hirokazu Kore-eda
Writer Hirokazu Kore-eda
Accessibility Assistive Listening, T-Coil