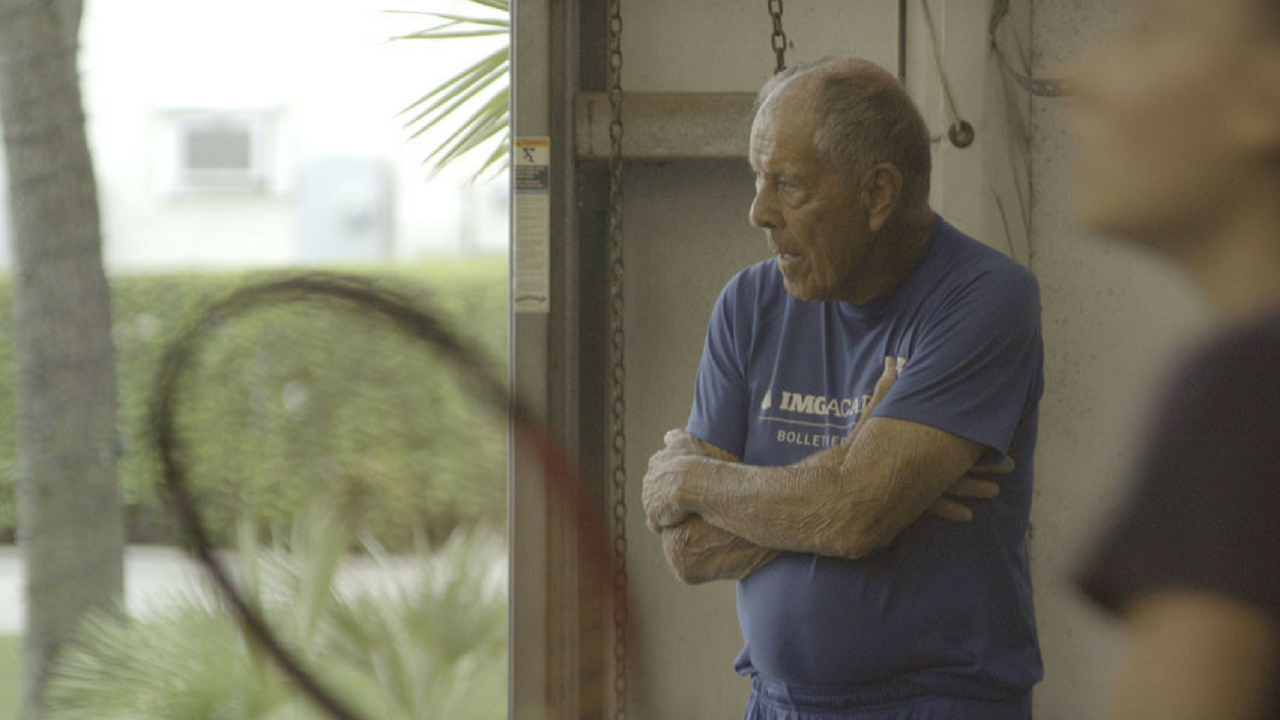 Love Means Zero
Tuesday, June 5, 2018
At eighty-five, famed tennis coach Nick Bollettieri is a living legend. At his academy in Florida, he raised a generation of champions. Courier. Seles. Agassi. No other coach has matched his success, his dominance, or his fame. His greatness, though, came at a terrible price. Broken marriages, financial ruin, and perhaps most devastating, a fractured relationship with his surrogate son and most cherished student, Andre Agassi. When Andre refused to participate in a documentary about his ex-coach, a simple biographical film turned into an investigation of a relationship lost. LOVE MEANS ZERO not only tells the story of this celebrated yet controversial coach, but also explores the cost of his all-consuming drive for greatness.
Official Selection: Toronto Int'l Film Festival 2017, Camden Int'l Film Festival 2017, Hamptons Int'l Film Festival 2017
Screening as part of the Spring 2018 season of Stranger Than Fiction.
Country USA
Running Time 89 minutes
Director Jason Kohn
Editor Michael X. Flores, Jack Price
Cinematographer Eduardo Enrique Mayén
Cast Nick Bollettieri, Carling Bassett, Boris Becker, Jim Courier, Martin Blackman