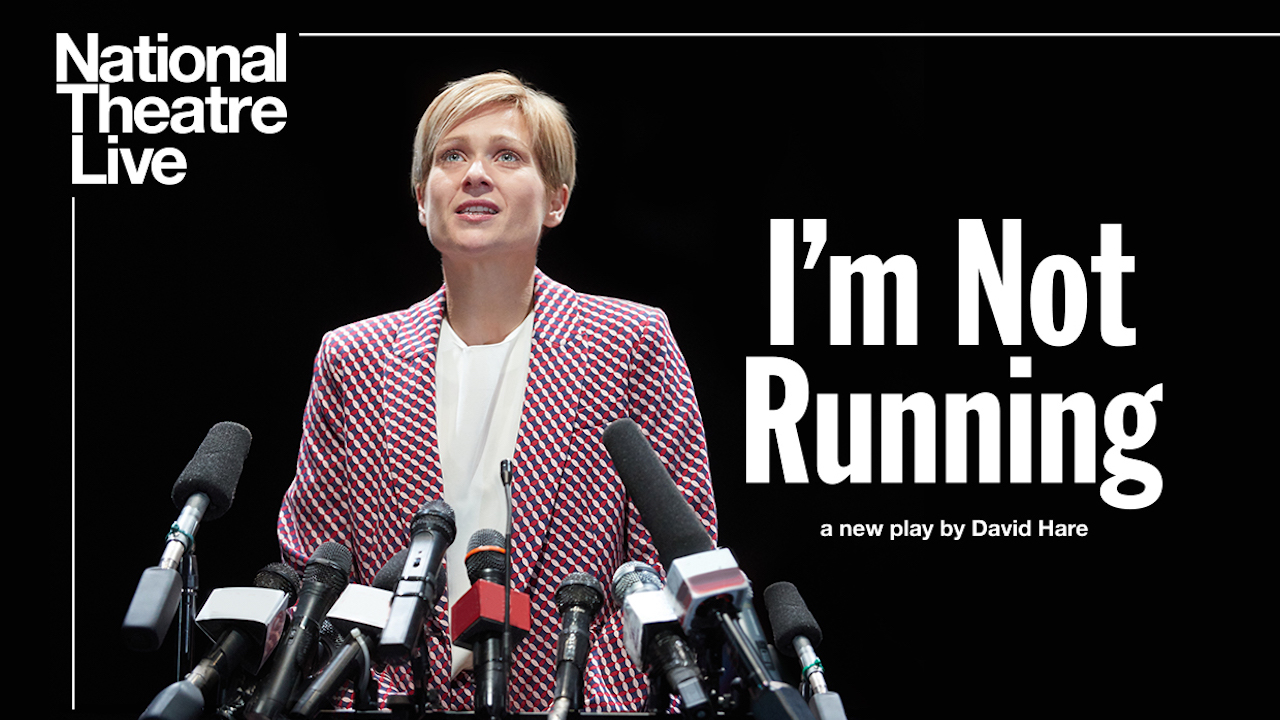 National Theatre Live: I'm Not Running
Saturday, April 27 - Monday, April 29, 2019
I'm Not Running
by David Hare
I'M NOT RUNNING is an explosive new political drama exploring personal choices and their public consequences, written by Academy Award-nominated writer David Hare (The Reader, The Hours, NT Live: Skylight).
The cast includes Siân Brooke (BBC Sherlock, BBC Doctor Foster), Joshua McGuire (NT Live: Rozencrantz and Guildenstern are Dead, About Time) and Alex Hassell (ITV Grantchester, BBC The Miniaturist).
Pauline Gibson is a junior doctor, who becomes the face of a campaign to save her local hospital. She's thrust from angel of the National Health Service (NHS), to becoming an independent Member of Parliament.
In the Houses of Parliament, she crosses paths with her university boyfriend, Jack Gould, a stalwart Labour loyalist, climbing the ranks of the party.
As media and public pressure mounts on Pauline to run for leadership of the Labour party, she faces an agonising decision…
Show image photograph (Siân Brooke) by Mark Douet.
Screening as part of our Spring 2019 season of Stage to Screen.