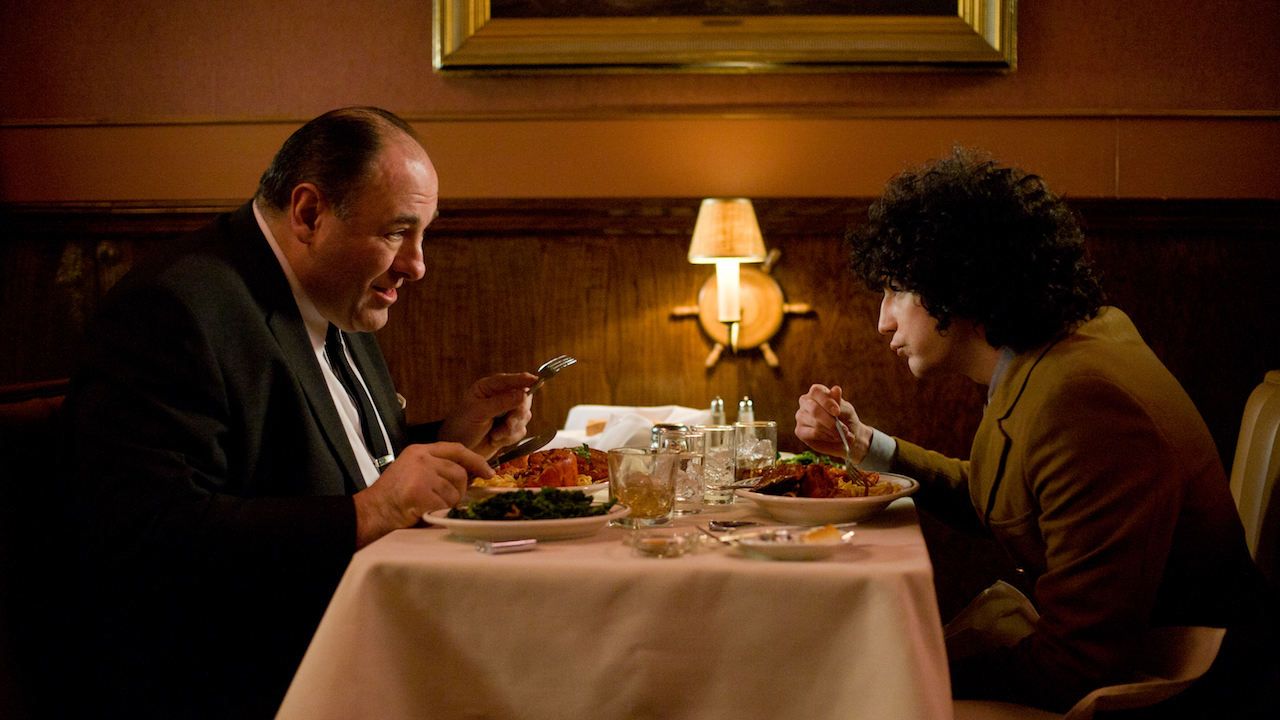 Not Fade Away
Thursday, January 10, 2019
This feature filmmaking debut by David Chase, creator of The Sopranos, returns him to his old stomping grounds, but in a different time period, and with a different energy and focus. It's an emotional autobiography drawing loosely on Chase's experiences, starring John Magaro as Douglas Damiano, an Italian American New Jersey teenager whose rebellious attitude and obsession with rock-and-roll, art cinema, and the counterculture put him at odds with his working-class, conservative father (James Gandolfini, in one of his final performances). Featuring daringly extended musical numbers in which actor-musicians perform their own music live for the cameras, the movie mixes documentary grit and American New Wave poetry. And it's filled with homages to music, television and movies that inspired The Sopranos, including a scene where Doug and his girlfriend Grace Dietz (Bella Heathcote) go to see Blow-Up (1966), a film whose hushed, mysterious style had a profound influence on Chase that's apparent in the cryptic, unsettling final scenes of both The Sopranos and Not Fade Away.
In attendance: Writer-director David Chase; actor John Magaro; executive producer and music supervisor Steven Van Zandt.
One lucky ticket holder for this event will receive a NOT FADE AWAY poster signed by the cast and crew, including James Gandolfini.
Part of "The Sopranos Film Festival," presented by Split Screens. To buy a 10-film pass, click here.
Watch all episodes of The Sopranos® Series on HBO Go/HBO NOW.
Country USA
Year 2012
Running Time 112 minutes
Director David Chase
Writer David Chase
Editor Sidney Wolinsky
Cinematographer Eigil Bryld
Cast James Gandolfini, John Magaro, Jack Huston, Will Brill, Brahm Vaccarella, Bella Heathcote, Molly Price