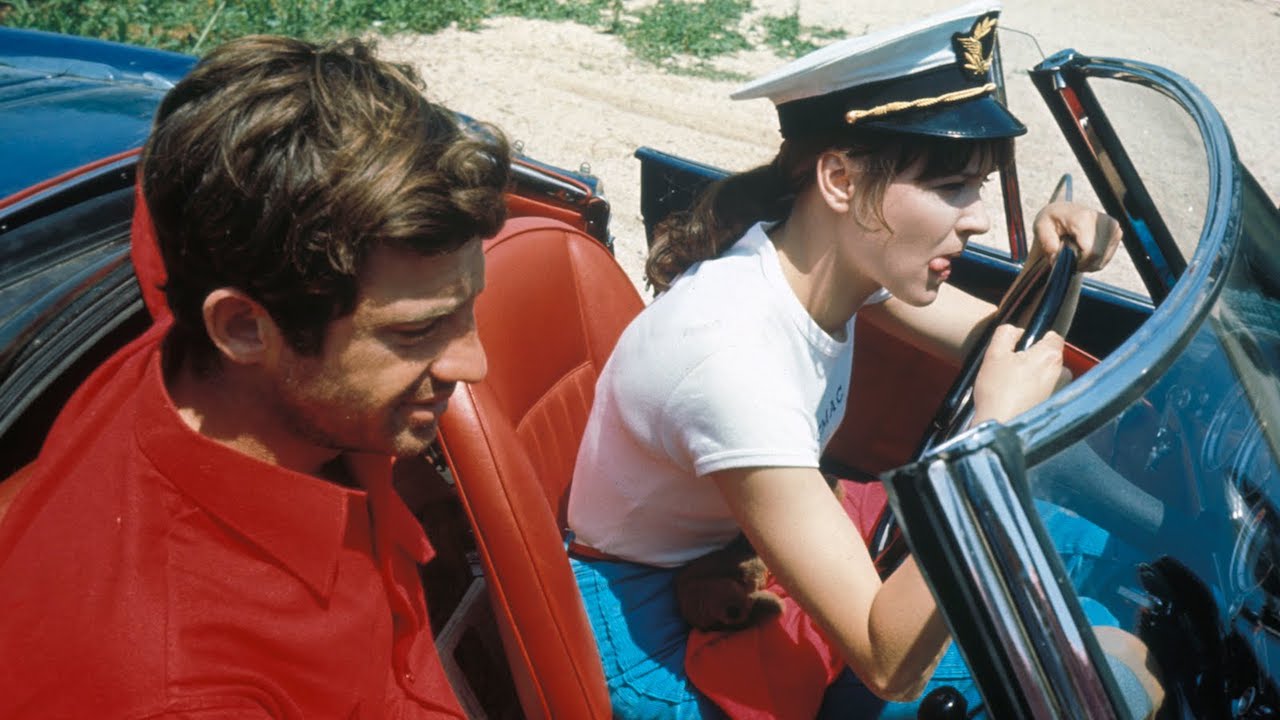 Pierrot le Fou
Friday, March 22 - Sunday, March 24, 2019
"Six stars! Is Jean-Luc Godard's unmissable movie a recapitulation of all the themes that came before in his oeuvre, a sneak peek at the dense cine-tracts that would follow, his most conventional film or his most beautiful one? Watching this staggeringly gorgeous new 35mm print, you'll most likely find yourself echoing the sentiments of Marianne Renoir (Karina), on the lam with Ferdinand (Belmondo) on the Côte d'Azur: 'I feel alive, and that's all that matters.'
"Sandwiched between Godard's black-and-white Alphaville (1964) and Masculine-Feminine (1966), PIERROT LE FOU pulsates, much like Two or Three Things I Know About Her… (1967), with the primary hues of France's tricolor. Red (of the dress Marianne—note that name—wears and the blood of her victims) and blue (of the Mediterranean and the face paint Ferdinand applies before blowing himself up) become characters in their own right.
"Like the titular nickname Marianne gives Ferdinand, Godard's widescreen dazzler is crazy— with references to both culture (Velázquez, Johnny Guitar and Balzac are mentioned in the first five minutes) and atrocities (the Algerian and Vietnam Wars). PIERROT LE FOU is also crazy in love with its two leads. But how crazy is this: Yé-yé star Sylvie Vartan was originally offered Karina's role, and JLG approached Richard Burton before Belmondo. Karina and Godard were nearing the end of their personal (and professional) relationship by the time PIERROT was released; Belmondo, the star of Breathless, never worked with the director again. All of which underscores the definition of cinema Sam Fuller, in a cameo, proffers: 'In a word: emotion.'" – Melissa Anderson, Time Out New York
Part of our Winter 2019 season of Weekend Classics: Early Godard.
Country France
Language In French with English subtitles.
Year 1965
Running Time 110 minutes
Director Jean-Luc Godard
Writer Jean-Luc Godard
Editor Francoise Collin
Cinematographer Raoul Coutard
Cast Anna Karina, Jean-Paul Belmondo, Graziella Galvani