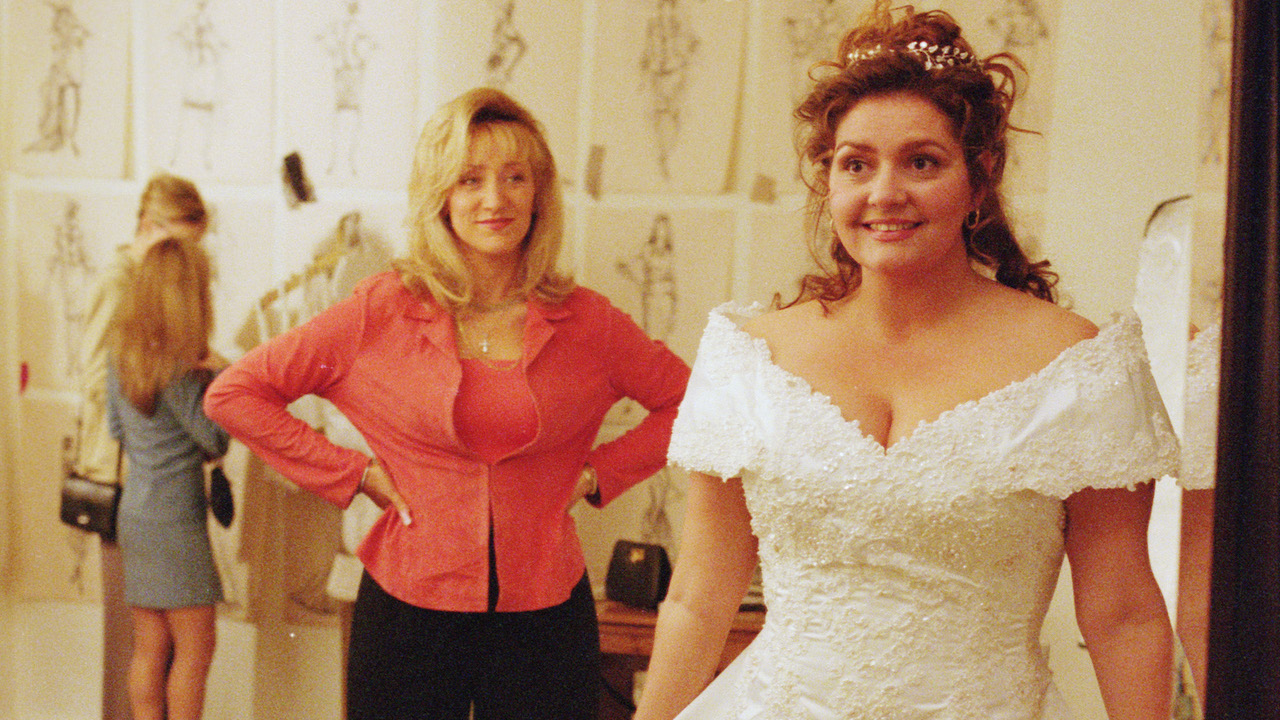 "Pine Cones All Around: The Sopranos and the Art of Surprise"
Friday, January 11, 2019
"The Knight in White Satin Armor" sets gang boss Tony Soprano (James Gandolfini) on the path towards a violent confrontation with his arch-nemesis Richie Aprile (David Proval) just as Richie is preparing to marry Tony's hotheaded hippie sister Janice (Aida Turturro). A suspenseful, often outrageously funny hour of TV, the episode is a master class in defying expectations—a skill that the show's writing staff demonstrated time and again, using red herrings, anticlimax, surprise, and reversals of fortune to stay one step ahead of fans. Shown with a 35mm print of "Show Biz Bugs" (1957, dir. Friz Freleng) a Looney Tunes classic about a rivalry between vaudevillians Bugs Bunny and Daffy Duck that rings the curtain down with comparable verve.
Post-screening discussion with Sopranos cast member Aida Turturro and Vulture writer and Five Came Back author Mark Harris, moderated by Matt Zoller Seitz.

Part of "The Sopranos Film Festival," presented by Split Screens. To buy a 10-film pass, click here.
Watch all episodes of The Sopranos® Series on HBO Go/HBO NOW.
Photograph courtesy of HBO®.