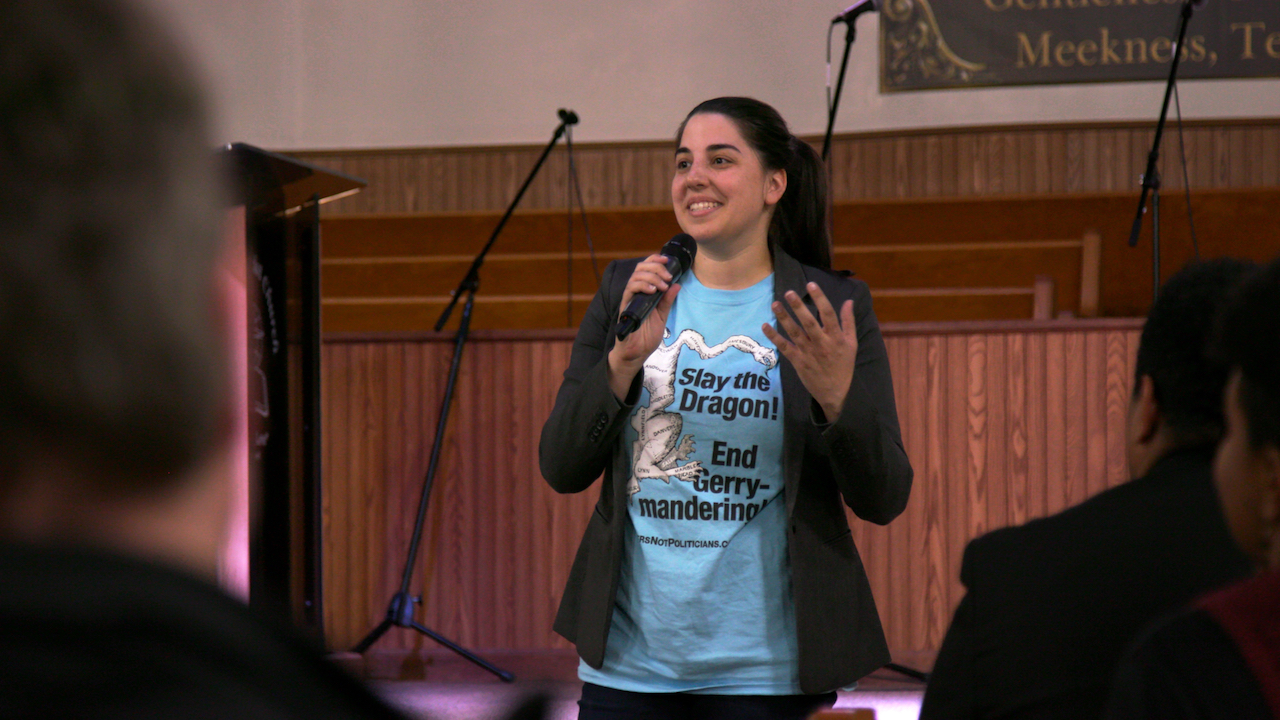 Slay the Dragon
Tuesday, February 25, 2020
Gerrymandering, the practice of redrawing electoral maps to serve the party in power, has been around for centuries. But in today's hyperpartisan political environment it has been taken to unprecedented extremes, fueled by the elimination of corporate campaign contribution limits and the availability of vast amounts of personal information.
SLAY THE DRAGON shines a light on this timely issue, and follows a handful of citizens' groups, outraged by what they see as an attack on the core democratic principle that every person's vote should count equally, as they battle party operatives and an entrenched political establishment to fix a broken system.
"The most important political film of the year, and it may prove to be one of the key political films of the decade." – Owen Gleiberman, Variety
Screening as part of the Winter 2020 season of Pure Nonfiction.Tickets for Pure Nonfiction screenings are $18 for the general public and $15 for IFC Center Members. A Season Pass, good for all Winter 2020 films (Feb 11 – Mar 31) is available for $110 for general admission, and $90 for IFC Center Members, here. SLAY THE DRAGON opens for a regular engagement at IFC Center on Fri Mar 13.

Country USA
Running Time 101 minutes
Distributor Powershausen
Director Barak Goodman, Chris Durrance
Accessibility Assistive Listening, T-Coil