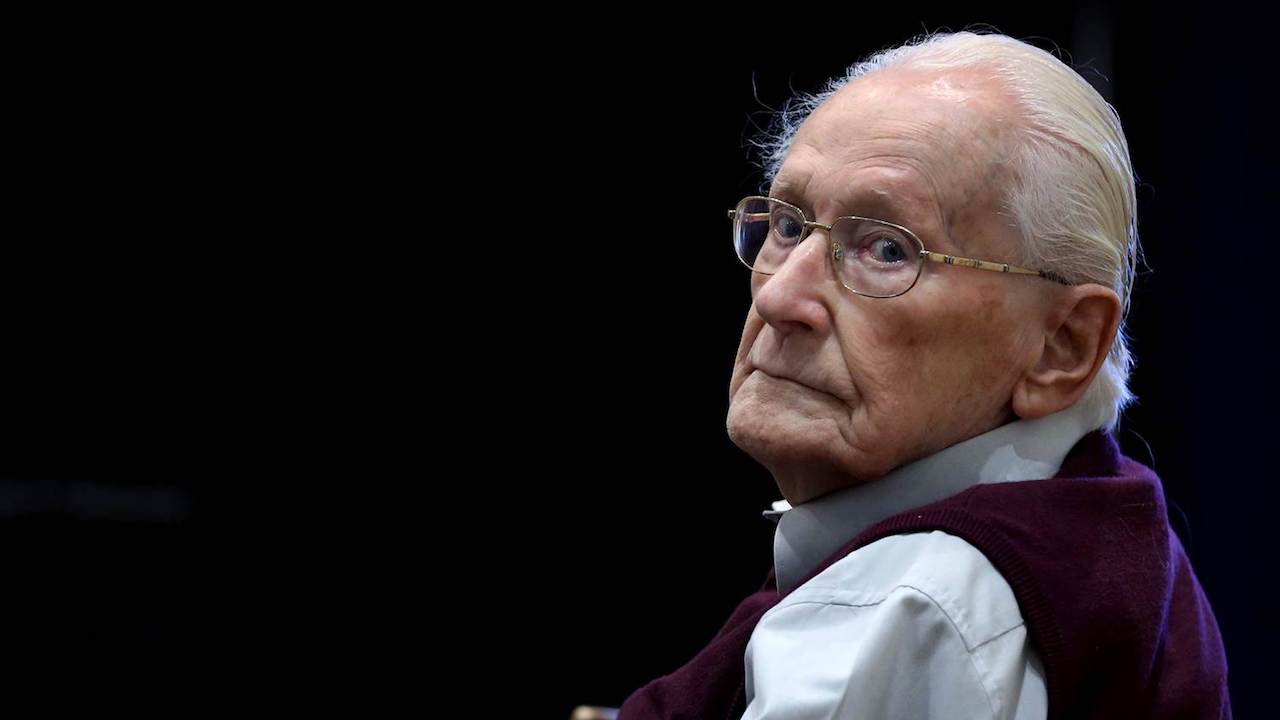 The Accountant of Auschwitz
Sunday, March 10, 2019
"Just following orders." Seven decades after World War II, with the extraordinary trial of 94 year-old Oskar Gröning, that infamous phrase no longer works as a defense. In 2015, Gröning, known as the "Accountant of Auschwitz," was charged with the murder of 300,000 Jews. Gröning's sensational trial made headlines worldwide, sparking intense, incendiary debates across the political spectrum. Within its rich weave of archival footage, contemporary trial coverage, and interviews with survivors and human rights advocates, Shoychet's riveting feature documentary offers compelling investigations of history, conscience, and justice.
Official Selection: Hot Docs International Documentary Film Festival, Toronto; Palm Springs Film Festival
"Emotionally powerful and intellectually challenging. 5 stars!" – NOW Magazine
Screening as part of the official line-up for Canada Now 2019.
Country Canada
Running Time 80 minutes
Director Matthew Shoychet