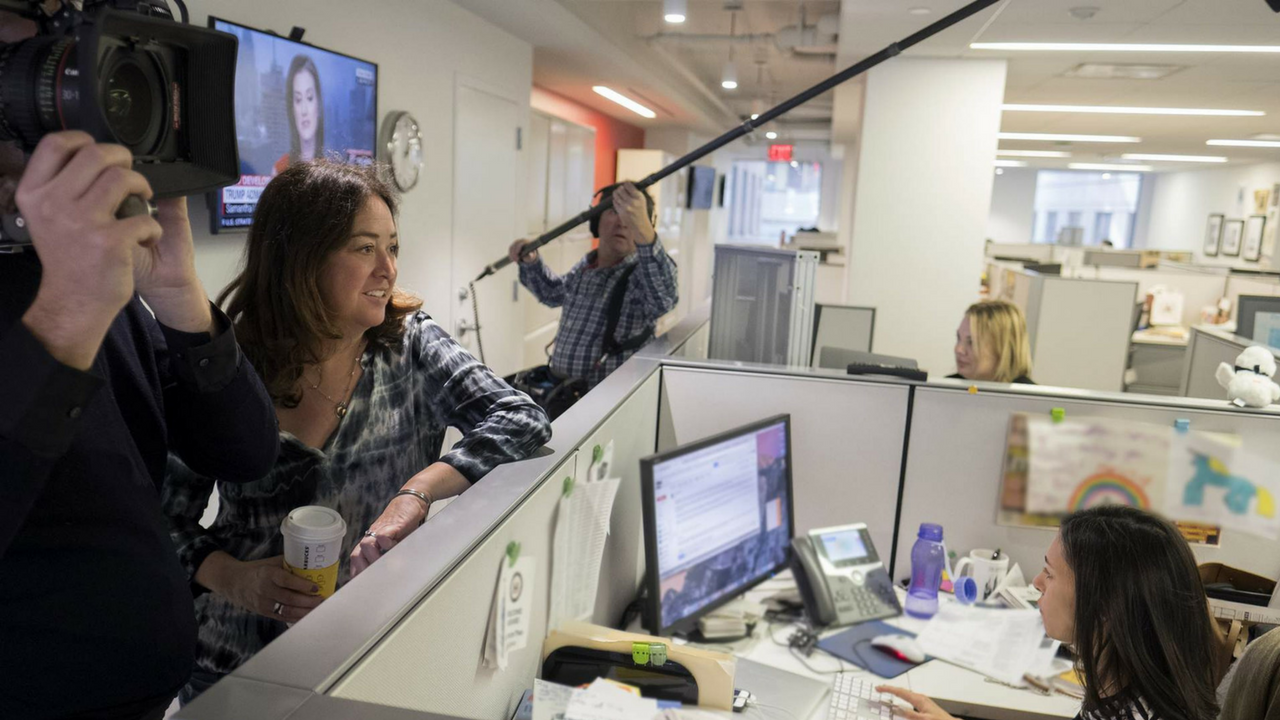 The Fourth Estate
Tuesday, May 22, 2018
In these times when journalism is being questioned and attacked as "fake news," Emmy®-winning and Oscar®-nominated filmmaker Liz Garbus turns her lens on The New York Times in THE FOURTH ESTATE, revealing the challenges, triumphs and pitfalls of covering a president who has declared the majority of the nation's major news outlets "the enemy of the people." Embedded for the past year with The Times and granted unprecedented access and interviews with editors and reporters on the front lines, the docuseries presents a groundbreaking portrait of the men and women who are fighting for freedom of the press. Viewers will witness the inner workings of journalism and investigative reporting during this administration's first history-making year.
Official Selection: Tribeca Film Festival 2018
Screening as part of the Spring 2018 season of Stranger Than Fiction.
Country USA
Running Time 90 minutes
Director Liz Garbus